Santana, Escobar to engage in shortstop competition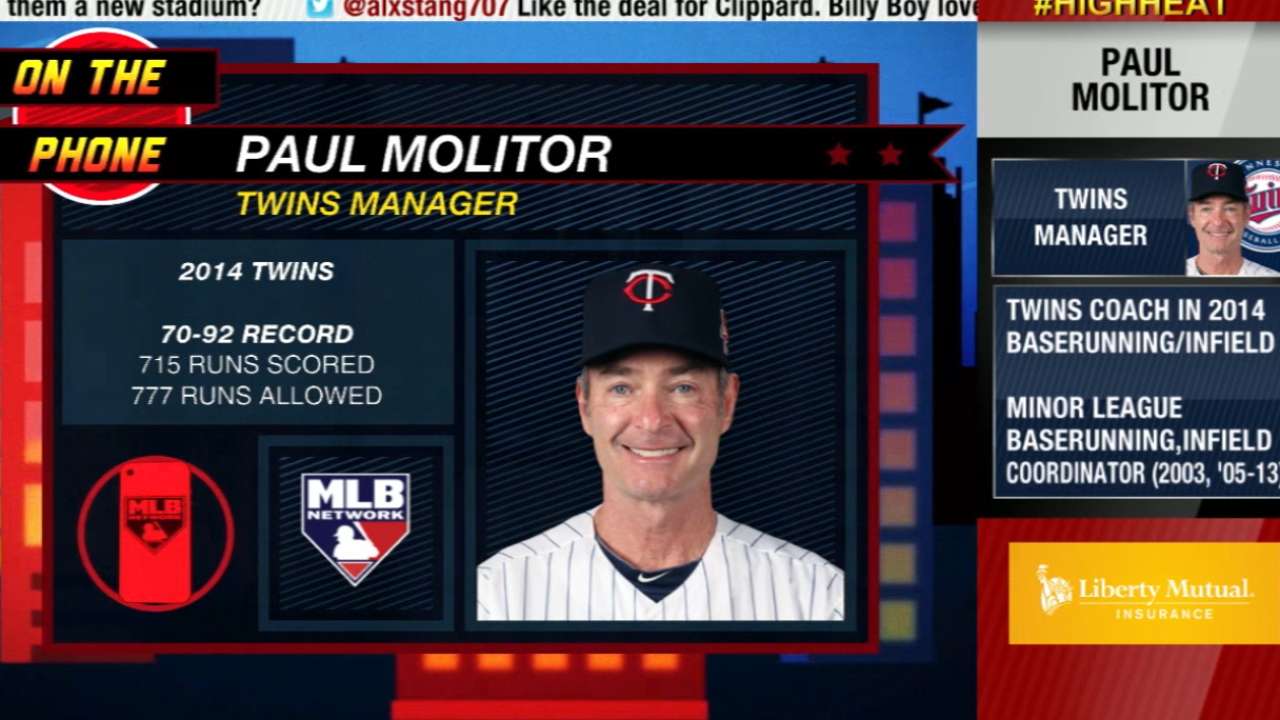 MINNEAPOLIS -- When Paul Molitor took over as Twins manager from Ron Gardenhire, one of the major questions was how he'd handle the shortstop position in 2015.
Gardenhire opted to play Danny Santana mostly out of position as a rookie last season, as he made twice as many starts in center field than he did at his natural position with 62 starts in center and 31 at shortstop. It was mostly out of necessity, as the Twins didn't have a capable everyday center fielder and Eduardo Escobar had a breakout season at shortstop, hitting .275 with 35 doubles in 133 games.
More