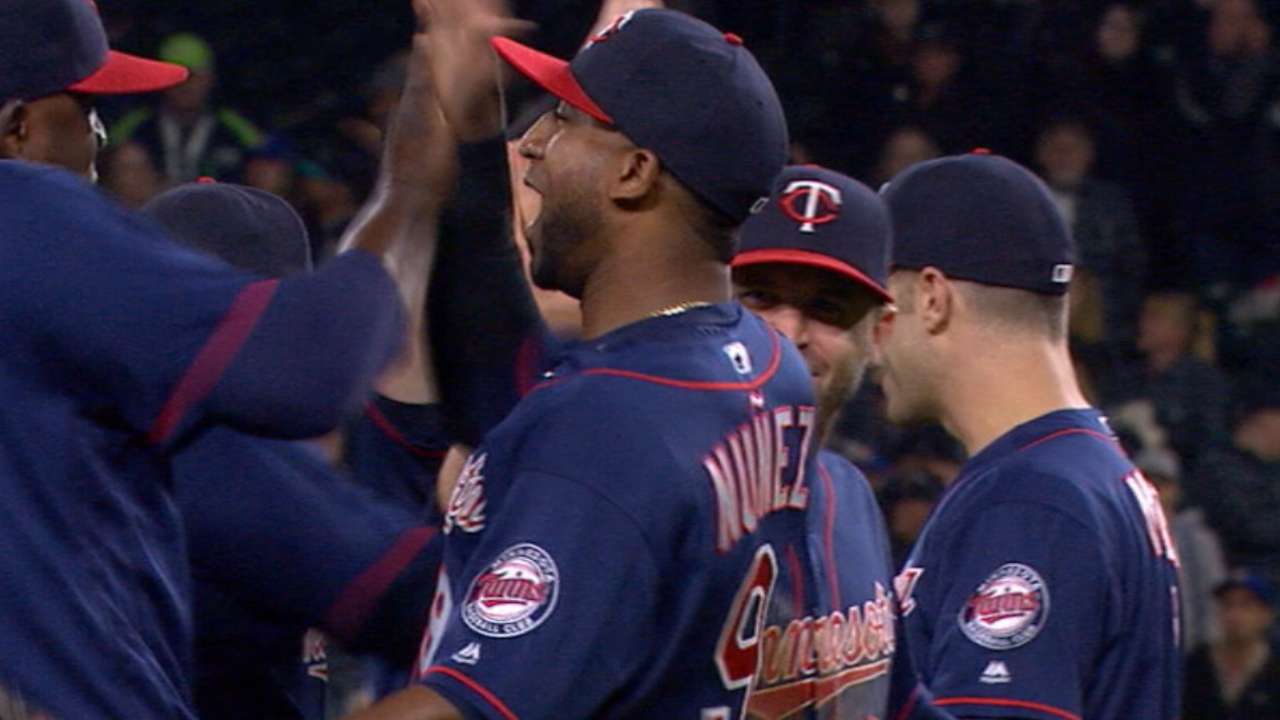 SEATTLE -- Over a 21-year Major League playing career that covered 10,835 at-bats, along with 16 years as a manager or coach, Twins manager Paul Molitor said he had never seen a play quite like the one that preserved the Twins 6-5 victory over the Mariners on Friday night.
"Not to end the game," he said. "A lot of it blurs together over about four decades I guess, but to record a double play where there's not a force in order like that in a situation where the tying run's 90 feet away, it's just a bizarre ending. We haven't caught a lot of breaks, and we caught one there at the end tonight for sure."
More
Jim Hoehn is a contributor to MLB.com based in Seattle. This story was not subject to the approval of Major League Baseball or its clubs.