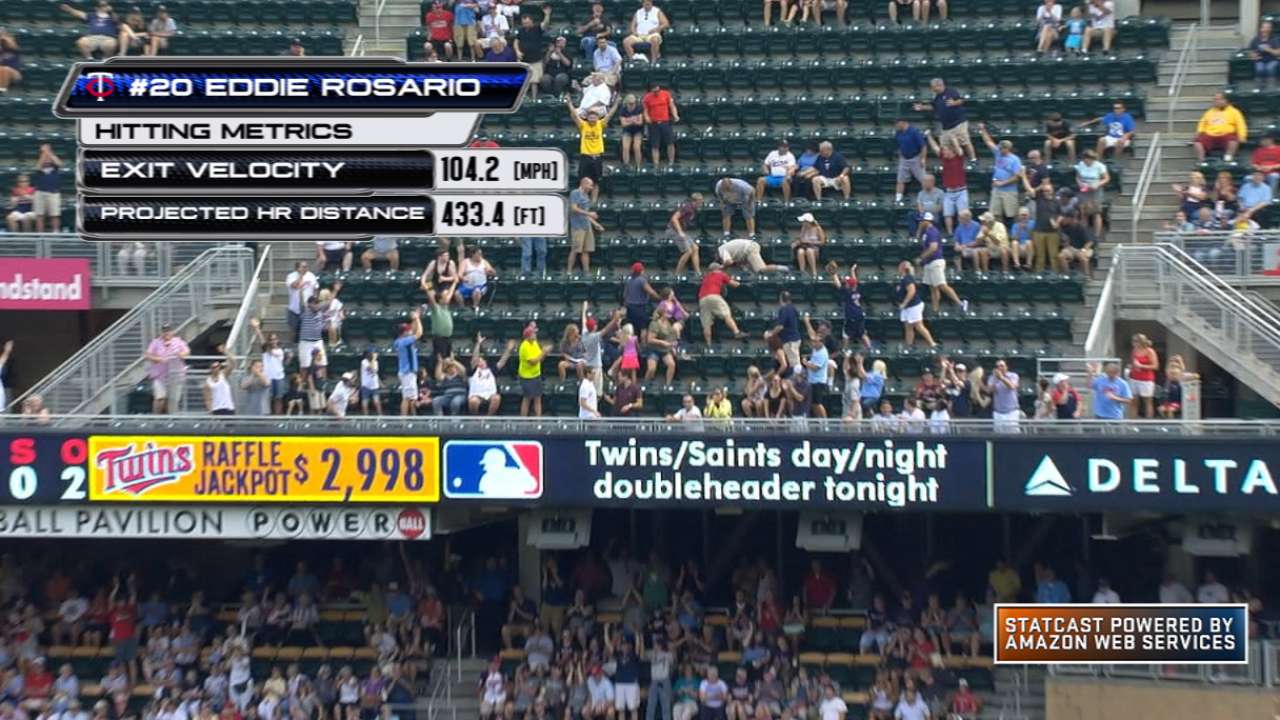 MINNEAPOLIS -- With a playoff berth at stake, every game has taken on added importance for the Twins. And Thursday's is one they probably would like back. After being staked to a 4-1 lead in the third, the Twins watched as the White Sox scored five unanswered runs for a 6-4 victory.
But despite the loss, the Twins wrapped up a successful homestand in which they took four of six from the Astros and White Sox. They now leave Minneapolis 1 1/2 games behind the Rangers for the second American League Wild Card spot to embark on a critical road trip -- one that could be pivotal in determining their postseason fate.
More
Betsy Helfand is an associate reporter for MLB.com. This story was not subject to the approval of Major League Baseball or its clubs.