Pinto returns after missing time with concussion-like symptoms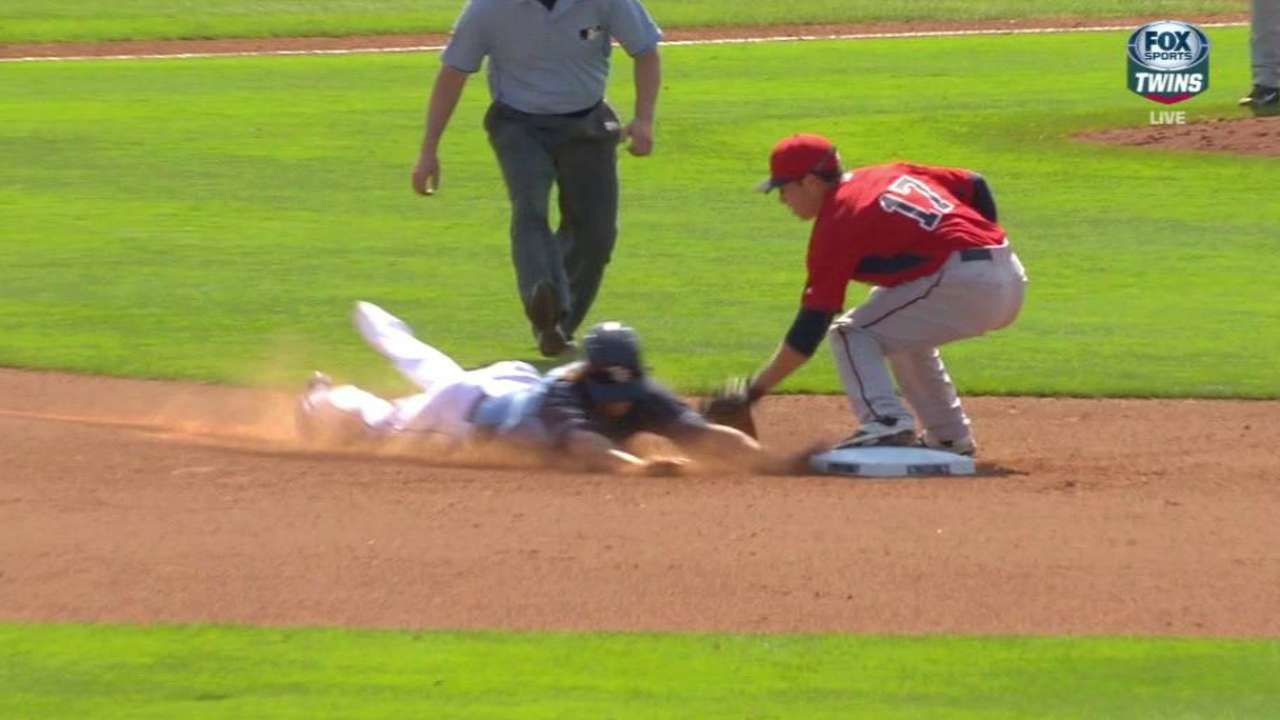 FORT MYERS, Fla. -- Twins catcher Josmil Pinto, who had been out with concussion-like symptoms since March 21, returned to action in a Minor League game on Monday.
Pinto suffered the injury when he was hit on the follow-through of Adam Jones' swing three times on March 21, and hadn't played since then. Pinto passed his ImPACT concussion test on Sunday, and was cleared to return on Monday. Pinto caught three innings and went 0-for-1 with two walks at the plate.
More