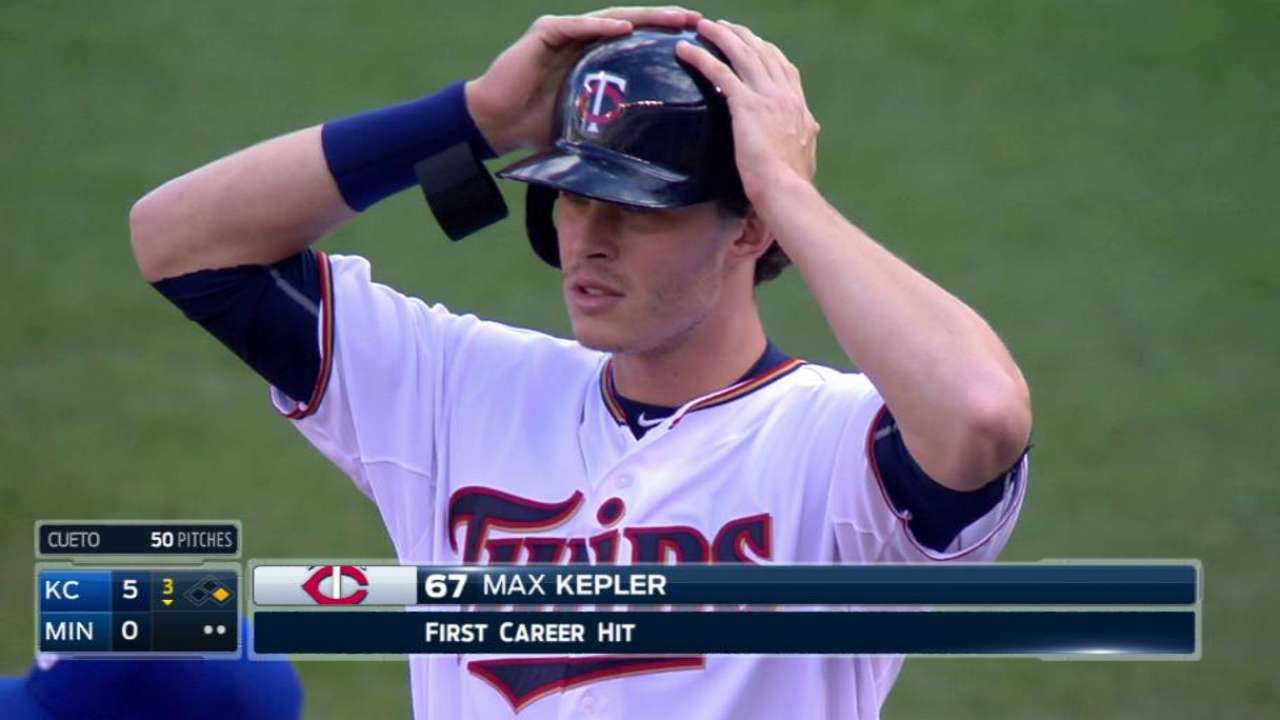 MINNEAPOLIS -- Standing amid boxes in a half-packed up clubhouse after a 6-1 season-ending loss to the Royals, Twins manager Paul Molitor called for his team's attention.
In his hand, Molitor held a slightly worn baseball with a shiny silver sticker on it. After a quick speech, the manager handed the ball to rookie outfielder Max Kepler -- who, after picking up his first Major-League hit on Sunday, now trails his manager by just 3,318 hits.
More
Betsy Helfand is an associate reporter for MLB.com. This story was not subject to the approval of Major League Baseball or its clubs.