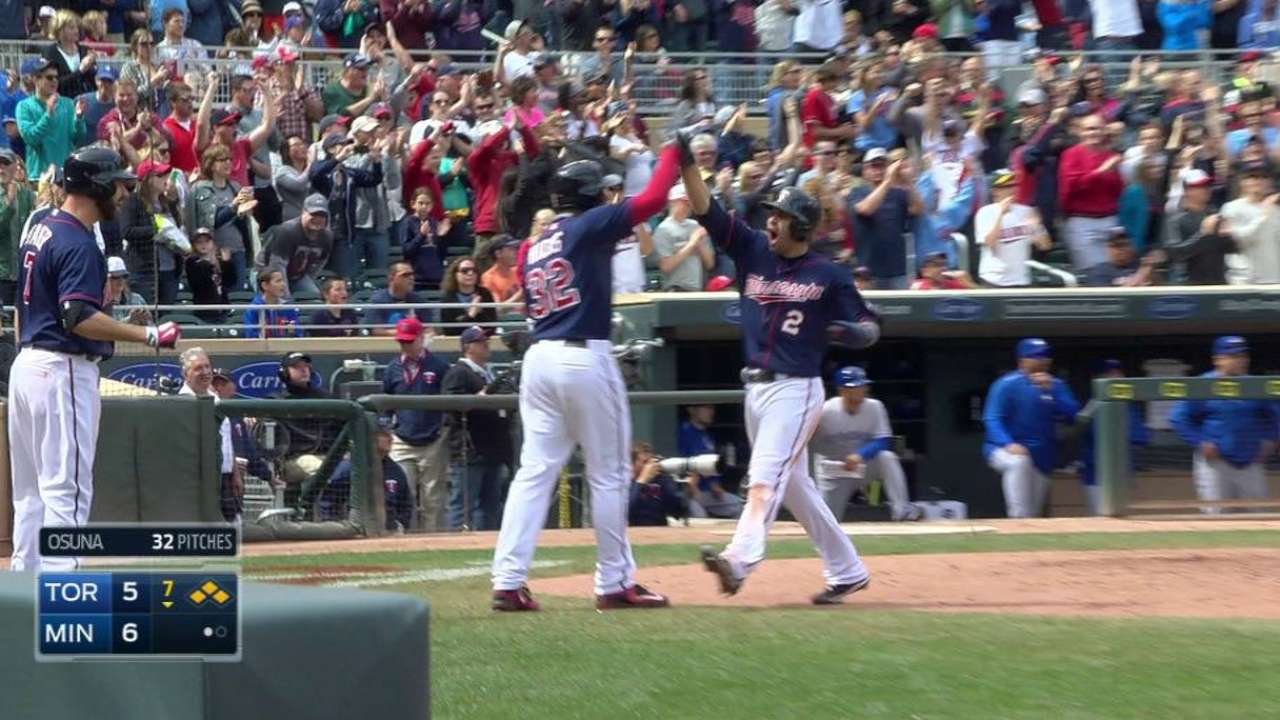 BOSTON -- After an outburst of offensive production in May, outfielder Torii Hunter has made his first appearance among the leading American League vote-getters for the 2015 All-Star Game, according to Monday's balloting update. Fans can continue to show their support by voting for him on the 2015 Esurance MLB All-Star Game Ballot.
Hunter ranked 14th among outfielders, with 386,847 votes. He compiled a .333/.391/.566 slash line while registering six home runs and 25 RBIs in 25 games last month, and his .279 season batting average ranks 10th-best among qualified AL outfielders.
More
Alec Shirkey is an associate reporter for MLB.com. This story was not subject to the approval of Major League Baseball or its clubs.