More than 15,000 fans flock to TwinsFest
Club thrilled with huge turnout; event raises over $300K for Twins Community Fund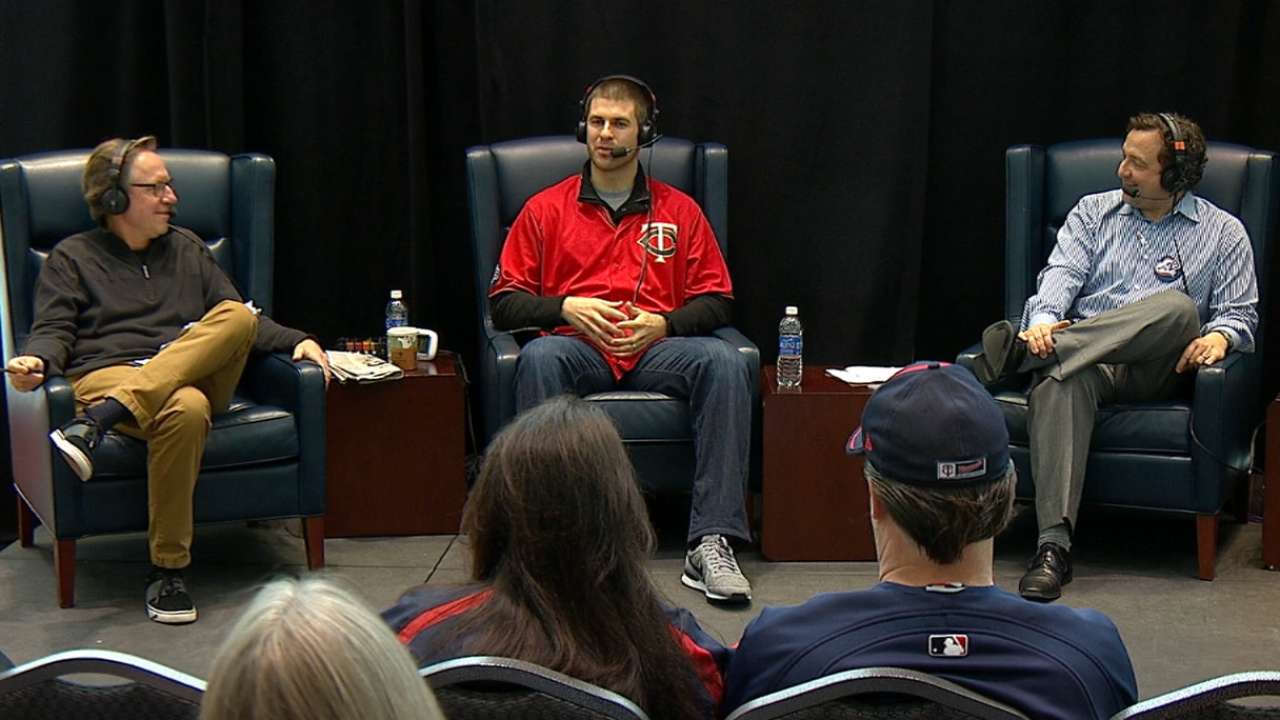 MINNEAPOLIS -- After the Twins posted their first winning record since 2010 last season, TwinsFest had a different feel over the weekend as there was more buzz coming from fans at Target Field.
More than 15,000 fans came to the three-day event at Target Field that saw more than 70 current, former and future Twins attend. The event helped raise more than $300,000 for the Twins Community Fund.
• Park feeling welcome as he adjusts to life in US
"I think there was a much better vibe this year with our on-field performance of our Major League team a year ago," Twins president Dave St. Peter said. "Our Winter Caravan numbers were up across the board and I think that trend line continued here at TwinsFest. Just a lot of excitement for the new season."
It marked the third straight year the event was held at Target Field after the Metrodome was demolished. The Twins have increased their player interaction over the years, as they hold Q&A's, autograph sessions, interactive games and more with the fans. Target Field is a smaller venue, but the Twins believe they've made it work.
"TwinsFest at Target Field is a different event than it was at the Metrodome, but it doesn't make it worse," St. Peter said. "We feel like there are some aspects that make it better. But the key is always just player participation and it's been incredible."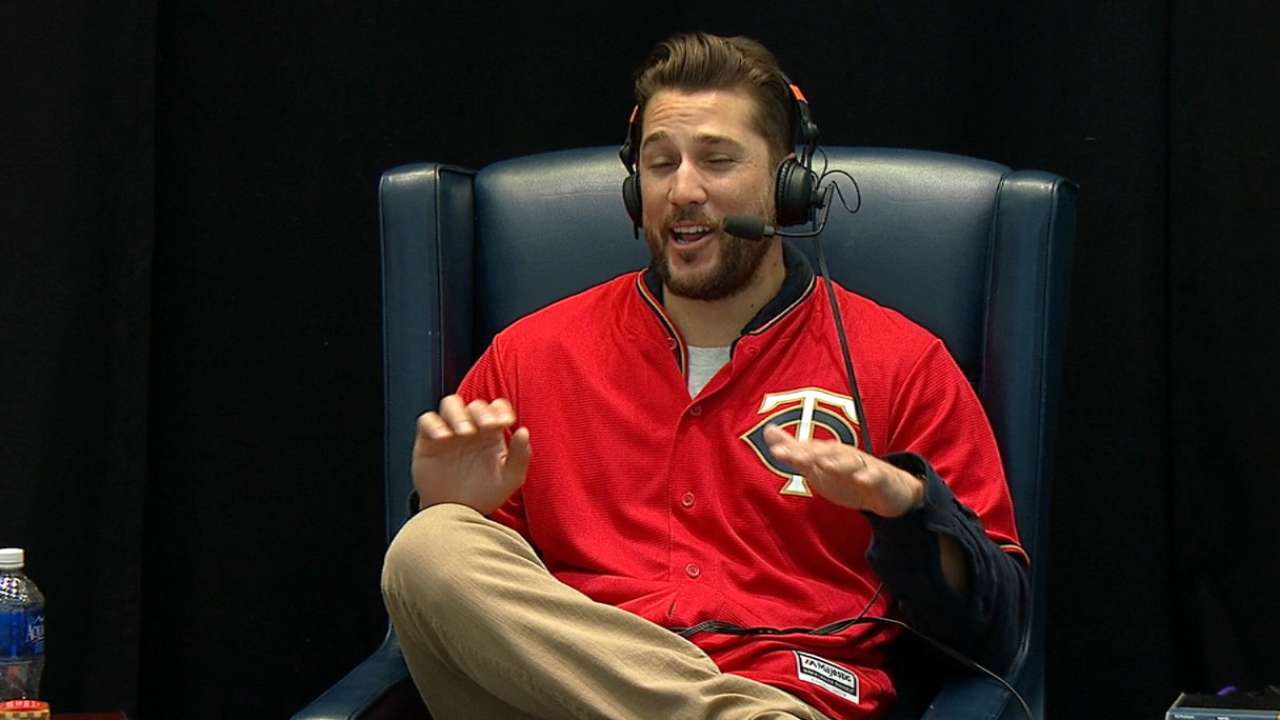 The Twins, though, are exploring whether to move the event to the Vikings' new stadium, U.S. Bank Stadium, next year, but one complication is that they wouldn't be able to use it in 2018 because of the Super Bowl. So they're not sure if they'd want to switch venues only to have to come back to Target Field for one year.
"We've had some discussions there and understand that's a venue that might be available," St. Peter said. "We'll continue that dialogue, but right now the plan is to stay at Target Field next year. But if the stadium became an option, we'd take a look at that."
One of the major draws of TwinsFest was the club's younger core that includes Miguel Sano, Byron Buxton and Eddie Rosario. They drew some of the longer autograph lines, as fans are clearly excited about the future.
"I think people feel really good about the progress made a year ago, but they have higher expectations for 2016," St. Peter said. "And I think a lot of that is driven by the sheer numbers of young players people perceive as having a really high ceiling. Sano, Buxton, Rosario, and lot of interest this weekend in [Jose] Berrios. So it's exciting and something we're going to try to continue to cultivate."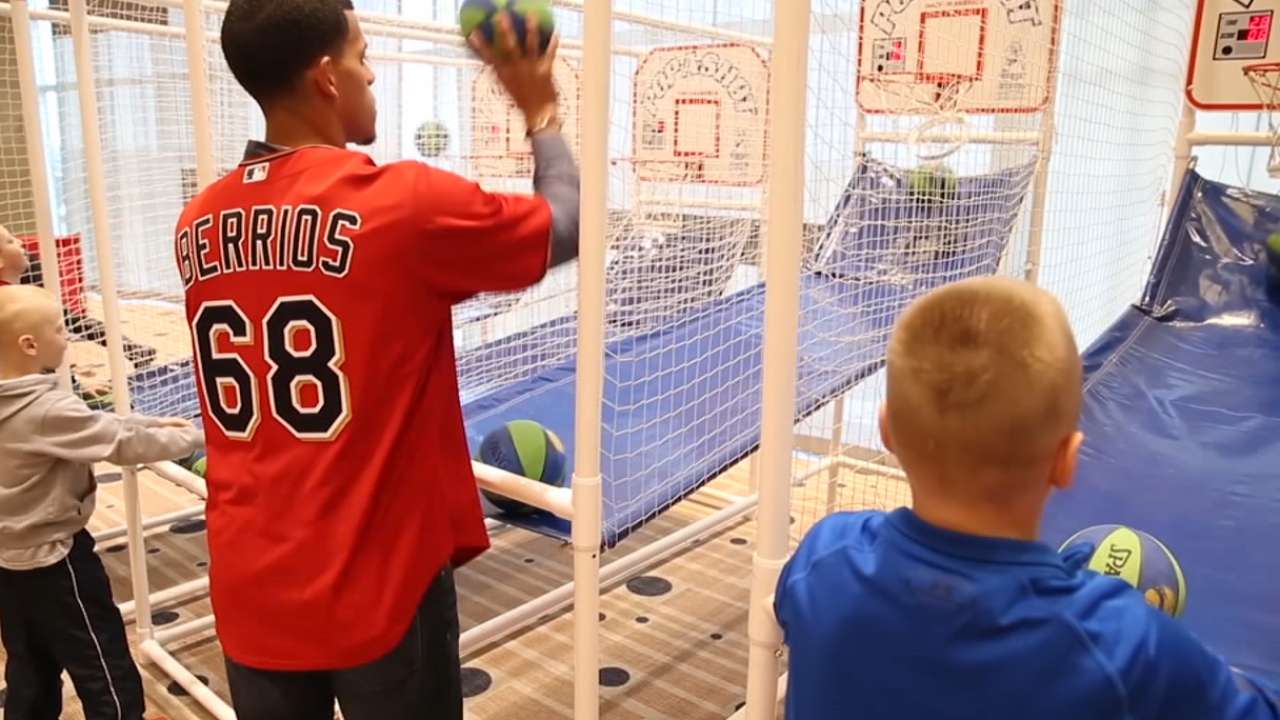 It was also the first public event for Korean slugger Byung Ho Park, who joined the Twins this offseason on a four-year deal worth $12 million after the Twins won the bidding with a $12.85 million posting fee. It was a chance for players like Park and catcher John Ryan Murphy, who were both added this offseason, to get to know their teammates ahead of Spring Training.
"This is an added plus for any team in the offseason," Twins general manager Terry Ryan said. "When you hold TwinFest, pretty much your whole roster is in the building so it gives you a jump-start on familiarity. I gotta think it's very beneficial."
Rhett Bollinger is a reporter for MLB.com. Read his blog, Bollinger Beat, follow him on Twitter @RhettBollinger and listen to his podcast. This story was not subject to the approval of Major League Baseball or its clubs.