Twins, White Sox celebrate Jackie
MINNEAPOLIS -- The Twins celebrated the 70th anniversary of Jackie Robinson breaking baseball's color barrier on Saturday, hosting a pregame ceremony honoring their Jackie Robinson Essay winners before the game.
Additionally, as has been tradition every April 15 since 2009, Major League Baseball celebrated Jackie Robinson Day with all players and on-field personnel wearing No. 42. Robinson's No. 42 was retired across all of Major League Baseball in 1997.
"It means a lot, just to honor him and the things that he did," said White Sox shortstop Tim Anderson. "He's so motivating. It's just a blessing to step on the field and play for someone like him on his day. It would have been easy to fold up and quit, but he stuck to it and really knocked down that door for us."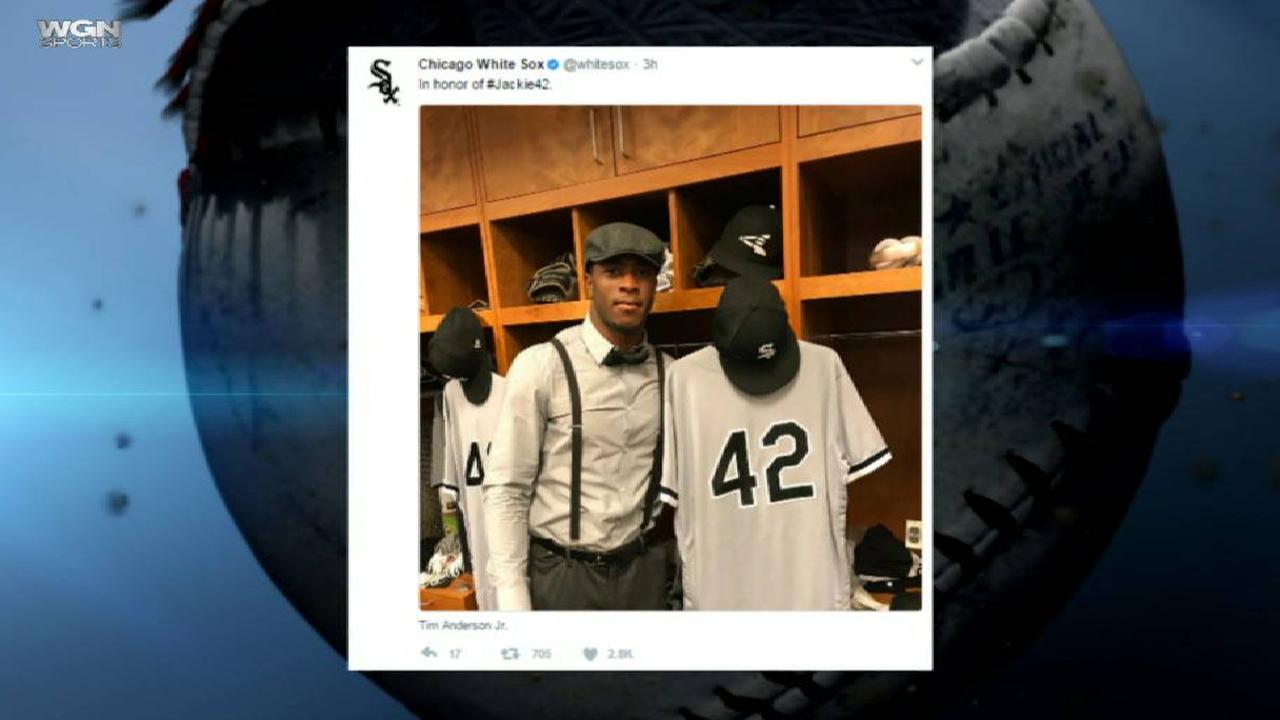 Anderson, a Tuscaloosa, Ala., native, said he's made it his mission to learn more about Robinson over the years, as Anderson didn't start playing baseball until his junior year of high school. He's the lone African-American player on the White Sox, while center fielder Byron Buxton is the only African-American on Minnesota's roster.
"I learn a little bit more about him each year, really, just from watching the movies and reading about him," Anderson said. "It's definitely an honor to step on the field. Being an African-American, he basically paved the way for me and opened that door for me."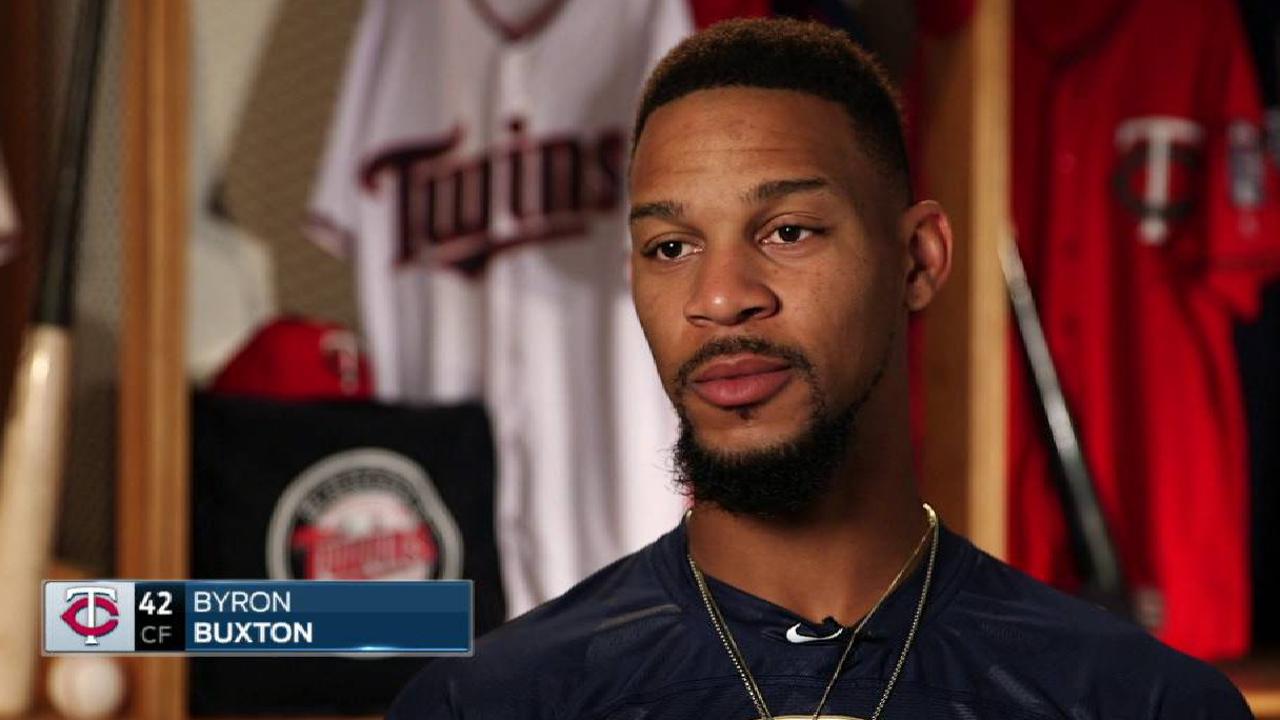 Twins right fielder Max Kepler had the unique perspective of growing up in Berlin, the capital of Germany, but being a baseball fan, largely because he spent many of his summers in Texas, where his mom is from. He said he first learned about Robinson's story when he was about 13 years old, and called it an honor to wear No. 42.
"It's awesome," Kepler said. "It's life-changing for people in this sport and any sport. He's a symbol. He changed life for many people. It just shows he changed this game for everyone. And not just the sport, but life."
Rhett Bollinger has covered the Twins for MLB.com since 2011. Read his blog, Bollinger Beat, follow him on Twitter @RhettBollinger and listen to his podcast. This story was not subject to the approval of Major League Baseball or its clubs.