Santiago looks to continue strong start vs. Tigers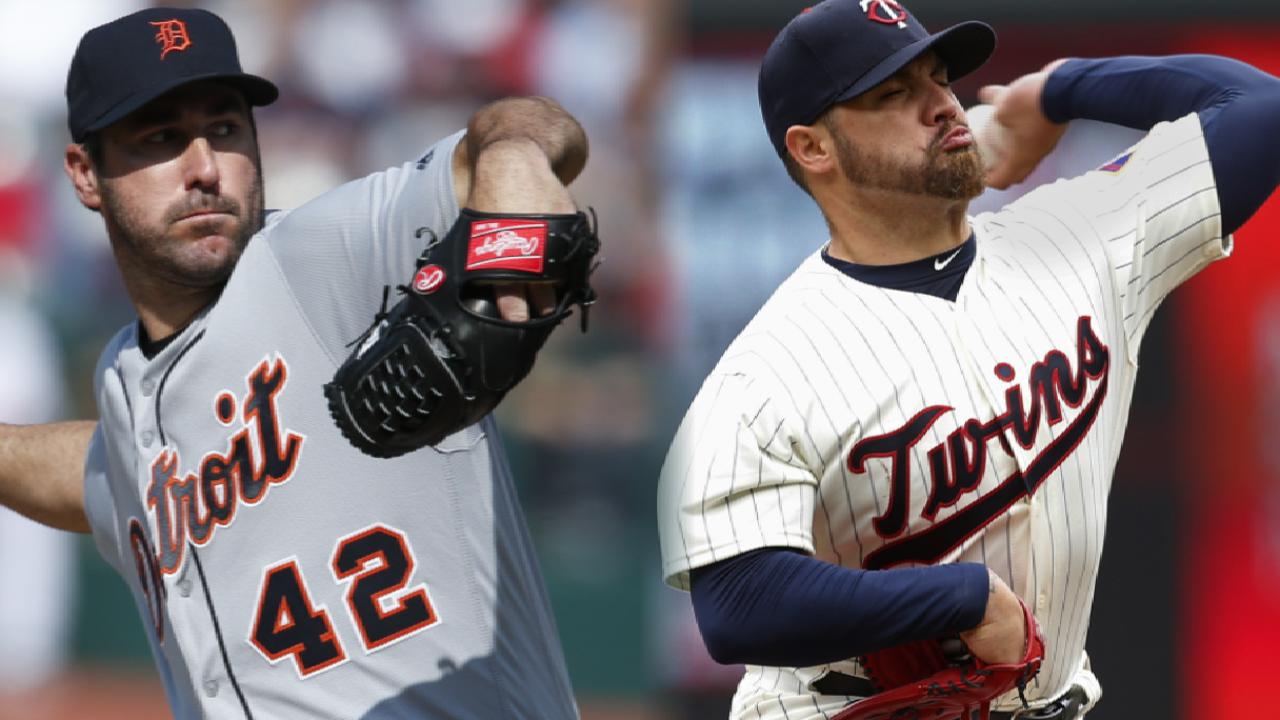 Detroit sluggers Victor Martinez and Miguel Cabrera finally found their stroke in the team's series against Tampa Bay -- accounting for five of the teams's nine runs over the last three games. Now the Tigers hope it is Justin Upton's turn in the middle of the order.
Upton missed the previous two games after bruising his wrist in the series opener. Upton was batting .250 with two home runs and six RBIs this season.
"He came in [Thursday] saying it felt pretty good," Tigers manager Brad Ausmus said.
Part of the early season struggles for the heart of the order can be attributed to the absence of outfielder J.D. Martinez, who has not played this season because of a foot injury. Martinez is expected to begin running in the outfield on Friday.
"J.D. is just a different type of threat offensively," Ausmus said. "You stick him in front of Upton or whomever in the lineup, and all of a sudden you are six-deep in terms of offensive threats. There's a lot less breathing room for the opposing pitcher."
Tigers starter Justin Verlander (1-1, 5.71 ERA) is coming off his worst statistical start of his career after allowing nine earned runs on 11 hits in four innings against the Cleveland Indians on April 15. He gave up three home runs against the Tribe, and following that start it was widely speculated that Verlander was tipping his pitches.
Verlander has dominated the Twins over the course of his career and hasn't lost at Target Field since 2014. In 33 career starts vs. Minnesota, he is 17-8 with a 3.06 ERA and 217 strikeouts in 220 1/3 innings.
The Twins will counter with left-hander Hector Santiago (1-1, 1.74), who has been outstanding this season, allowing just three earned runs in his first 18 1/3 innings. He has 11 strikeouts and just three walks during that span. In his start against Detroit earlier in the season, Santiago allowed two runs in 6 1/3 innings.
Three things to know about this game
• Cabrera had a 107.4 mph lineout Thursday, indicative of the type of luck he's had to start 2017. Entering Thursday, Cabrera had posted an average exit velocity of 97.8 mph on his batted ball outs -- the highest of any MLB hitter with at least 15 batted ball outs this season. Teammate Nick Castellanos was right behind Cabrera in second with a 95.6 mph average exit velocity on his outs. Typically, 95 mph is seen as a baseline for "hard-hit" batted balls.
• Heading into Thursday's game, Tigers first baseman Miguel Cabrera had knocked in at least one run in each of his last six games, one shy of his career high set in 2013.
• Twins relievers have compiled a 2.64 ERA as a unit through the first 14 games and have held opposing hitters to a .210 batting average this season.
J. Scott Butherus is a contributor to MLB.com This story was not subject to the approval of Major League Baseball or its clubs.