Command issues sting Ervin in rare rough start
Righty struggles with falling behind in count, but manages 7 innings to save bullpen for nightcap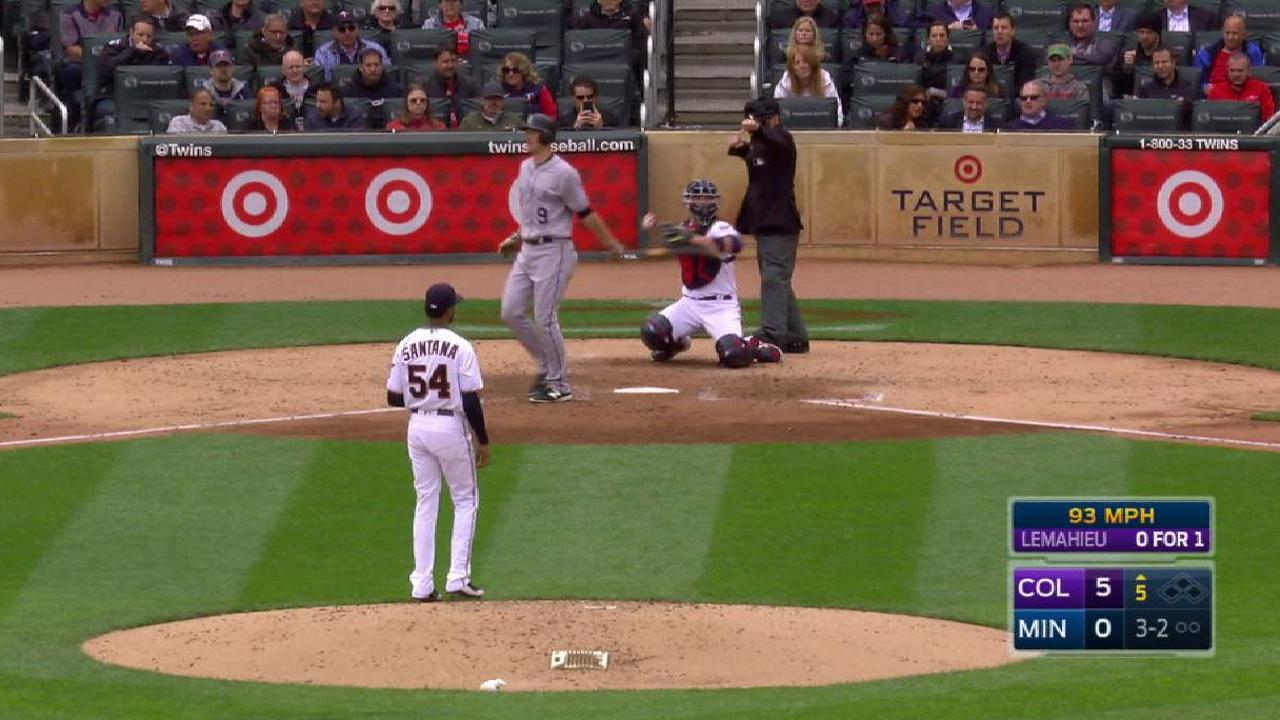 MINNEAPOLIS -- Even in the first inning, it was evident right-hander Ervin Santana didn't have his best command against the Rockies on Thursday.
Santana fell behind four of the five batters he faced that frame, including Nolan Arenado, who lifted a solo homer into the second deck to put the Twins in an early hole. It was indicative of what was to come in a rare rough start for Santana, who allowed five runs on six hits and four walks over seven innings in a 5-1 loss in the first game of a doubleheader at Target Field.
It was just the third time over his past 27 starts that Santana allowed at least five runs, causing his season ERA to go from 1.50 to 2.07. At issue was falling behind hitters, as he threw first-pitch strikes to only 10 of the batters he faced.
For context, in Santana's career, opposing batters have hit .259/.365/.447 when he falls behind, 1-0, but just .229/.273/.352 when he gets ahead, 1-0.
"His command has been off the last few starts, but he's trying to find ways to pitch through that," Twins manager Paul Molitor said. "He ran into trouble early. He seemed frustrated by a couple calls that didn't go his way."
As Molitor noted, despite coming off a start in which he threw seven scoreless innings against the Indians, Santana's command has been shaky recently. He walked a season-high five batters that outing in Cleveland, and he was hit hard by the Red Sox before that, allowing six runs over six innings with three walks.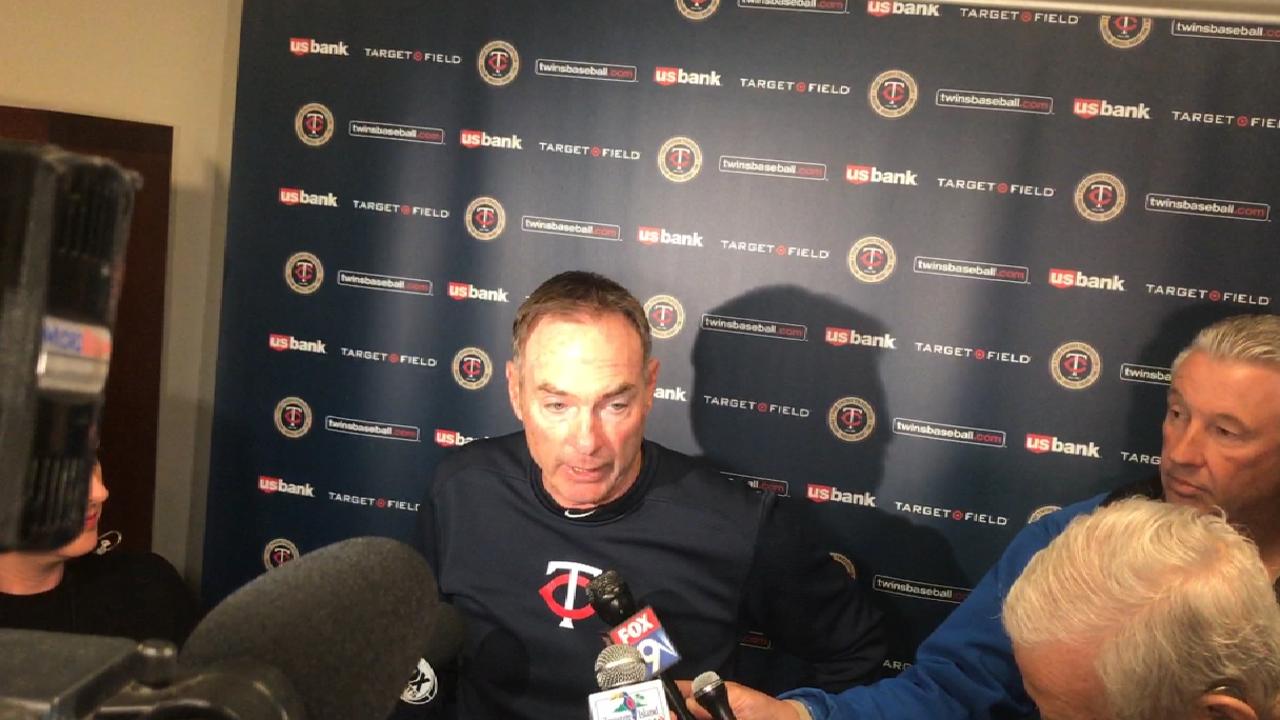 It's only natural Santana would regress after such a hot start to the year, but he admitted that he's been getting into too many hitters' counts, which especially hurt him against the Rockies.
Arenado's homer came on a 3-2 fastball that caught too much of the zone, while Colorado scored three runs in the third, keyed by a leadoff walk and Santana falling behind five of the seven batters he faced. But the runs came as the Rockies ambushed Santana on fastballs, as Mark Reynolds jumped on an 0-1 four-seamer for a two-run single with the bases loaded, while Ian Desmond laced a first-pitch fastball for a single with two outs.
"They're really aggressive right now," Santana said. "Everything is going their way. Every time you're behind in the count, something is going to happen in favor of their team."
Santana, though, took solace in going seven innings, as he helped save the bullpen for the second game Thursday. Ryan Pressly struck out five in two scoreless innings in relief of Santana, so the rest of the club's relievers were available for Game 2.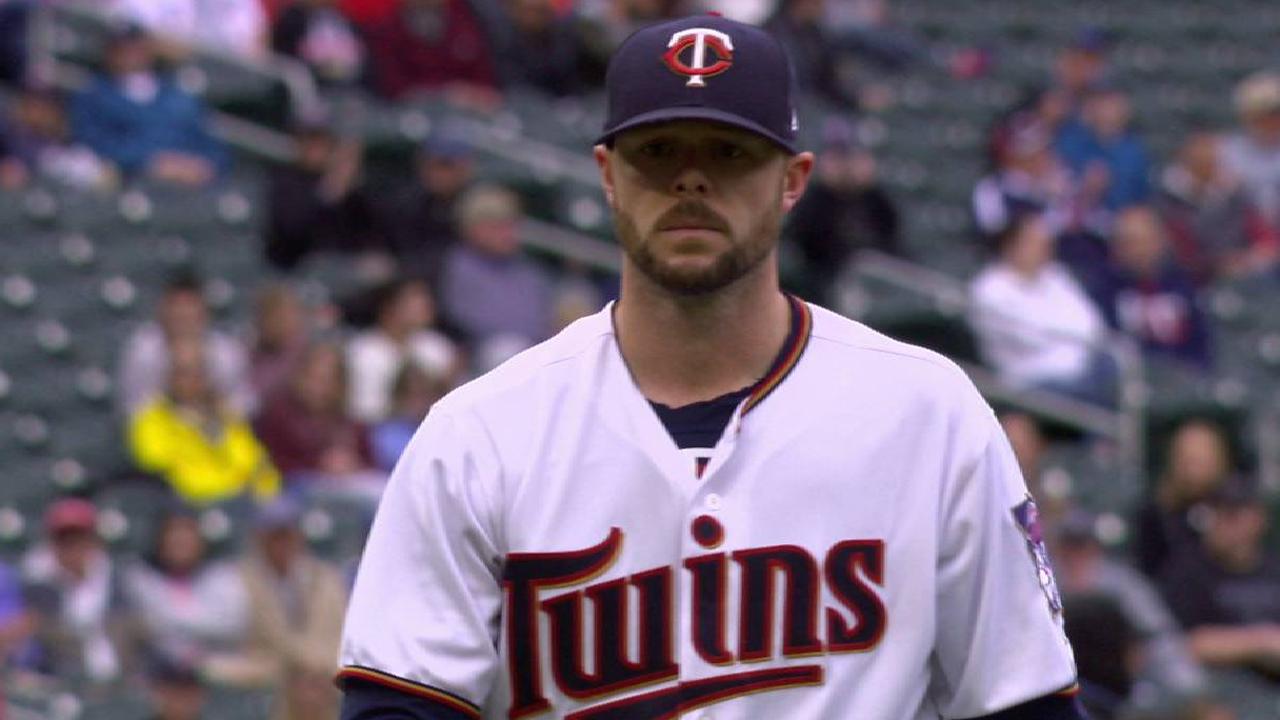 "I know I didn't have my best stuff today, but the good thing for me was I was able to throw seven innings and rest the bullpen," Santana said. "It means a lot. I kept fighting, and I was able to throw seven innings, which was big for me and the team with the doubleheader."
Rhett Bollinger has covered the Twins for MLB.com since 2011. Follow him on Twitter @RhettBollinger and listen to his podcast. This story was not subject to the approval of Major League Baseball or its clubs.