Colon's solid outing upended by poor seventh
Molitor's decision to stick with veteran starter backfires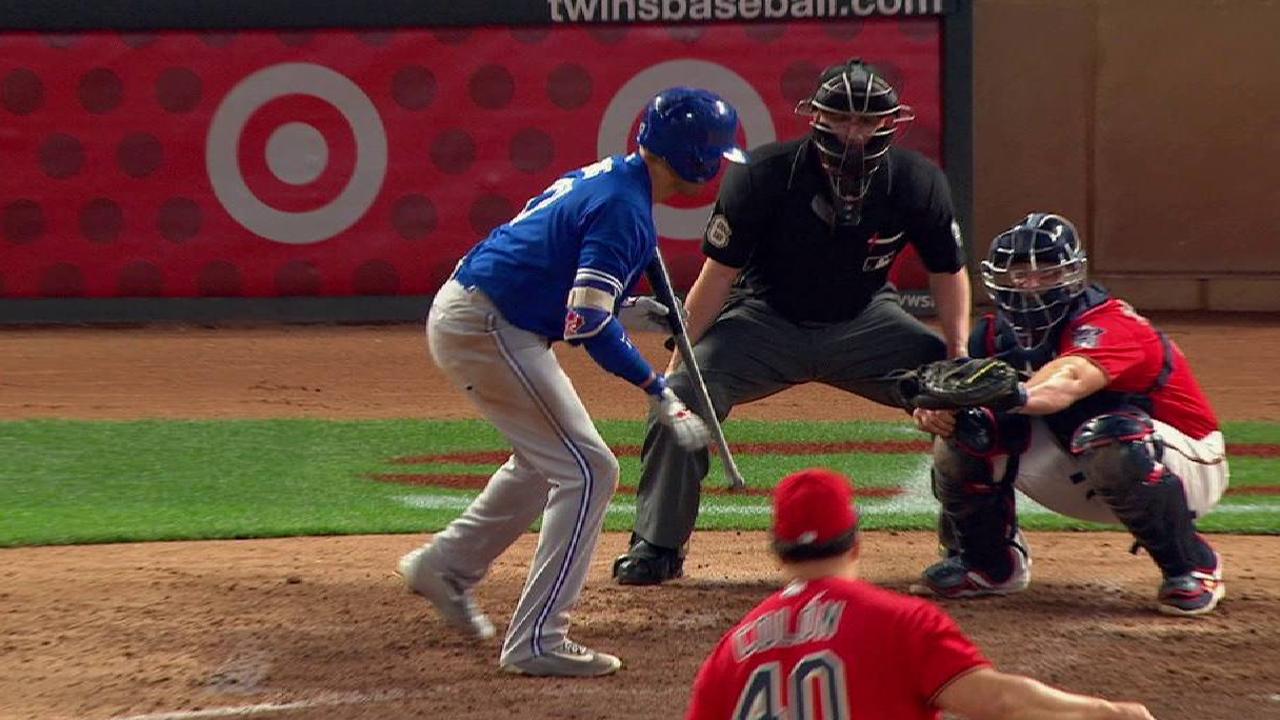 MINNEAPOLIS -- As manager Paul Molitor stood at the podium wearing his Bartolo Colon "Big Sexy" shirt following Friday's game, he lamented about it not bringing good luck.
"It didn't work," he said.
Colon, pitching on Big Sexy Night at Target Field, threw six strong innings before running into trouble in a costly seventh inning that led to a 4-3 loss to the Blue Jays that snapped a three-game winning streak. With the loss, the Twins lost ground in their lead for the second American League Wild Card spot; they now lead the Angels by just two games.
"I felt good in the seventh inning," Colon said through a translator. "I think every team gets an inning where they score some runs and that was their inning."
Colon cruised through the first four innings, scattering a hit and a walk, before the Blue Jays started to square him up in the fifth. Kevin Pillar hit a solo homer and Russell Martin smacked a double off the wall but was stranded at second.
In the sixth, it was more of the same, as he served up a leadoff blast to Josh Donaldson that had an exit velocity of 100.9 mph. He retired the next three batters, but even though those balls were hit hard, leaving the bat at 105.1 mph, 88.7 mph and 88.5 mph, respectively.
At 79 pitches, Colon was sent back out for the seventh, but walked Pillar on four pitches. Molitor stuck with Colon to face Martin, and it backfired, as the Blue Jays' catcher smoked a game-tying RBI double that had an exit velocity of 106.4 mph. Pillar entered the game 5-for-8 against Colon, while Martin was 2-for-9.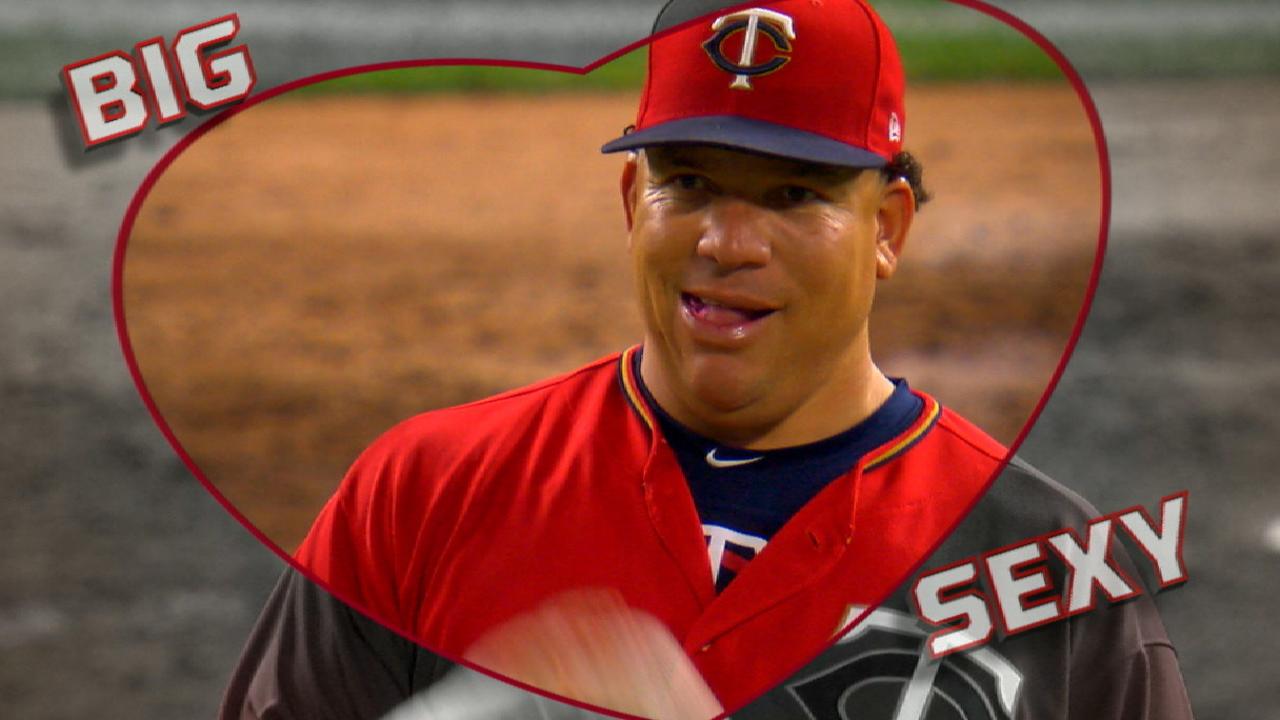 "After the leadoff walk, I had options, but I had reason for thinking [Colon] still was our best chance. He just couldn't get the ball down on Martin, and the double was a big hit," Molitor said. "Pillar's been a tough matchup for him, I get that. We were short a few guys tonight. I just thought that his history with Martin, and being concerned a bit about the running game, I thought [Colon] was a better option for a potential ground ball."
Molitor explained that relievers Trevor Hildenberger, Alan Busenitz and Taylor Rogers were unavailable, and he was trying to stay away from de facto closer Matt Belisle.
He turned to reliever Ryan Pressly after deciding to stick with Colon, and after allowing a bunt single, Pressly nearly got out of the jam, inducing a popout and getting a strikeout. But he was hurt by some misfortune, with Josh Donaldson's go-ahead two-out single -- which was headed directly toward second baseman Brian Dozier -- hitting off his foot for an infield single. The run was charged to Colon, who gave up four runs on five hits and two walks over six innings in sustaining his third straight loss.
"It was one of those things where my foot was kind of stuck right there," Pressly said. "I was telling Dozier the first time I try to get away from a ball, it hits me right in my ankle there. It was just a bit of bad luck."
Rhett Bollinger has covered the Twins for MLB.com since 2011. Follow him on Twitter @RhettBollinger and listen to his podcast. This story was not subject to the approval of Major League Baseball or its clubs.