Berrios, Rosario, Vargas monitoring hurricane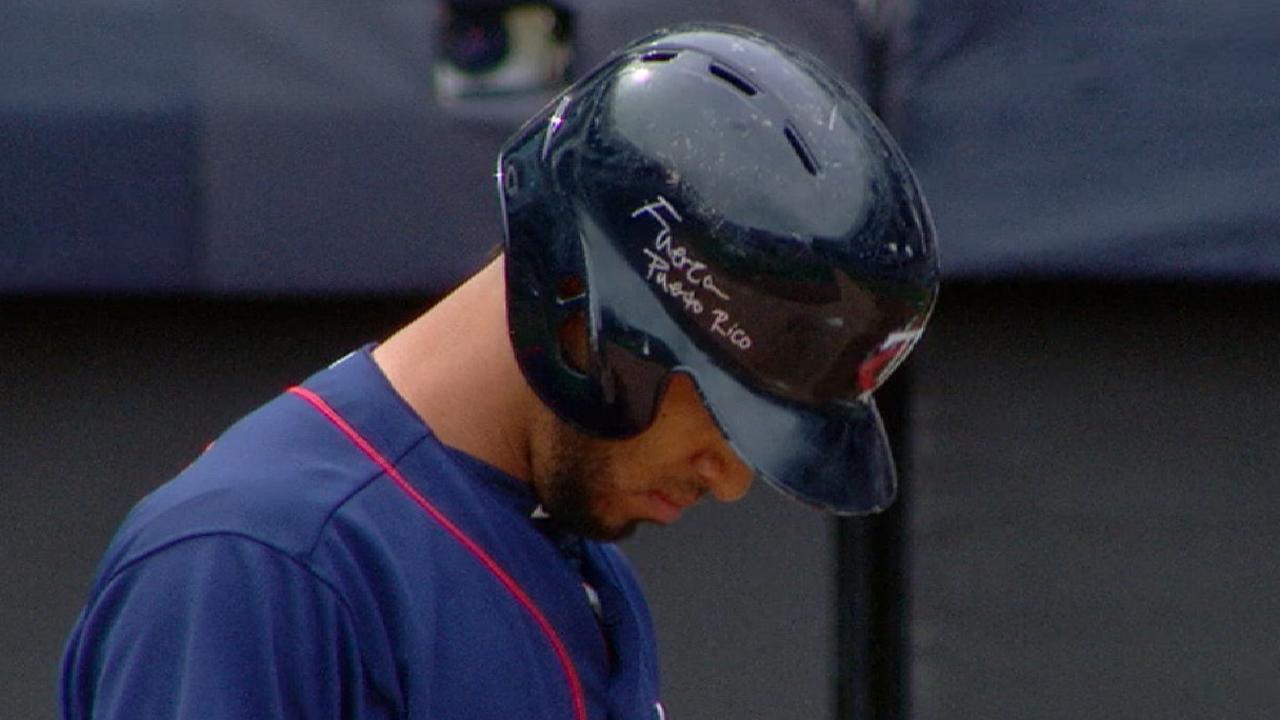 NEW YORK -- With Hurricane Maria making landfall in Puerto Rico, Twins players Jose Berrios, Eddie Rosario and Kennys Vargas have been monitoring the situation from Yankee Stadium.
The hurricane is expected to cause widespread damage to the island, and all three players are native Puerto Ricans who represented their country in the World Baseball Classic. Berrios hails from Bayamon near San Juan, Rosario is from Guayama on the southern coast and Vargas is from Canovanas on the northeast side of the island.
"It's tough," Twins manager Paul Molitor said. "I know it's heavy in their hearts and minds. I talked to Kennys, Eddie and Jose today to see if they're getting communication and making sure their families are OK. We're trying to do what we can. But when your homeland is hit like Puerto Rico has been over the last 20 hours, I'm sure it's challenging to keep your focus."
Rosario wrote, "Fuerza Puerto Rico," on the left side of his helmet, a rallying call for his native country to stay strong, while Berrios wrote "Pray 4 PR" on his hat.
#FuerzaPuertoRico 🇵💪#FuerzaMexico 🇲💪 pic.twitter.com/KOn1F7OrLk

— Minnesota Twins (@Twins) September 20, 2017
Berrios started Tuesday, allowing three runs over 3 1/3 innings. He admitted the situation back home was on his mind, but he didn't want to use it as an excuse for his outing.
"I'd be lying to you if I said I wasn't thinking of all those things," Berrios said. "Most of my family is in Minnesota, but there are a lot of people on the island going through it, so my heart goes out to them."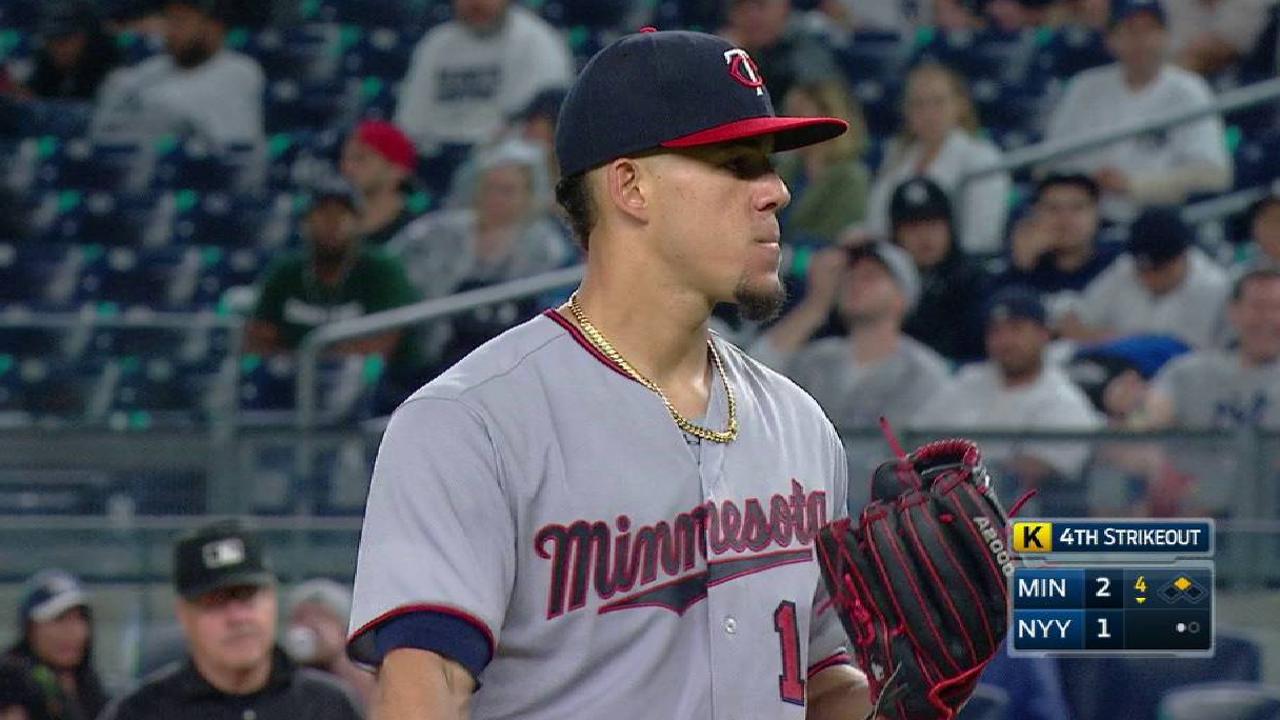 Rosario and Vargas were both in the lineup for the series finale on Wednesday, with Vargas getting a planned start at first base with Joe Mauer serving as designated hitter.
"Before the series even started, we tried to get an idea," Molitor said. "We wanted to get Joe a DH day to keep him fresh down the stretch. Kennys has had some good days and not-so-good days, but we know he's a threat."
Worth noting
• Former closer Glen Perkins isn't expected to see action in high-leverage roles down the stretch, as he'll continue to be used sparingly in his return from left shoulder labrum surgery. Perkins has posted a 12.46 ERA in six outings since returning in mid-August.
"I don't really see if that's going to change too significantly here over the next 10 days," Molitor said.
• Rookie reliever Gabriel Moya has impressed in his first three career outings, allowing one run on a solo homer while striking out two. His unusual delivery helps him hide the ball from hitters and makes his fastball play up, as the left-hander's average fastball velocity is 90.8 mph. He threw a scoreless inning on Tuesday against the Yankees.
"The reality is when I go out to the mound, my goal is to eat the batter alive," Moya said through a translator. "That's what I want him to think, that I'm going to eat him alive, and this is my territory."
Rhett Bollinger has covered the Twins for MLB.com since 2011. Follow him on Twitter @RhettBollinger and Facebook. This story was not subject to the approval of Major League Baseball or its clubs.