Molitor sits Kepler for precautionary reasons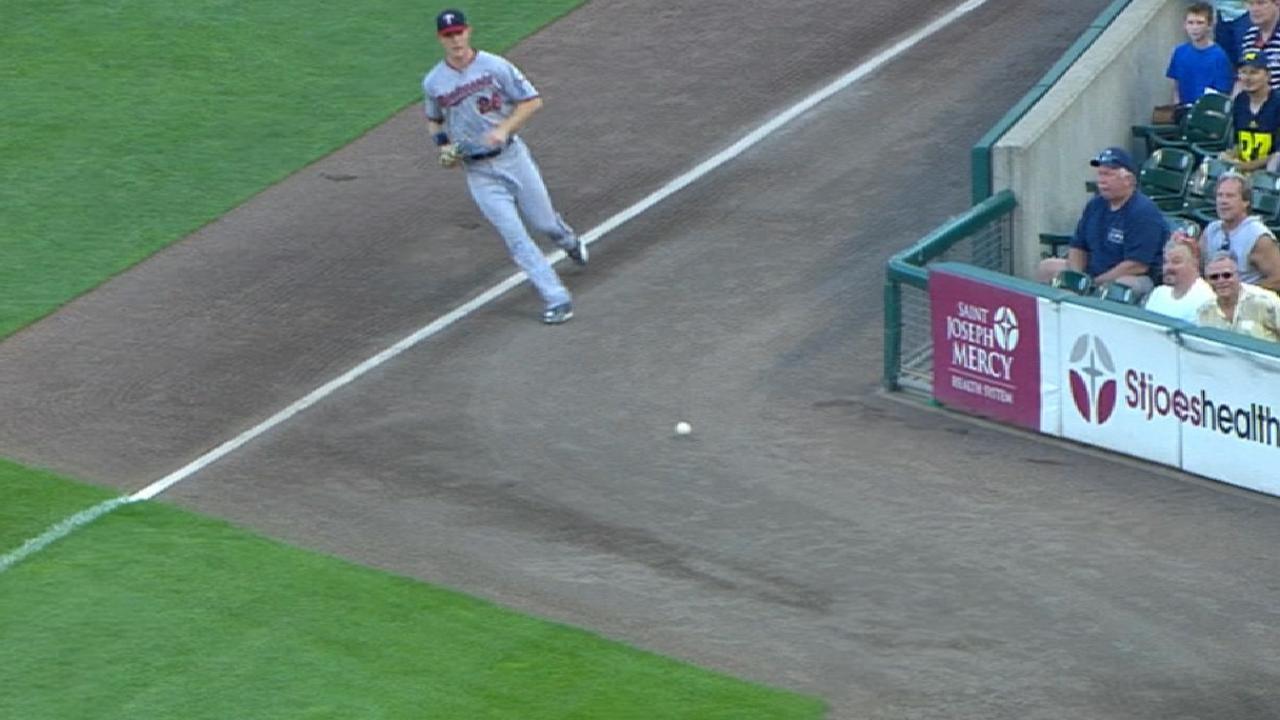 DETROIT -- Twins right fielder Max Kepler was held out of the lineup on Sunday after leaving Saturday's game with a left hip/lower back injury. But he's optimistic he could return on Tuesday in Cleveland after Monday's off-day.
Kepler landed awkwardly on his left side while throwing home in the first inning of Saturday's 10-4 win. He remained in the game but was removed for a pinch-hitter the next inning. After undergoing tests, it was determined Kepler sustained a bruise and he's not believed to have strained his hip.
"I'm all right," Kepler said. "It's my lower back area. They're saying it's just a bruise. I believe that and think it'll get better soon. I wouldn't say it's comfortable, but it's manageable."
Kepler explained that his feet got tangled up on the throw, which caused him to fall hard onto the right-field grass.
"I guess I was so determined to stay through with my arm that I lost my footing when I landed," Kepler said. "I landed straight on my hip, but it twisted."
Twins manager Paul Molitor said he kept Kepler out of the lineup for precautionary reasons, with rookie Zack Granite starting in his place. They'll continue to be cautious with him going forward, but the hope is he'll be ready to play on Tuesday for the series opener against the Indians.
"He's doing OK," Molitor said. "I didn't want to push it. I'm optimistic there's nothing serious there. If we can stay away from him today, combined with [tomorrow's off-day], hopefully he's back in there in the short term."
Rhett Bollinger has covered the Twins for MLB.com since 2011. Follow him on Twitter @RhettBollinger and Facebook. This story was not subject to the approval of Major League Baseball or its clubs.