Target Field holds moment of silence for 9/11
Target Field holds moment of silence for 9/11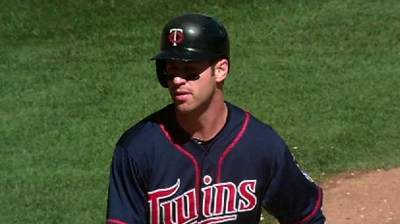 MINNEAPOLIS -- The pregame experience at Target Field on Tuesday prior to the series opener between the Twins and Royals included ceremonies dedicated to Patriot Day and National Day of Service and Remembrance.
Prior to the singing of the National Anthem, the stadium observed a moment of silence to remember those who lost their lives on September 11, 2001.
Naval veteran Willard Converse performed the ceremonial flag raising during the singing of the National Anthem. Converse served in the U.S. Navy as a signalman second class aboard the U.S.S. Garrard, a World War II attack transport.
Converse was stationed in the South Pacific from 1944-46, and was one of the first to arrive in Japan to liberate prisoners of war after Japanese forces surrendered.