Morneau returns from successful Classic stint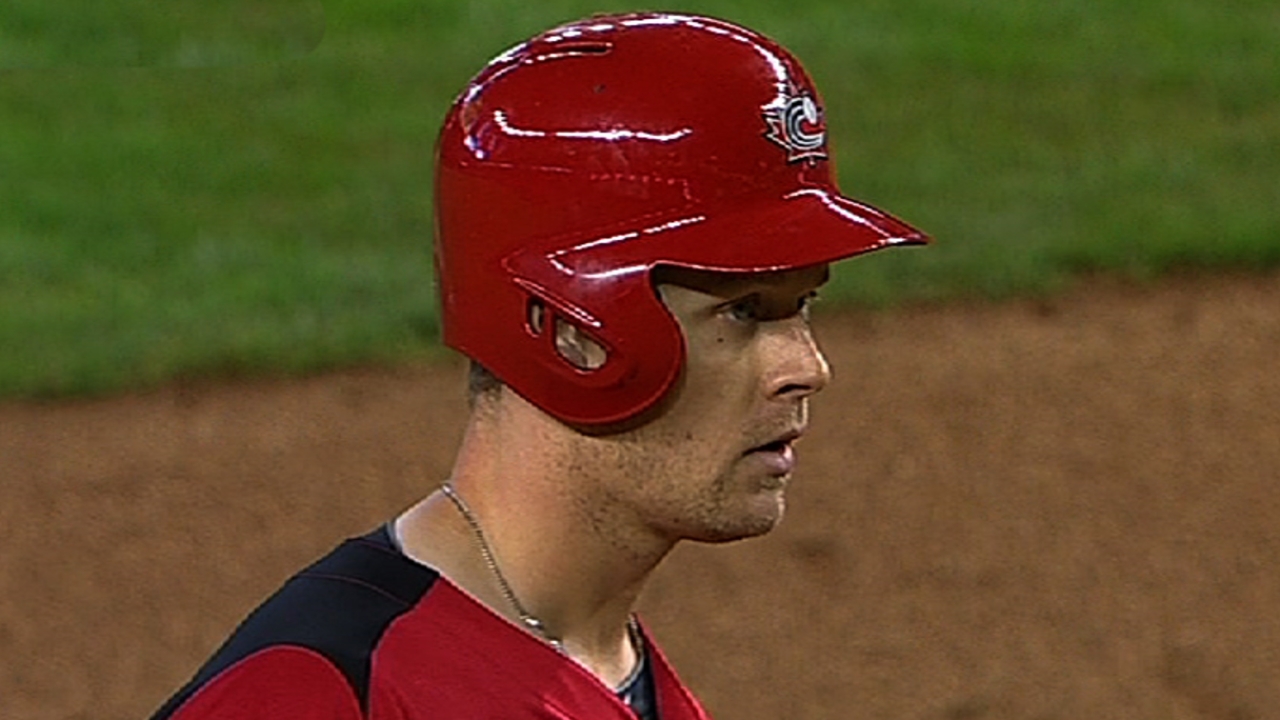 FORT MYERS, Fla. -- After starring for Team Canada in the World Baseball Classic for three games, Twins slugger Justin Morneau made his return to the lineup as the club's first baseman and cleanup hitter on Wednesday night against the Orioles.
Morneau, who went 0-for-3 in the Twins' 9-4 loss to the Orioles, was impressive in the Classic, hitting .636 (7-for-11) with three doubles, three RBIs and a walk. But Canada was eliminated with a 9-4 loss to Team USA on Sunday at Chase Field in Phoenix, which caused Morneau to head back to Fort Myers earlier than he had hoped to.
"The intensity was good and the adrenaline level was high, but there's still a long time until the regular season starts," Morneau said. "But it was still a good foundation to build off of -- to have a few good days of the success at the plate and know my swing is pretty close to where I want it to be. So it's a good confidence builder, and hopefully I can continue it."
Morneau said one of the highlights for him was facing Twins left-hander Glen Perkins with Joe Mauer behind the plate for Team USA. Morneau singled in his lone at-bat against Perkins and said his dad took a picture of the at-bat for a keepsake.
"It was cool," Morneau said. "It was something I'll never forget for sure. Being in there with Joe back there catching, me hitting and Perkins pitching, it's not too often something like that happens with teammates facing each other in a big situation like that."
Morneau also added he was uninjured in the bench-clearing incident that broke out between Team Canada and Team Mexico on Saturday, which was a relief to Twins manager Ron Gardenhire, who was happy to have Morneau back in camp.
"It's all good," Gardenhire said. "He's excited. He had fun. He's anxious to get back here and get playing. And we're happy he's back here playing and healthy."
Rhett Bollinger is a reporter for MLB.com. Read his blog, Bollinger Beat, and follow him on Twitter @RhettBollinger. This story was not subject to the approval of Major League Baseball or its clubs.