After breaking two ribs, Swarzak returns to mound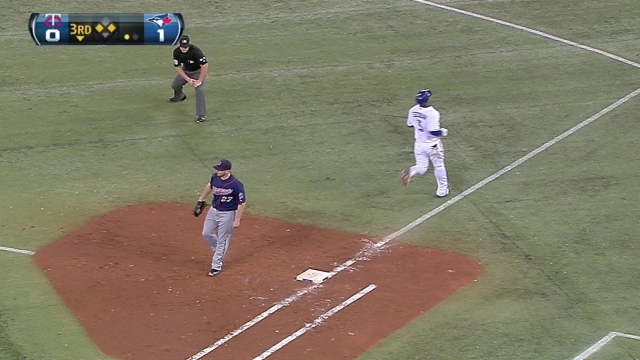 FORT MYERS, Fla. -- Right-hander Anthony Swarzak, who broke two ribs in a freak accident in January in what general manager Terry Ryan previously labeled "horseplay," threw off the mound in the bullpen before Thursday's game against the Red Sox.
"He's progressing," Ryan said. "It's encouraging. It's that time in the rehab process."
Swarzak, who threw the fifth-most innings (96 2/3) on the Twins' staff last season, will probably start the season on the disabled list.
Neither Swarzak, who will be arbitration-eligible next offseason, or the Twins has revealed how the pitcher injured himself.
"I put myself in this situation," Swarzak said. "Nobody put me in this situation. It was me, and I am paying for it."
"He's at a point in his career where it's important he now move forward and not backwards," said Ryan. "We need to get him out there. The kid's talented. He's got stuff."
Jim Hawkins is a contributor to MLB.com. This story was not subject to the approval of Major League Baseball or its clubs.