Gibson optioned to Triple-A as Twins make cuts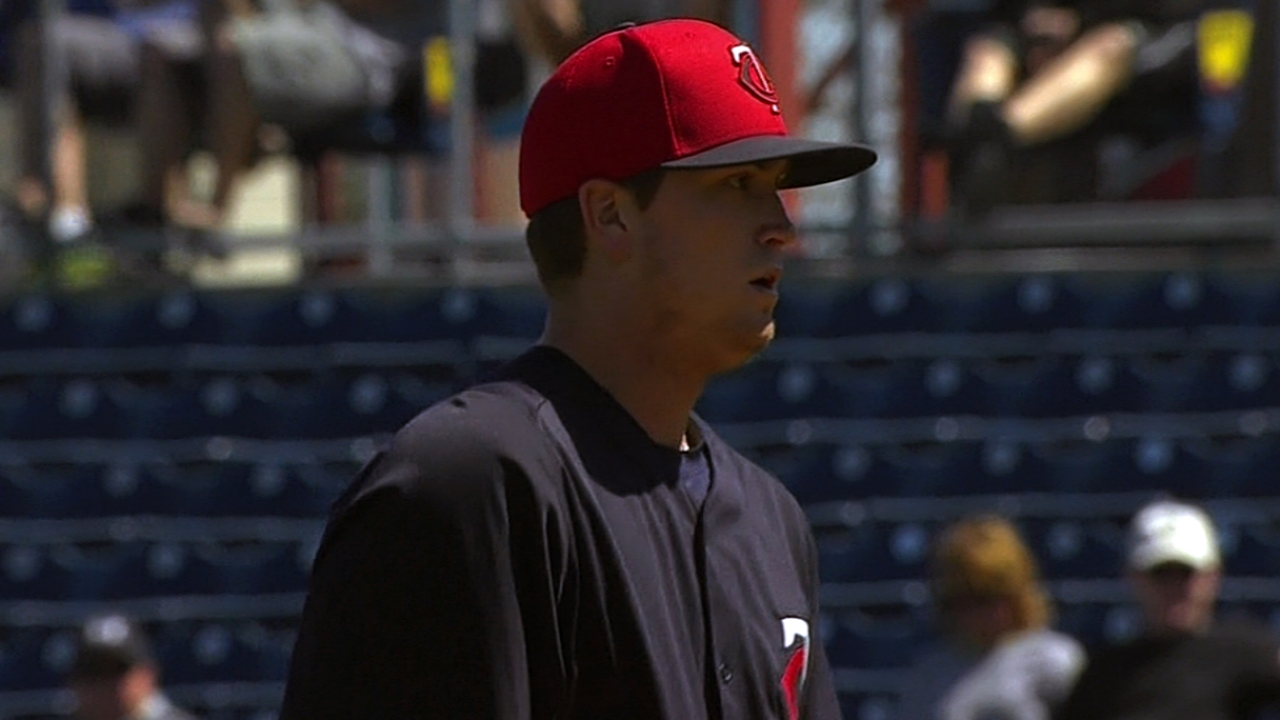 FORT MYERS, Fla. -- Former first-round Draft pick Kyle Gibson's comeback from elbow surgery will continue at Triple-A Rochester rather than in the Twins' starting rotation as they had hoped, but general manager Terry Ryan predicted Gibson will be back.
"It's just a matter of time for him," Ryan said. "Hopefully, when we need a person, he'll be the guy we can go get."
The Twins cut six more players Thursday, optioning Gibson and lefty Caleb Thielbar to Rochester and reassigning right-handed reliever Anthony Slama, catchers Kyle Knudson and Danny Lehmann, and infielder James Beresford to Minor League camp.
Gibson, who is ranked the club's No. 4 prospect by MLB.com, underwent Tommy John surgery in 2011. The right-hander might have opened the season as Minnesota's fifth starter if he had been impressive this spring.
Gibson, who had fallen behind the other starters in camp, yielded a run in two innings of relief against the Orioles on Wednesday, raising his ERA to 9.00 over eight innings of Grapefruit League work. Against the Phillies last weekend, Gibson raised eyebrows when he unleashed three wild pitches in one inning.
By going to the minors now, Gibson will have a chance to rebuild his arm strength and could be back in the big leagues and in the Twins' rotation later this year.
"We're going to give him an opportunity to develop," Ryan said. "Hopefully things will go so well at Rochester that he'll get a call to come help us. Nobody likes to get sent out, but I think he understands we're trying to do what's right for everyone involved. Whenever you send guys out, they pretty much dictate their future."
Gibson's departure enhances the chances of Cole DeVries, who was considered a longshot when Spring Training began. The right-hander has turned in seven scoreless innings in four Grapefruit League appearances. DeVries (2-0) is holding opponents to a .087 batting average and is scheduled to start against the Pirates on Saturday at 12:05 p.m. CT.
Jim Hawkins is a contributor to MLB.com. This story was not subject to the approval of Major League Baseball or its clubs.