Diamond to make spring debut Monday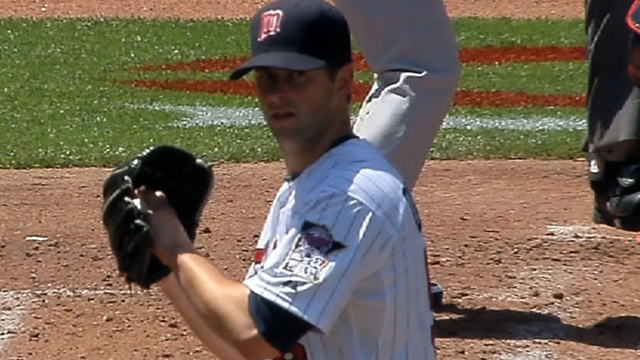 FORT MYERS, Fla. -- Minnesota Twins southpaw Scott Diamond is recovering well from the surgery he underwent this January to remove bone chips in his throwing elbow.
Diamond threw live batting practice on Thursday for the second time this spring, and he is scheduled to make his 2013 spring debut in a Minor League Spring Training contest Monday.
Getting a start is something Diamond has been looking forward to for some time.
"Just being able to get back out on the mound for the first time in a game situation without an L-screen in front of me, I think it's going to feel like everything is catching up again," Diamond said before Saturday's game against the Pirates at Hammond Stadium.
Forced to take things slowly this spring, the Guelph, Ont., native admits that from a competitive standpoint, his rehab has been mentally tough to deal with at times.
"As soon as you get [to Spring Training] and you start seeing everyone get going, throwing bullpens that first week and then into their own live BPs, it definitely gets a little frustrating, because you want to be out there working alongside them," Diamond said. "But to be climbing back without any setbacks, feeling as strong as I do, it's finally good to just be close to being part of it again."
The 26-year-old started 27 games for the Twins last season, putting up a 3.54 ERA and a 12-9 record in his second year with the Major League club. Through 173 innings pitched, Diamond gave up 17 home runs and 31 walks, and he struck out 90 batters.
Though he will likely be unavailable for the first week or so of the regular season, Diamond should be ready for action by April 12, when the Twins take on the New York Mets at Target Field.
Melissa Couto is a contributor to MLB.com. This story was not subject to the approval of Major League Baseball or its clubs.