Fighting for spot in center, Mastroianni on a tear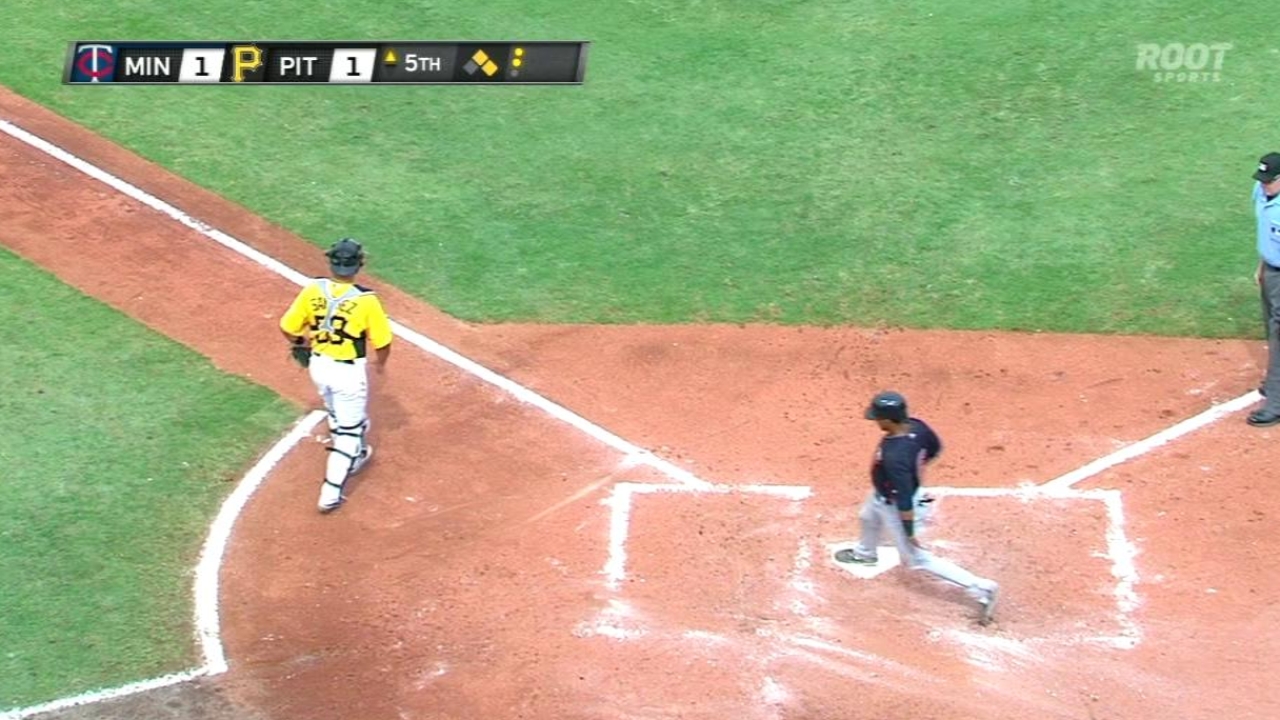 FORT MYERS, Fla. -- Starting this spring with a .364 batting average in his first 11 at-bats, Darin Mastroianni seemed poised to be the Twins' starting center fielder this season.
But after a hamstring injury and a break-out Spring Training campaign from 23-year-old prospect Aaron Hicks, Mastroianni's future no longer seems as clear-cut as it once appeared.
"Anything can happen in baseball," the New York native said. "There are a handful of guys in here with guaranteed spots on the team, and I knew coming in that I'm not one of them.
"I'm in a good position to make the team because I spent a lot of the year there last season, but this time last year I was getting ready to go to [Double-A] New Britain, and a month later I was in Minnesota. Anything can happen."
Through 77 games with the Twins in 2012, Mastroianni hit .252 with three home runs, 17 RBIs and 21 steals.
Since returning to the lineup last week, Mastroianni, 27, has been on a tear, entering Saturday's game with a .409 batting average and .462 on-base percentage in his past 11 at-bats. He has five stolen bases this spring (four since the injury).
But just as Mastroianni has stepped up his game, Hicks has not let his own slide. The Twins' 2008 first-round pick is batting .341 with a .384 OBP in 12 games this spring. He has 14 hits, including four home runs and 13 RBIs, in 38 at-bats.
Mastroianni insists he hasn't been motivated by Hicks' success, though.
"We joke about it all the time, but there's not one time I'm sitting there hoping he has a bad game," Mastroianni said with a laugh. "I want him to be successful, just like I want to be successful.
"My main goal is to be ready for April 1 and make this team, one way or the other."
Melissa Couto is a contributor to MLB.com. This story was not subject to the approval of Major League Baseball or its clubs.