Butera now hooked on international play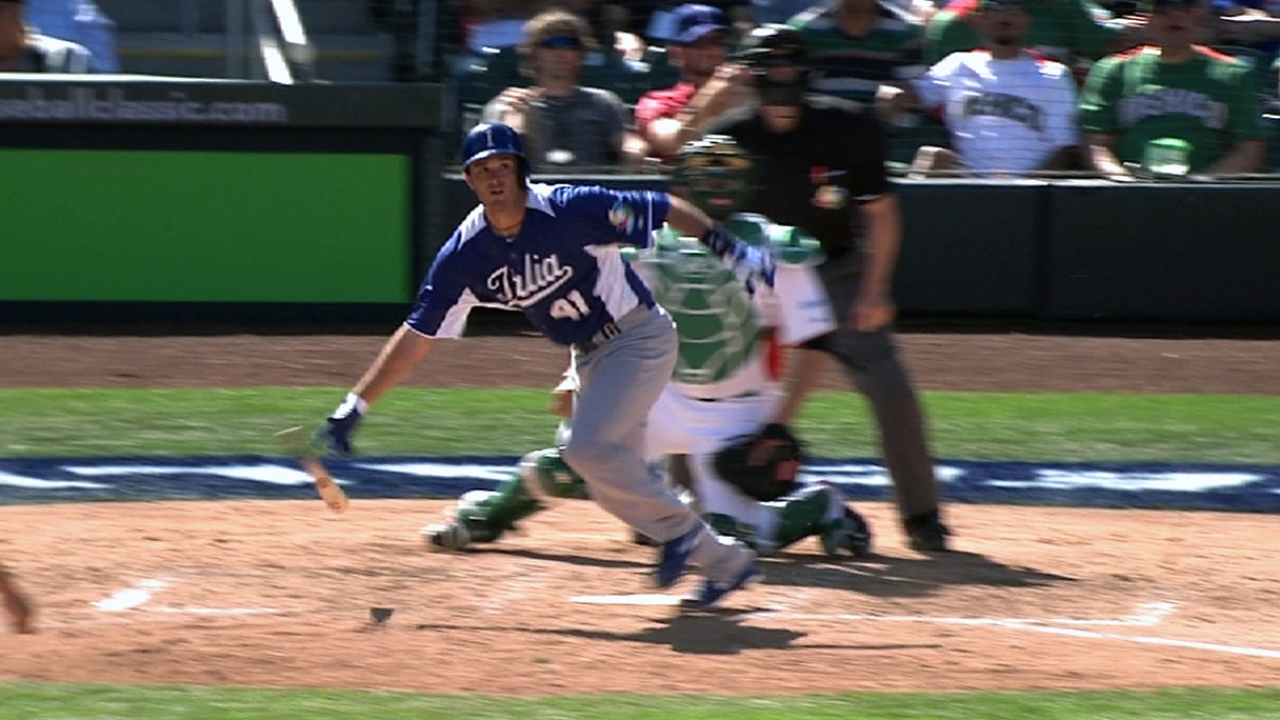 FORT MYERS, Fla. -- Drew Butera had never played in a World Baseball Classic until this year, but now that he's back from his first stint on the international stage, the Twins' catcher is hooked.
Representing Italy, who carried a 2-1 record into the second round of the tournament before being eliminated this week with losses to the Dominican Republic and Puerto Rico, Butera and Twins teammate Chris Colabello experienced a different brand of baseball in Phoenix and Miami, making memories they won't soon forget.
"I loved every second of it -- great competition, excitement in the game -- I would recommend it to anybody," Butera said of his time with Team Italy.
With 12 of his fellow Twins playing in the Classic, Butera saw teammates sitting in opposing dugouts everywhere he turned. But the 29-year-old relished the opportunity to compete against some of his Minnesota pals.
"It was fun to play against [Canada's Justin] Morneau, [the U.S.'s Joe] Mauer, [the Dominican Republic's Samuel] Deduno, all those guys," he said, as Morneau playfully shoved him in the dugout before Saturday's game. "It was great to see them represent their own countries and see them play with so much passion."
For Butera, who went 3-for-16 with four RBIs in the tournament, playing such passionate games so early in the year was highly beneficial.
"You can't create that type of intensity and drama during Spring Training," he said. "You can try to, but it's hard in a game where you're working on things and trying to accomplish a different result. We still take the game seriously in Spring Training -- we play to win and we want to win -- but to create that type of environment is tough to do, so it was definitely good to experience."
Melissa Couto is a contributor to MLB.com. This story was not subject to the approval of Major League Baseball or its clubs.