Mauer, Perkins return to Twins camp after Classic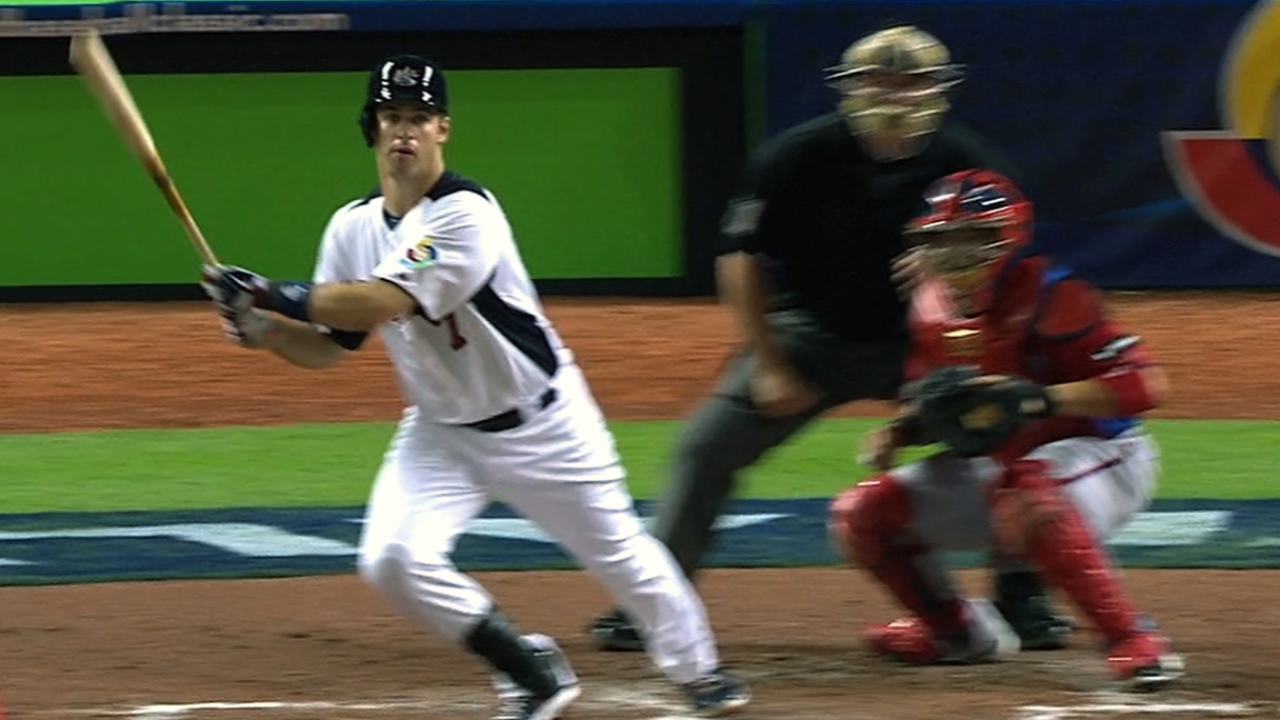 SARASOTA, Fla. -- Joe Mauer arrived back at Twins camp on Sunday after playing for Team USA in the World Baseball Classic, but he didn't make the 90-mile trip to Ed Smith Stadium for Minnesota's game against the Orioles.
Mauer, though, said he expects to be back in the lineup on Monday against the Marlins and said he enjoyed representing his country even though Team USA was knocked out of the Classic with a loss to Puerto Rico on Friday.
"It didn't end up the way we liked, but it was a great experience," Mauer said. "But it's nice to be back here with the guys."
Mauer compared the atmosphere at the games to the playoffs and said he has no regrets about playing in the tournament. He was also one of Team USA's better hitters, as he batted .429/.538/.619 with two doubles and two RBIs in six games.
"I feel pretty good," Mauer said. "Obviously, there is some work to do be done, so I'm glad we have a couple more weeks before we get going. But I was able to square some balls up and was seeing a lot of pitches. So it was good.'
Twins closer Glen Perkins also arrived back at the Lee County Sports Complex after pitching for Team USA in relief. Twins manager Ron Gardenhire said he expects to get Perkins into a game soon, as he last pitched on March 10 against Team Canada.
Perkins gave up a hit to his teammate, Justin Morneau, that game with Mauer behind the plate in Team USA's victory.
"It was a little different, but it was pretty neat," Mauer said. "A lot of guys commented on that and said it must've been a little awkward. But it probably ended up turning out all right. Justin got a little base hit. Perk had him down 1-2, but I was telling Perk if that ball's down, it would've been a strikeout. So I think there will be a lot of talk about that at-bat in this clubhouse for a while."
Rhett Bollinger is a reporter for MLB.com. Read his blog, Bollinger Beat, and follow him on Twitter @RhettBollinger. This story was not subject to the approval of Major League Baseball or its clubs.