Correia still hoping for confidence-building start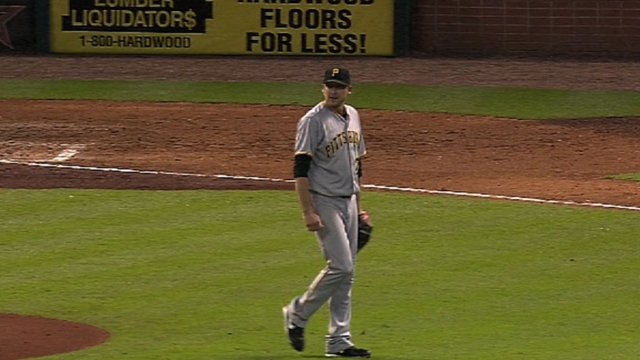 FORT MYERS, Fla. -- Right-hander Kevin Correia has talked this spring about his desire to have a strong outing before his first regular-season start, but it did not come Tuesday.
Correia did not deliver against the Marlins, as he gave up five runs on five hits and two walks over four innings to see his Grapefruit League ERA increase to 6.46 in five starts.
Correia, though, said he was not worried just yet, as he still had a couple of outings to go before making his regular-season debut with the Twins.
"You start to press a little bit for it, but I have two more before I start the season," Correia said. "But you just want to have one nice one before you get out there so you feel good about yourself. But overall, I feel pretty good about how my arm, my body and my stuff are right now."
Correia fell victim to one bad inning, as he allowed the first six batters he faced in the second to reach base. He blamed it on his struggles pitching from the stretch, as he was able to correct it the next inning when pitching out of the windup and retired six of the last seven batters he faced.
"I was throwing from the stretch, and I think I just got a little caught up in the running game," Correia said. "I was getting quick to the plate, and my arm wasn't catching up, and I was sailing. I walked a few guys, which is not something I normally do. Once I got back to the windup for a hitter, I was right back to where I was."
Rhett Bollinger is a reporter for MLB.com. Read his blog, Bollinger Beat, and follow him on Twitter @RhettBollinger. This story was not subject to the approval of Major League Baseball or its clubs.