Deduno's Classic performance impresses Twins
Non-roster invitee posted an 0.69 ERA in three starts for Dominican Republic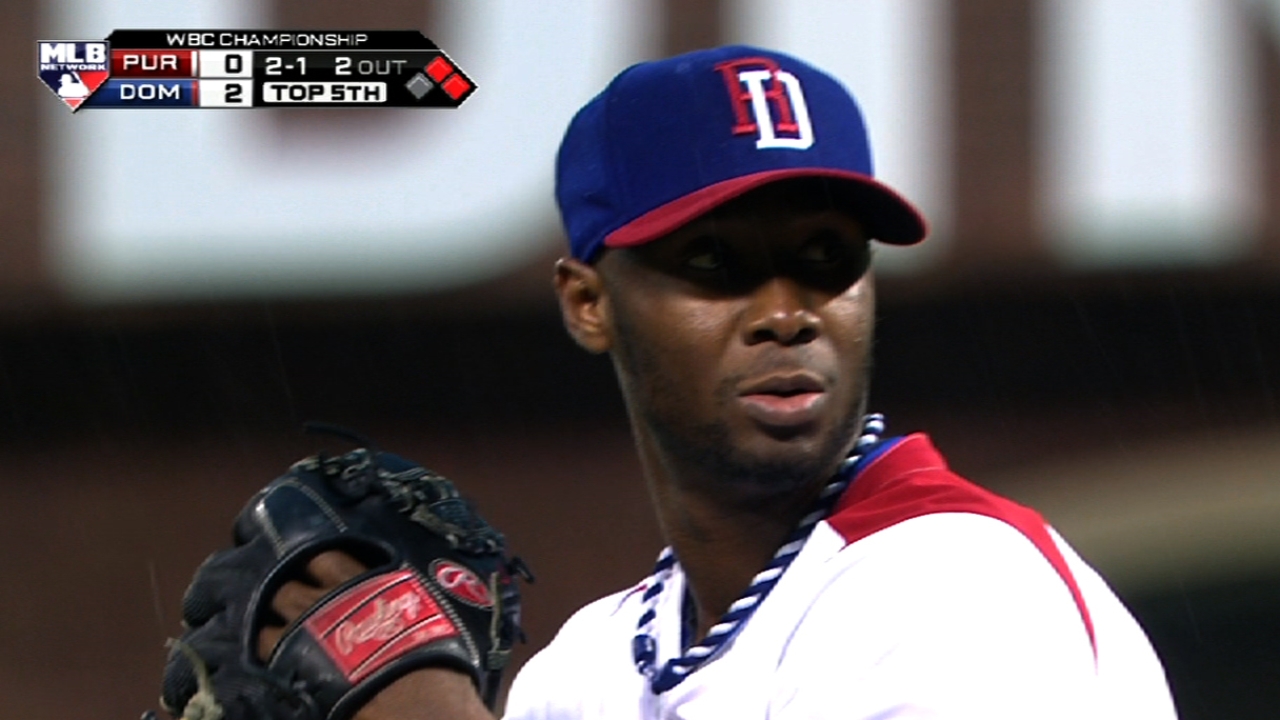 FORT MYERS, Fla. -- Right-hander Samuel Deduno's performance in the World Baseball Classic certainly wasn't lost on Twins executives and coaches.
Deduno, who is a non-roster invite to Spring Training after making 15 starts with the Twins last season, started three games for the Dominican Republic in the Classic, and posted an 0.69 ERA with 17 strikeouts and five walks in 13 innings.
He also threw five scoreless innings in the championship game against Puerto Rico to lead the Dominican Republic to its first World Baseball Classic title. Twins manager Ron Gardenhire watched it on television and came away impressed with the way Deduno pitched.
"I'm really happy about how he did there," Gardenhire said. "I think it says an awful lot about what he can bring to the table. He was facing a lot of really good hitters, so it says an awful lot about how he can get guys out. And we saw that last year."
Twins general manager Terry Ryan also liked what he saw from Deduno, who showed improved command, compared to last season when he had a 4.44 ERA, but walked 53 in 79 innings. But Ryan wants to see him go deeper into games, as he only reached the seven-inning mark four times last year and never pitched more than seven frames.
"Starting pitchers you're hoping are going to go seven," Ryan said. "So what's he going to do when he goes seven? They certainly have strict pitch limits in the WBC, but we're looking for innings and wins. And we've said this before, but when he throws it over, he doesn't get hit."
Deduno is expected back to camp on Thursday, and the Twins are trying to figure out a way to work him into some Grapefruit League action, as he's in the mix for the a spot in the rotation along with Liam Hendriks, Cole De Vries and P.J. Walters.
Gardenhire said they hope to pitch him on Sunday against the Blue Jays and might even have other pitchers throw in a Minor League game to make room for him.
"We'll try to keep him on pace so five days from last night," Gardenhire said. "So we'll try to fit him in there somewhere."
Rhett Bollinger is a reporter for MLB.com. Read his blog, Bollinger Beat, and follow him on Twitter @RhettBollinger. This story was not subject to the approval of Major League Baseball or its clubs.