Classic hero Deduno sent down by Twins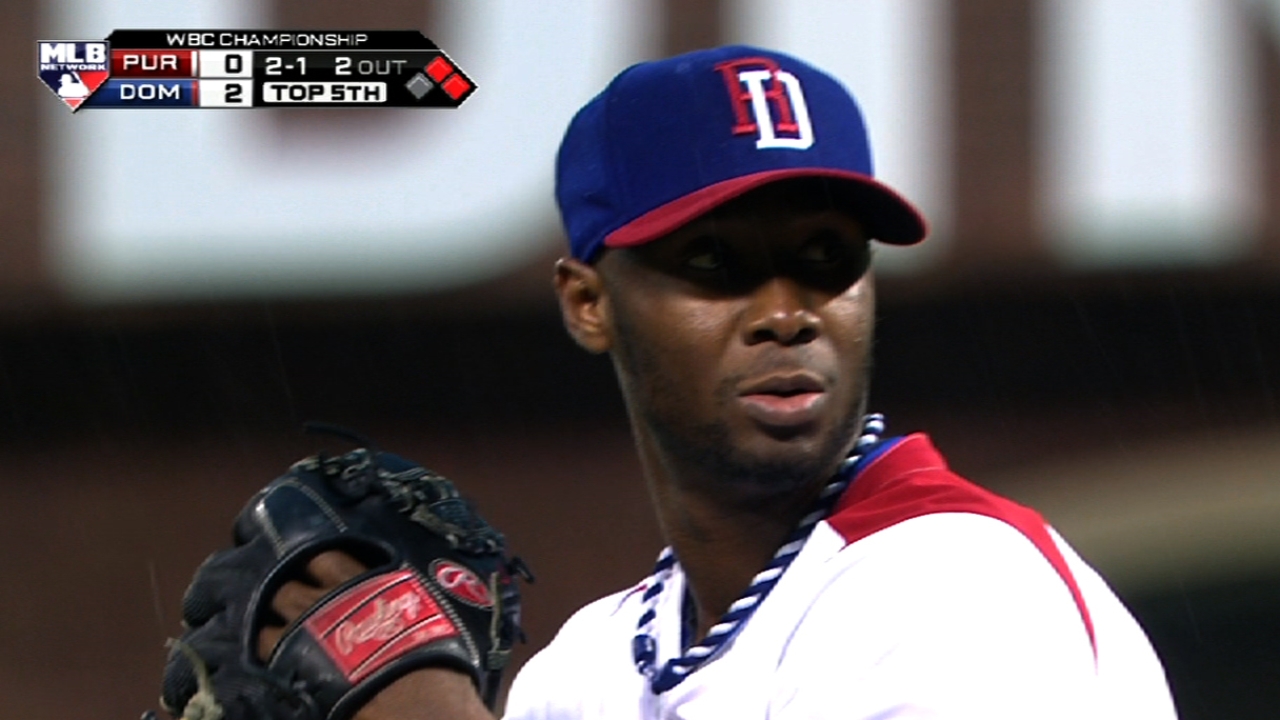 FORT MYERS, Fla. -- The Twins are down to just 26 healthy players in big league camp, as they reassigned right-handers Samuel Deduno and P.J. Walters to Minor League camp on Tuesday.
The roster moves leave the Twins with 29 players on the active roster but that includes injured pitchers Tim Wood, Rafael Perez and Rich Harden. Wood, who has a right rotator cuff strain, is expected to land on the 15-day disabled list, while Perez and Harden are both coming off shoulder surgery.
Walters and Deduno were both candidates to make the rotation but Walters needs time to build up his pitch count, and Deduno is currently out with a groin strain he suffered in the title game of the World Baseball Classic. Deduno started for the Dominican Republic.
"We want to stretch Walters out," Twins general manager Terry Ryan said. "He's had a pretty decent camp but he's behind a couple guys. And Deduno has a sore groin. So we'll go over there and get him healthy and see how things go. It's unfortunate because he had such a good WBC, but there's nothing we can do now."
So the Twins essentially have to make only one more roster decision before Opening Day, which is Monday against the Tigers at Target Field. It's expected to be a pitcher, and the most likely candidate is left-handed reliever Tyler Robertson, who has a 6.75 ERA in 10 2/3 innings this spring.
It also means that Eduardo Escobar will make the club as a utility infielder, and Wilkin Ramirez will make the club as a fifth outfielder despite the fact he's not on the 40-man roster.
Right-handers Liam Hendriks and Cole De Vries are also expected to make the rotation now that Deduno and Walters will start the year at Triple-A Rochester.
"They've got themselves in a good spot," Ryan said. "I'll put it that way."
Rhett Bollinger is a reporter for MLB.com. Read his blog, Bollinger Beat, and follow him on Twitter @RhettBollinger. This story was not subject to the approval of Major League Baseball or its clubs.