Hendriks leaves start with bruised right hand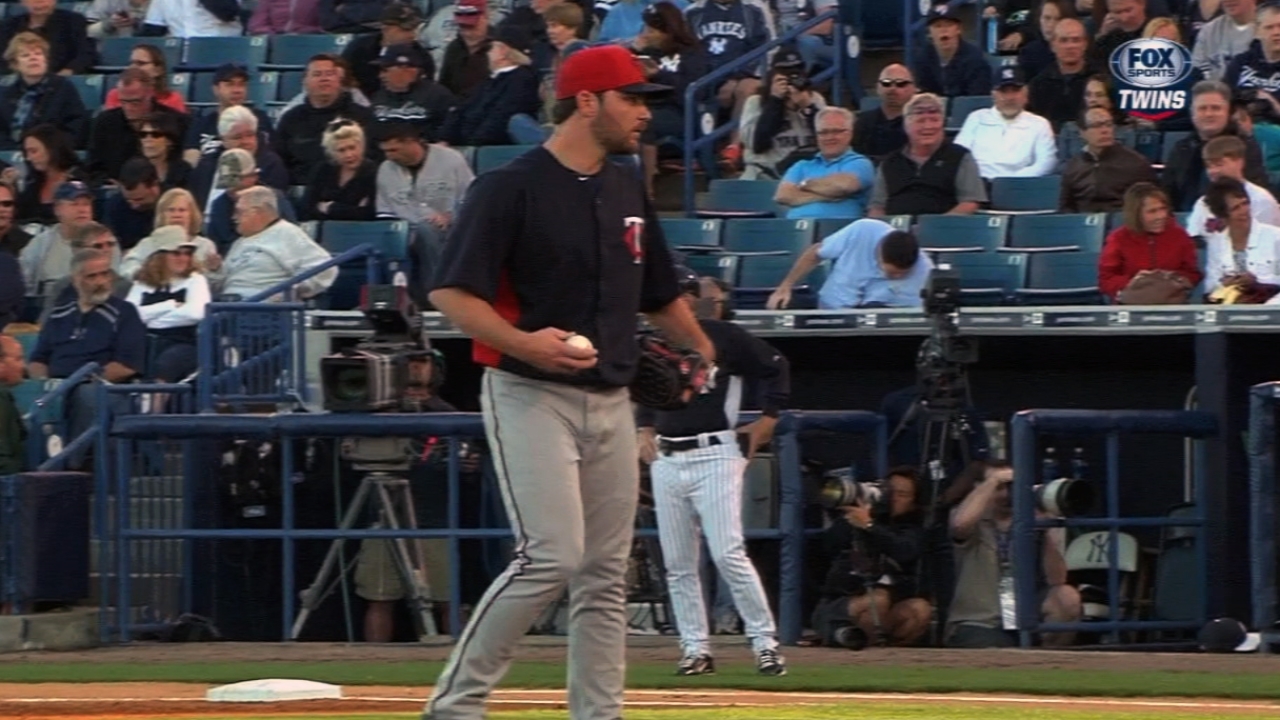 FORT MYERS, Fla. -- Right-hander Liam Hendriks left Tuesday's start against the Orioles in the third inning after being struck on his right hand with a line drive hit by Brian Roberts. He's considered day to day.
Hendriks said he was using his right hand to protect his face from getting hit. But he said he was lucky it was only a bruise that left his pinkie finger slightly swollen.
"I decided to stop it with my hand instead of my face," Hendriks said. "I had my hand in front of my glove that was in front of my face."
Hendriks, who appeared to be the club's top candidate for a back end of the rotation spot before the game, said he hopes to throw his scheduled bullpen session on Thursday. He was pitching well prior to being hit by the comebacker, tossing 2 2/3 scoreless innings. He gave up four hits and struck out two while improving his spring ERA to 4.15.
"It was just precautionary," said Hendriks about coming out of a game he was scheduled to throw 85-90 pitches in. "I feel fine. The ball was coming out good. It was just one of those things where they took me out just in case it was something more serious. But the pitch count thing does stink a little bit."
Hendriks said he still hasn't been told if he's made the team yet. The Twins reassigned right-handers Samuel Deduno and P.J. Walters to Minor League camp before Tuesday's game, which appeared to open the door for him to make the rotation.
"I have no idea yet," Hendriks said. "It's still up in the air. Obviously, it stinks. But at least it was a scoreless outing."
Rhett Bollinger is a reporter for MLB.com. Read his blog, Bollinger Beat, and follow him on Twitter @RhettBollinger. This story was not subject to the approval of Major League Baseball or its clubs.