'Confidence-builder' for Correia in spring finale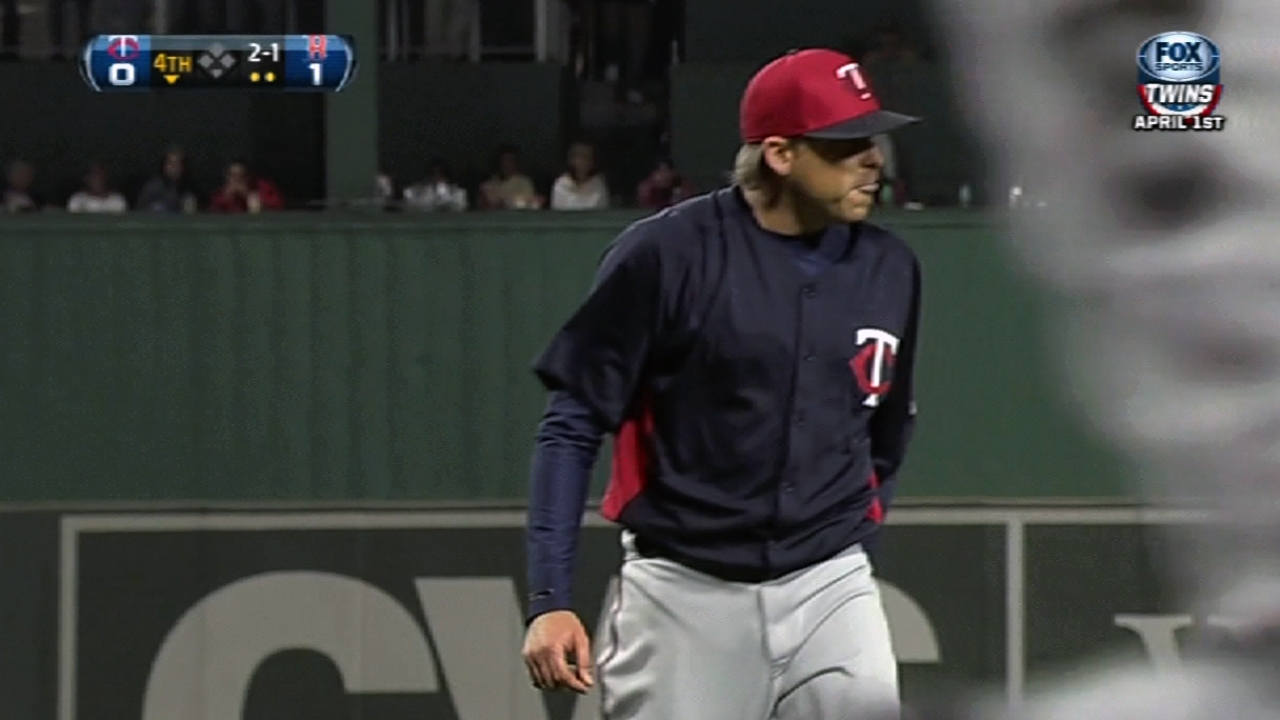 FORT MYERS, Fla. -- Facing a bases-loaded, one-out jam in the bottom of the fifth inning Thursday night at Jet Blue Park, Twins right-hander Kevin Correia pitched like it was a playoff game. Or at least the second game of the regular season, when he's scheduled to start against the Tigers.
Correia struck out Daniel Nava. He got Dustin Pedroia to ground out. He got out of the inning without allowing a run.
"If that's a regular-season game, that's a pretty important inning when you've got a guy like [Boston's Clay] Buchholz throwing as good as he was," Correia said. "You don't have room to give up many runs if you want to win the game. So to get out of that inning was huge. You're always trying to get an out. You're never out there like, 'Oh, I don't care if this guy gets a hit and they score some runs.' You're always trying to do what you can do. I've had some jams in some other games, so I've had a lot of opportunities to practice that and get ready for the regular season."
Said manager Ron Gardenhire: "That was fun to watch Correia. The ball was moving, he used his pitches well. What we're looking for is them to get their arm strength built up, their pitches built up and at the end here, finish up with a good performance. And he did all that. So it ended up being a nice spring for him. He did all that.
"That [pitching out of trouble] is a big moment. He was about at his pitch limit, so if he gives up two or three runs? You don't want to end like that. So him getting out of it, that's a confidence-builder for him. He made some pitches when he had to. In Spring Training, you don't put too much stock in that, but you want them to finish good." Overall, Correia scattered five hits and a walk over five innings, allowing just one run.
"It was a good one to end on," he said. "It was my most efficient outing so far in the spring probably. It's nice to have that as your last one before the season starts."
Paul Hagen is a reporter for MLB.com. This story was not subject to the approval of Major League Baseball or its clubs.