Hendriks, Diamond impress with progress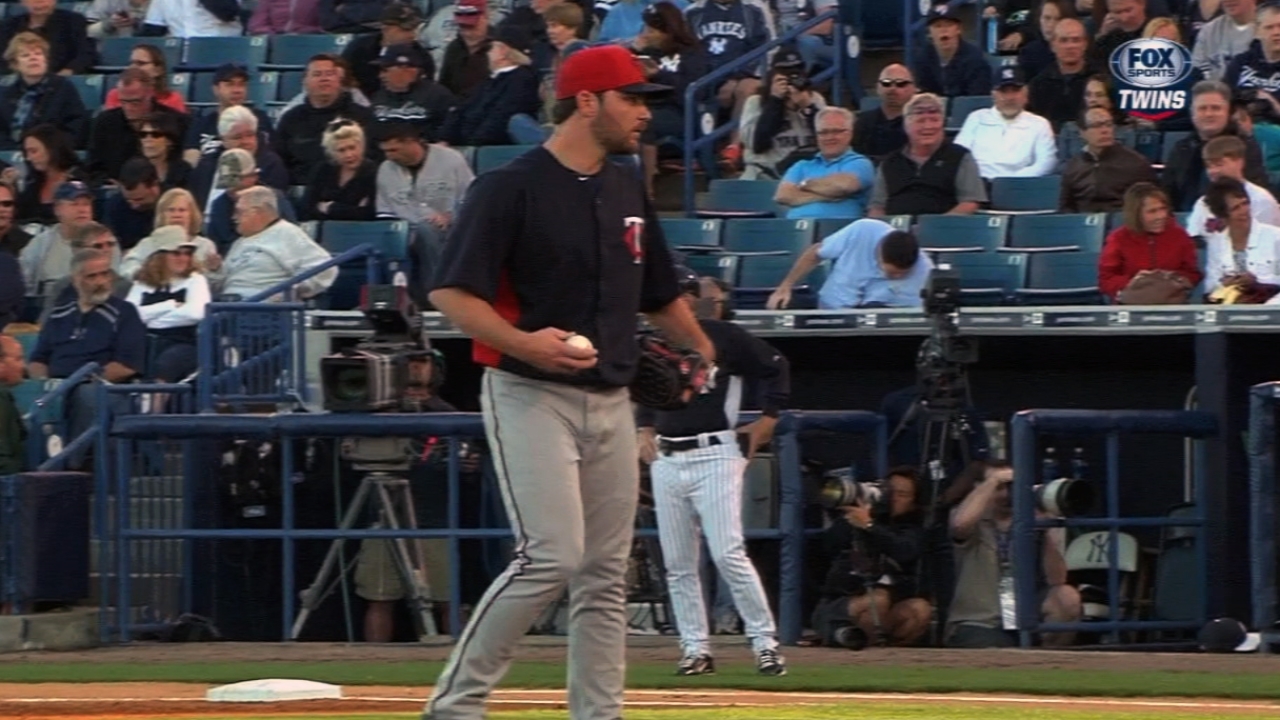 FORT MYERS, Fla. -- The Twins got good news on the health of two pitchers after right-hander Liam Hendriks threw in the bullpen and left-hander Scott Diamond pitched in a Minor League game Thursday.
Hendricks was hit on his pitching hand by a line drive off the bat of Baltimore's Brian Roberts on Tuesday, and he had to leave his start after 2 2/3 innings. But his side session went well.
"[Special instructor Tom Kelly] said everything looked great, that he was kind of surprised he looked that good," said manager Ron Gardenhire.
Diamond is on the 15-day disabled list as he continues to recover from offseason arthroscopic elbow surgery, but he remains on track to make his first start of the regular season on April 12 against the Mets at Target Field. Until then, he'll stay in warm weather. He's scheduled to pitch in a Minor League exhibition game on April 2, then a game for the Class A Florida State League Fort Myers Miracle on April 7. If all goes well, he'll be activated in time to start against the Mets.
"We're going to keep him in the warm weather. Who knows what [Triple-A] Rochester and [Double-A] New Britain will be like?" Terry Ryan said.
The general manager acknowledged that it's likely to be pretty raw in Minneapolis on April 12.
"That's not important then," Ryan explained.
Diamond threw 65 pitches in the Minor League game on Thursday. He allowed five hits, including a home run. He struck out four and didn't walk a batter. He also didn't get a lot of help from his defense.
"It was kind of ugly down there. We missed a lot of balls," Gardenhire said. "It was just one of those rough days. You've got to be able to pitch through it. He did OK. He got his [work] in, the whole package."
Paul Hagen is a reporter for MLB.com. This story was not subject to the approval of Major League Baseball or its clubs.