Morneau swings on practice field, ready for opener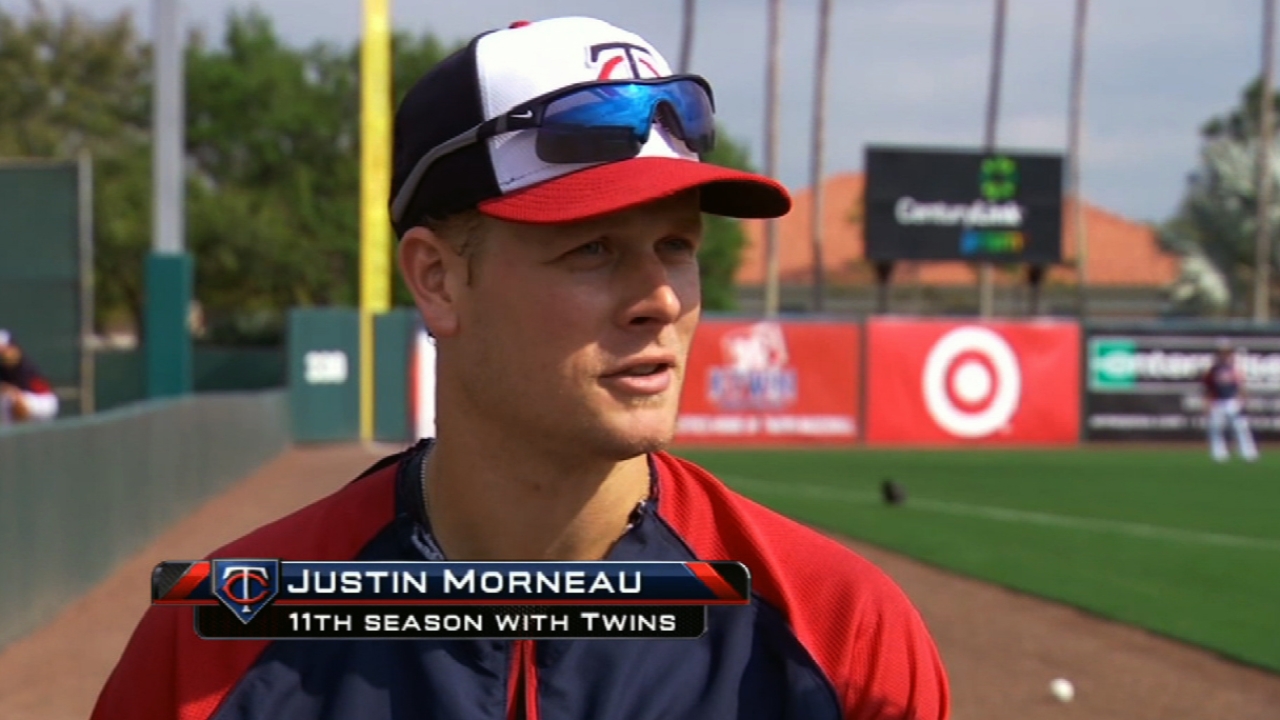 FORT MYERS, Fla -- Justin Morneau, who missed the final three games of Spring Training because of stiffness in his back, took "four or five at-bats" on a practice field under the watchful eye of Twins general manager Terry Ryan Saturday morning and was pronounced ready for Opening Day.
"He's fine," Ryan said. "He just did that to make sure. I watched him swing and he didn't have any problems."
Morneau was not in the lineup Saturday, and with the temperature in Minneapolis expected to hover around the freezing mark on Monday, Morneau's stiff back was cause for some concern.
"It'll be colder than all get-out up there," manager Ron Gardenhire said. "That concerns me a little bit."
A healthy Morneau is critical to the Twins' chances in the season ahead.
"His concussions and all that he had experienced is not an issue at all," Ryan said.
"He's had plenty of at-bats, he's played in the World [Baseball Classic] games," Gardenhire said. "He's done it all this spring."
Morneau played in 15 games this spring, hitting .267 with three homers and 11 RBIs.
Jim Hawkins is a contributor to MLB.com. This story was not subject to the approval of Major League Baseball or its clubs.