Working on slider, Pelfrey happy to enter year healthy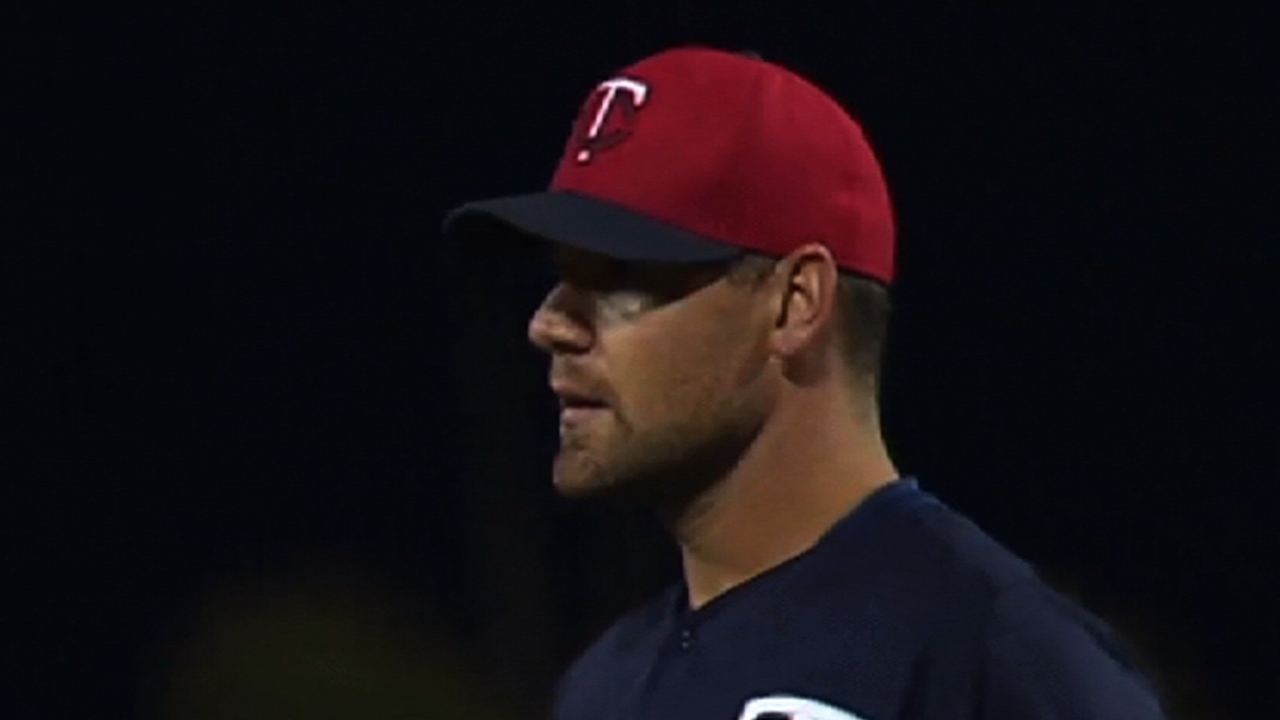 FORT MYERS, Fla -- Mike Pelfrey took the mound determined to work on his slider Saturday afternoon.
"That," the Twins right-hander said after a 4-2 loss to the Red Sox at JetBlue Park, "was probably my downfall."
Pelfrey was lifted after 3 2/3 innings, having allowed four runs on nine hits with two strikeouts and no walks. He threw 79 pitches, 48 of them strikes.
"I wanted to work on my slider; I get beat on that a lot," he said. "That's my fourth-best pitch. And I gave up four or five hits on my slider today. That's probably why it is my fourth-best pitch."
"He got his innings in, let's just put it that way," manager Ron Gardenhire said. "His pace was nowhere. He was working on some things, so you've got to give him that. But as the season goes on, he's got to get a pace.
"He's a work in progress, let's put it that way."
Nevertheless, Pelfrey, who will make his regular-season Twins debut on Thursday against the Tigers, leaves Spring Training with a smile on his face.
"My goal was to go into the season healthy and I did that," he said. "I thought my command was pretty good [today]. I think I only walked one guy in my last three outings. Hopefully, as the season goes on, I'll get a little stronger and my velocity will come back."
As for the Twins' chances this season, Pelfrey believes that "it all comes down to the starting pitchers."
"This team can put up runs with anybody," Pelfrey said. "And the bullpen is rock solid. It's up to the starters to keep us in the game.
"We have a lot of doubters," he added. "But it's all about what we believe in the clubhouse."
Jim Hawkins is a contributor to MLB.com. This story was not subject to the approval of Major League Baseball or its clubs.