Morneau swinging bat well, in Opening Day lineup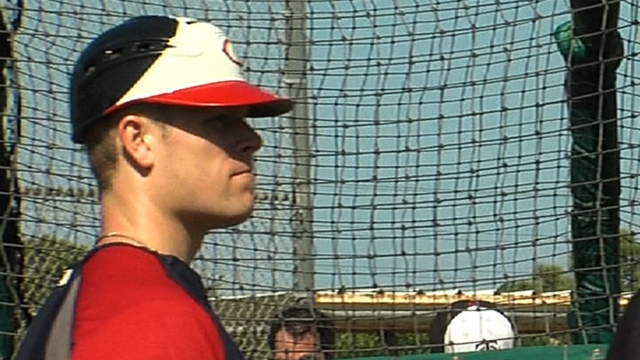 MINNEAPOLIS -- First baseman Justin Morneau declared himself healthy for Opening Day, and he was in the lineup against the Tigers on Monday despite missing the last three games of Spring Training with stiffness in his back.
Morneau, who injured his back swinging at a pitch in a Grapefruit League game last week, only missed time as a precaution and feels fine. He played in a Minor League game on Saturday to get ready for the opener, in which he went 1-for-4.
"Everything's good," Morneau said. "I swung the day before we left Florida. Everything went good. The success wasn't very good, but I felt good swinging. So it was a good sign. I feel good. Everything's ready to go. I'm excited for hopefully a healthy season that continues into the playoffs for us."
Morneau, 31, knows it's an important season for him, as he's in the final year of his contract. But he fared well in Spring Training and in the World Baseball Classic, and he heads into this season much healthier than in recent years.
"The only thing that matters to me is being in the race in September," he said. "If I'm healthy, I think I can help us have a lot better chance of making the playoffs or being in that playoff run, battling for those spots, either the division or those Wild Card spots, whatever they are. Anything's possible. I'm still young enough. I think I proved it myself last year that when I'm healthy, I feel can contribute."
Rhett Bollinger is a reporter for MLB.com. Read his blog, Bollinger Beat, and follow him on Twitter @RhettBollinger. This story was not subject to the approval of Major League Baseball or its clubs.