Mastroianni remains sidelined by bruised ankle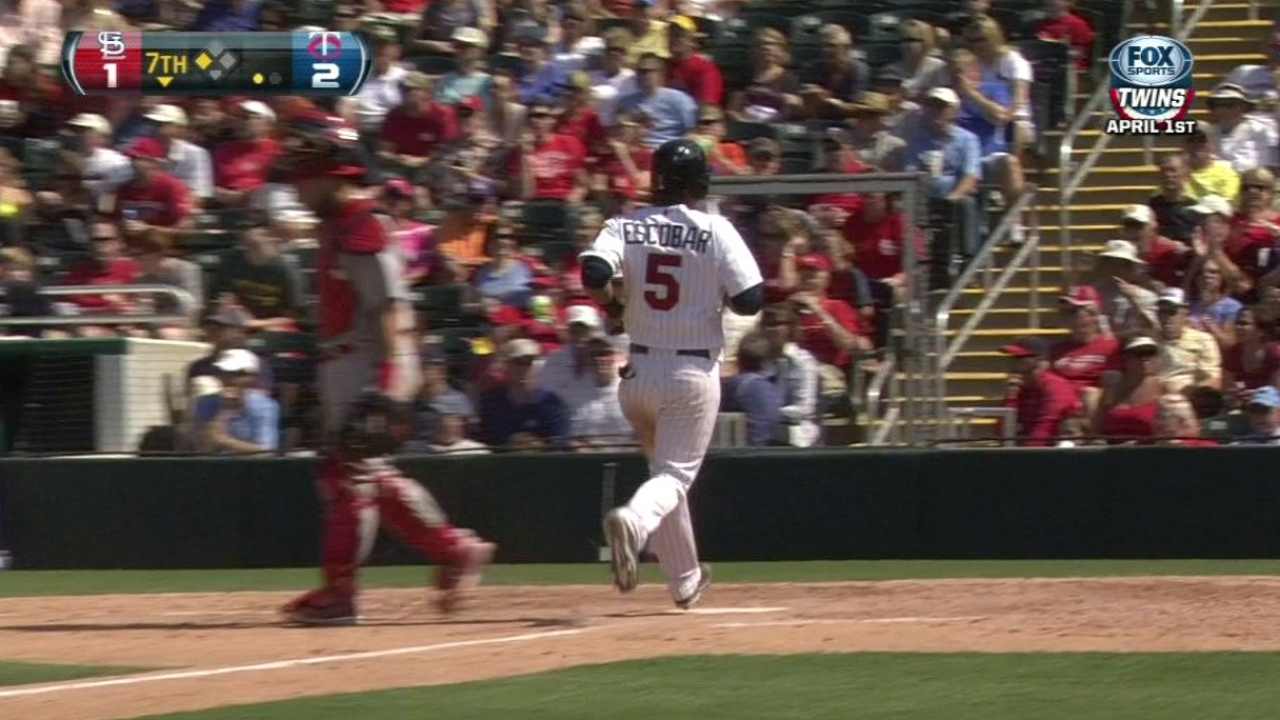 BALTIMORE -- Outfielder Darin Mastroianni remains bothered by a bruised left ankle and still isn't ready to play nine innings just yet.
Mastroianni, who injured his ankle on a foul tip in a March 25 Spring Training game, has appeared in two games entering Saturday's matchup with Baltimore, but has yet to make a start in the outfield. He said he reinjured his ankle trying to get loose Monday on Opening Day, but that it's getting better.
"I started my routine like I did last year to get ready to get in a game, but my ankle wasn't quite ready," Mastroianni said. "I woke up Tuesday in quite a bit of pain. Wednesday was pretty painful. But we tailored the program to use a bike. So the last four days it's been getting significantly better."
He said his goal is to be ready to start in a game against the Royals this week, but it remains more likely he'll make his first start against the Mets next weekend.
"It's a tough spot," Mastroianni said. "I want to get in there as soon as I can. We have a few guys who could use a day here or there, but I'm not ready to do that yet. But at the same time, there's still six months left, and I don't think anybody wants this to linger."
With Mastroianni unavailable to start, rookie Aaron Hicks has started the Twins' first five games in center field. He's struggled so far, entering Saturday's game against the Orioles with a .059 batting average (1-for-17), but Twins manager Ron Gardenhire said he's not worried about the slow start from the rookie.
"He's fine," Gardenhire said. "Nobody ever said this would be easy. I wish people would step back. I know there's already been a lot of talk about him already, which is silly. We've faced two of the best teams in baseball already in Detroit and Baltimore, and some of the best pitching in baseball. So he's not only getting his feet wet, he's facing some of the best pitching here, so we have to give him some slack."
Rhett Bollinger is a reporter for MLB.com. Read his blog, Bollinger Beat, and follow him on Twitter @RhettBollinger This story was not subject to the approval of Major League Baseball or its clubs.