Gardy hoping day off gets Hicks on track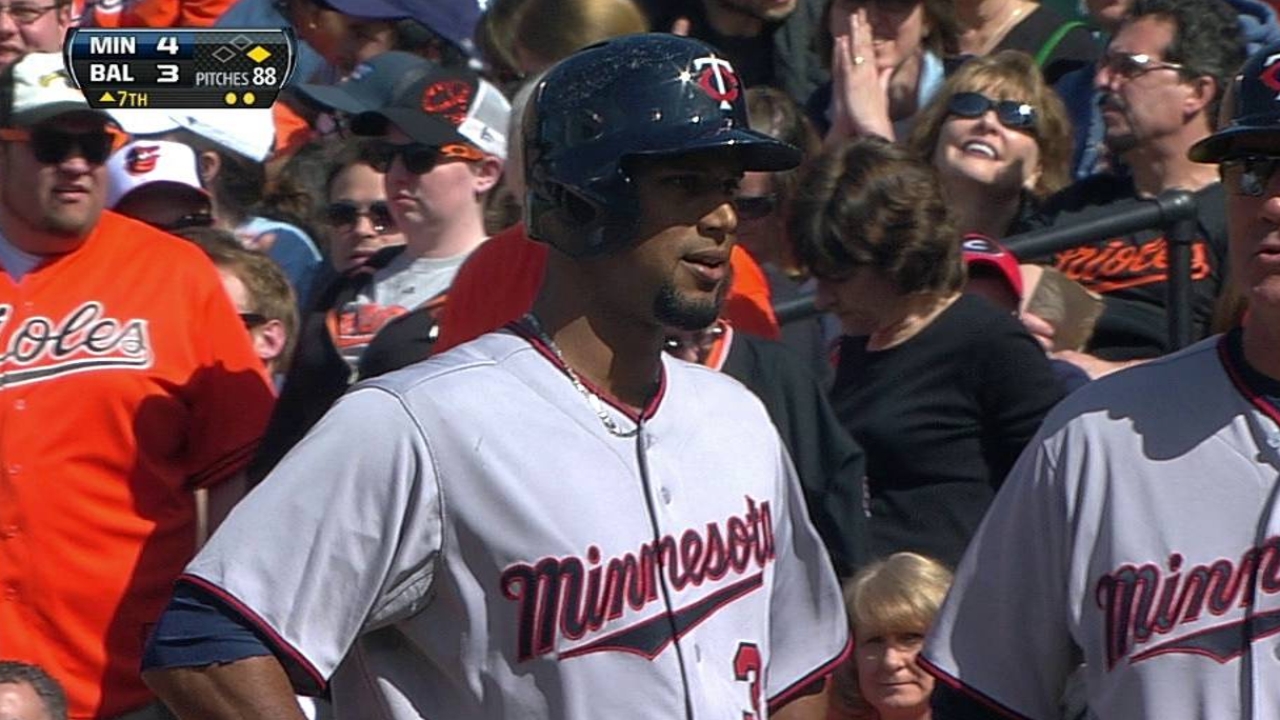 KANSAS CITY -- After getting a chance to sit and watch on Tuesday, Twins center fielder Aaron Hicks was back in the lineup on Wednesday against the Royals for the finale of the road trip.
Hicks, who batted in the leadoff spot, started the night hitting .067 with two hits in 30 at-bats. Manager Ron Gardenhire was hopeful that the break for Hicks would pay dividends.
"It was a chance to freshen his mind, relax a little bit," Gardenhire said. "We'll see how it goes. He has faced a lot of really good pitching here, and I'm sure he has put a little pressure on himself. He did a little extra work [Tuesday] on the field. Now, it's just getting back out there and getting a good pitch to hit. He'll be fine. This kid is a very talented young man."
Robert Falkoff is a contributor to MLB.com. This story was not subject to the approval of Major League Baseball or its clubs.