Twins grounds crew clears snow in impressive time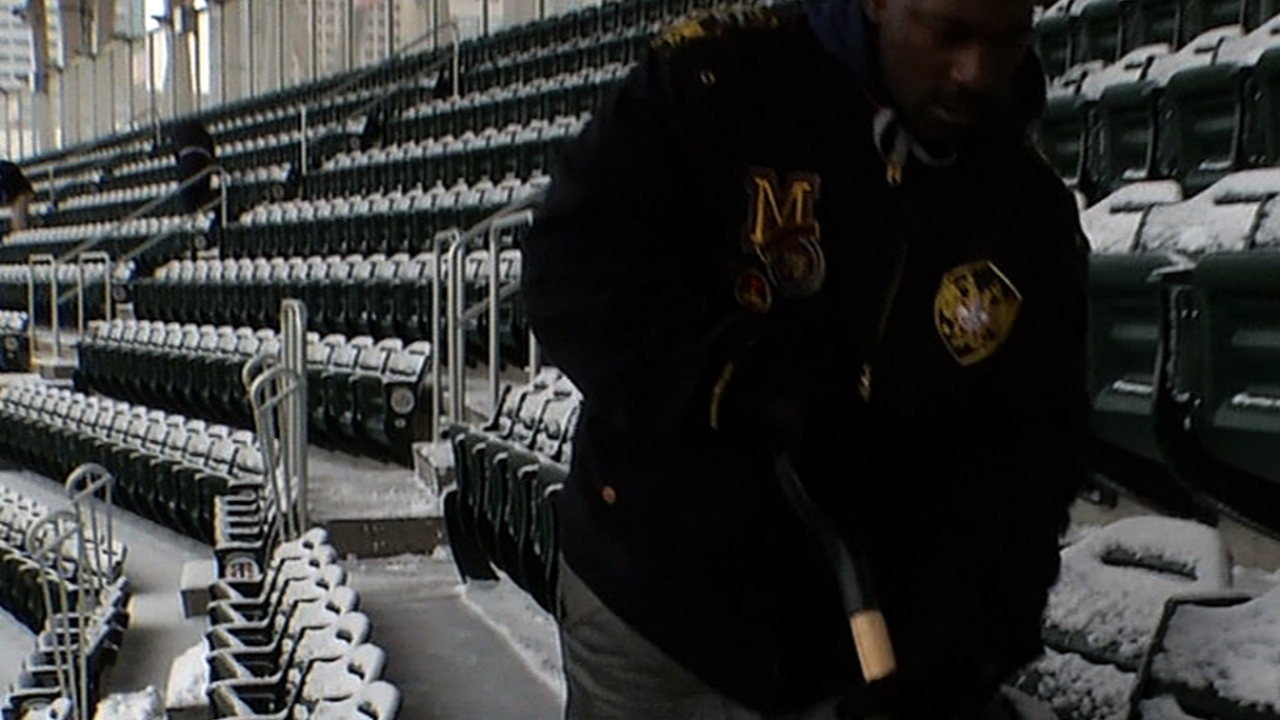 MINNEAPOLIS -- With snowfall in the Twin Cities over the last three days, the Twins' grounds crew was hard at work this week to get ready for Friday night's game against the Mets.
Twins head groundskeeper Larry DiVito said his crew spent the last two days clearing the field of snow, especially in the warning track because it's the only area of the field that isn't heated.
"We were fortunate last night it just drizzled and there was only a little bit of snow overnight after we cleared the outfield," DiVito said. "So today is a pretty good day for us overall."
DiVito added that most of the snow was melted by the heaters under the playing field. The heaters work in five different zones -- left field, center field, right field, the infield and foul ground -- with the infield set to 64 degrees and the outfield set to 70 degrees.
"The biggest thing we did this week was preparing like it was two days of rain," DiVito said. "We got all the infield and mound prepped on Tuesday and Wednesday so that going into Wednesday night it was game ready. So when we came in today all I we had to worry about was getting rid of excess water on the tarp, clearing snow off the warning track and mowing."
Twins manager Ron Gardenhire said he was impressed with the grounds crew's effort, as the game was able to be played despite a game-time temperature near freezing.
"We're lucky we're even able to play with all the weather that has come down on it," Gardenhire said. "So you tip your hat to the grounds crew. When they built it, they built it right."
Rhett Bollinger is a reporter for MLB.com. Read his blog, Bollinger Beat, and follow him on Twitter @RhettBollinger. This story was not subject to the approval of Major League Baseball or its clubs.