Twins option Hendriks to make room for Diamond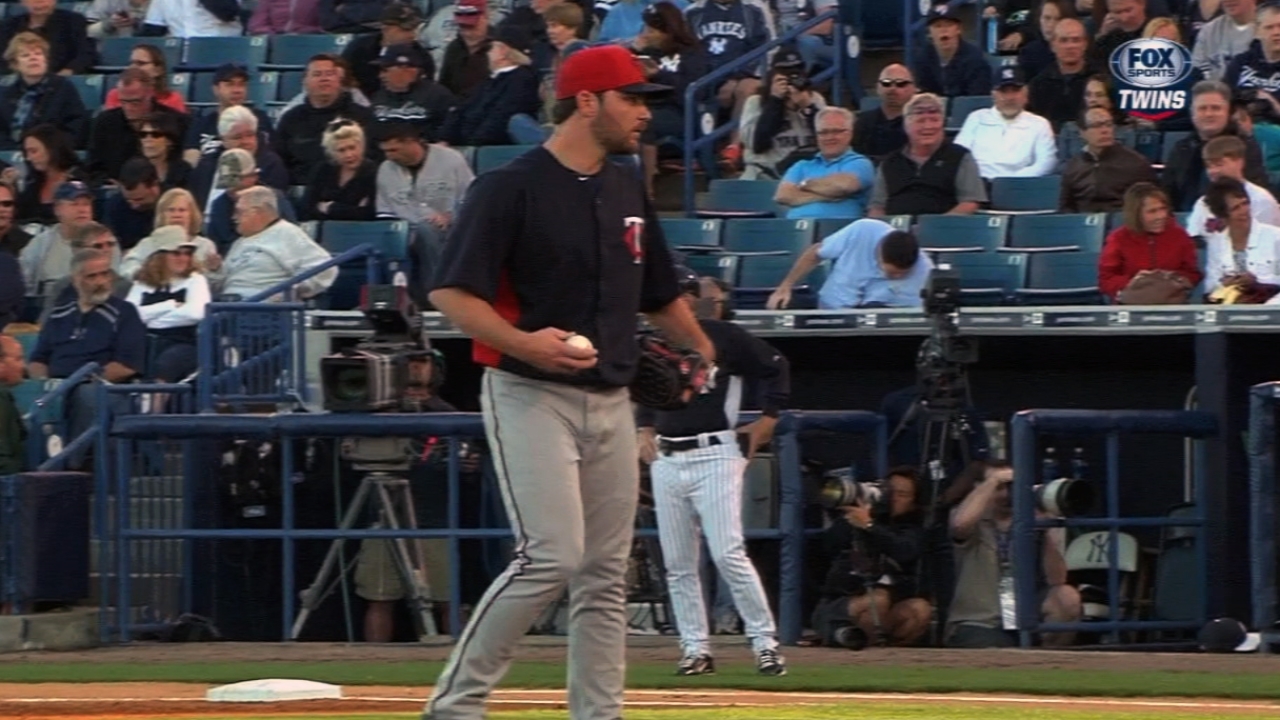 MINNEAPOLIS -- The Twins officially activated left-hander Scott Diamond from the 15-day disabled list before his start against the Mets on Saturday, and they optioned right-hander Liam Hendriks to Triple-A Rochester to make room for him on the roster.
The Twins decided to option Hendriks instead of left-hander Pedro Hernandez, who gave up one run on four hits over 4 1/3 innings in long relief Friday. Hernandez, who left the game with a left calf strain, is expected to join the rotation.
"Hernandez came in today, and he's fine," Twins manager Ron Gardenhire said. "He should be ready to pitch in four or five days. They're thinking it's a cramp or a slight strain but nothing bad. All the belief is that he's fine, and he's throwing the ball fine, so that made our decision."
Gardenhire said he was still working to sort out the rotation for the club's coming series against the Angels, as Hendriks was slated to start Tuesday. Gardenhire said it was possible right-hander Vance Worley could start Tuesday on short rest, with Hernandez getting the start Wednesday.
"We're kind of ad-libbing here on how we're going to run all these things there," Gardenhire said. "Worley threw just 57 pitches last night, so there's a chance he could even come back Tuesday."
Hendriks made two starts this season, posting a 4.66 ERA with five strikeouts and one walk in 9 2/3 innings. He fared well in his last outing, giving up a run against the Royals, but he lasted just five innings.
"He has to make better use of his pitches and go deep into games," Gardenhire said. "The last outing was better, where he moved the ball in and used his breaking ball to keep hitters off-balance. He just has to start doing that from inning one. So he'll have to go down to Triple-A and work on that."
Rhett Bollinger is a reporter for MLB.com. Read his blog, Bollinger Beat, and follow him on Twitter @RhettBollinger. This story was not subject to the approval of Major League Baseball or its clubs.