Dozier up, Hicks down in Twins lineup shuffle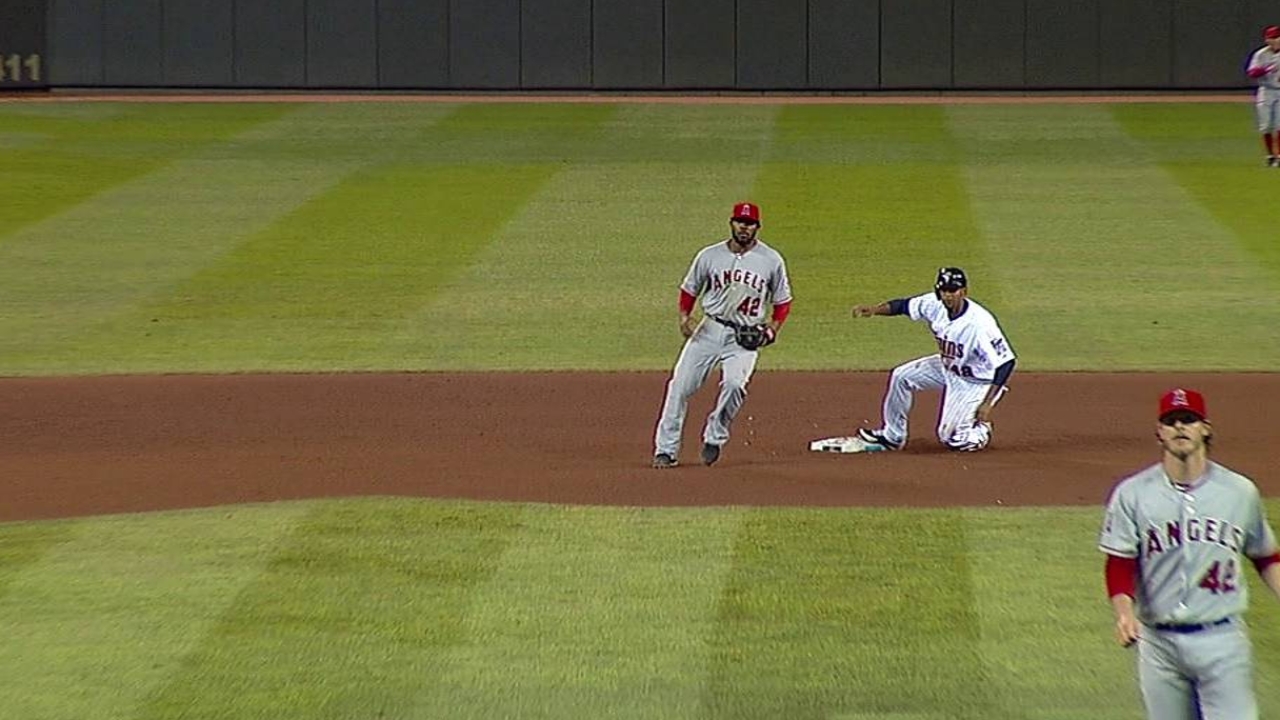 MINNEAPOLIS -- With Aaron Hicks still trying to work his way out of an early-season slump, Brian Dozier was scheduled to serve as leadoff hitter for a second straight night against the Angels on Wednesday, but the game ended up being postponed.
Twins manager Ron Gardenhire won't say the move is permanent, as he's just trying to take some pressure off Hicks, who was slated to bat eighth for a second straight game before it was called.
"Our preference is to have Hicks be our leadoff man and go from there," Gardenhire said. "But we moved him down to allow him to have some quality at-bats and not think too much and swing."
Dozier, who served as a leadoff hitter plenty of times during his time in the Minors, said he's open to the role and understands the importance of seeing pitches and getting on base. He saw 10 pitches in his first at-bat on Tuesday, and ended up going 2-for-4 with two RBIs and a walk.
"That's the biggest thing for a leadoff guy," Dozier said. "You obviously sometimes want to drive the ball and put up some numbers, but you want to get on base, especially for the guys behind me."
Hicks, who is hitting .044 (2-for-45), also said he's starting to feel better at the plate, and has drawn three walks in his last five plate appearances, including two on Tuesday.
"It's important to be comfortable and be relaxed and I feel like the last few games I've had some good at-bats," Hicks said. "That's what I have to do."
Rhett Bollinger is a reporter for MLB.com. Read his blog, Bollinger Beat, and follow him on Twitter @RhettBollinger. This story was not subject to the approval of Major League Baseball or its clubs.