Dozier impresses since taking over as leadoff hitter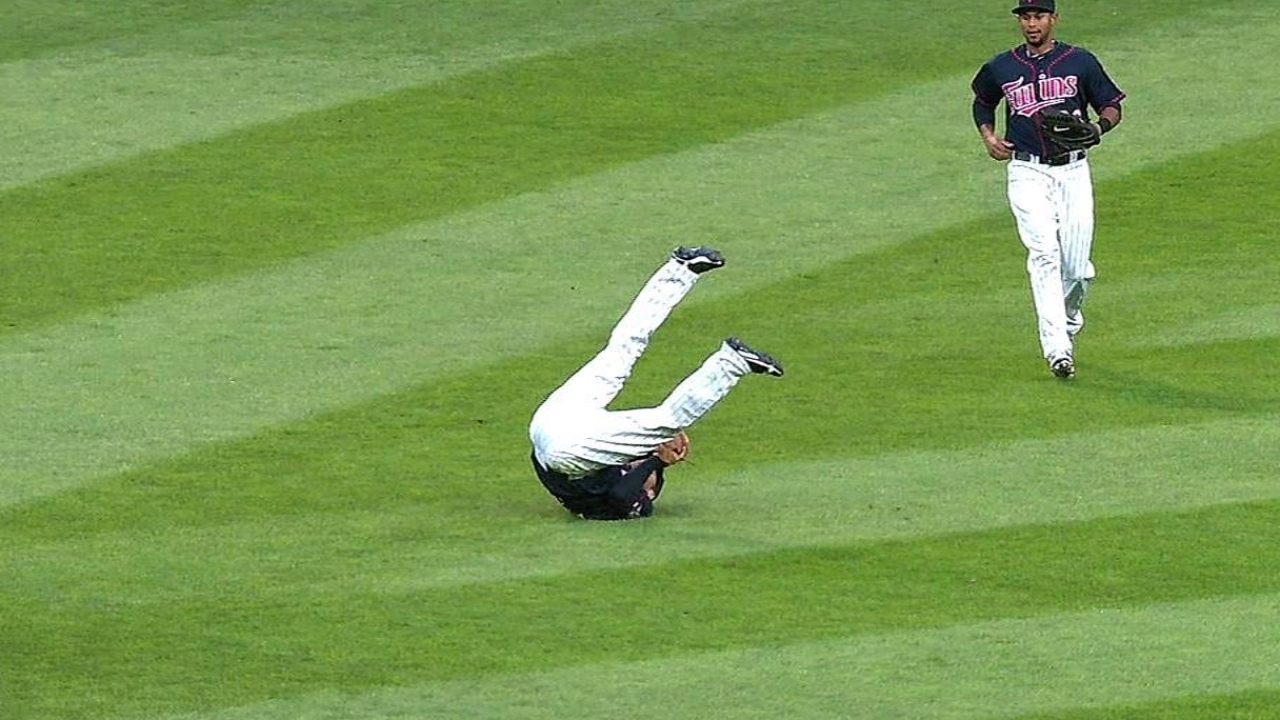 MINNEAPOLIS -- Second baseman Brian Dozier has fared well in his short stint since taking over as the club's leadoff hitter, and it's impressed Twins manager Ron Gardenhire.
After hitting .152 with a .237 on-base percentage in 10 games batting eighth, Dozier has hit .389 with a .450 on-base percentage in four games since taking over for rookie Aaron Hicks as leadoff hitter.
"I don't worry about him leading off," Gardenhire said. "He's going to go up there and give you effort. He learned a lot last year. He took some lumps and I'm sure he'll take some this year, but he doesn't have any fear."
Gardenhire has also liked the way Dozier has adjusted to moving to second base after playing mostly shortstop in the Minors. He's made just one error this season and has showed good range, especially on balls hit to his left.
"He likes playing second base and you can sense that," Gardenhire said. "He's moving really well over there. He's confident over there. He's playing decent baseball for us."
Rhett Bollinger is a reporter for MLB.com. Read his blog, Bollinger Beat, and follow him on Twitter @RhettBollinger. This story was not subject to the approval of Major League Baseball or its clubs.