Escobar showing major value off bench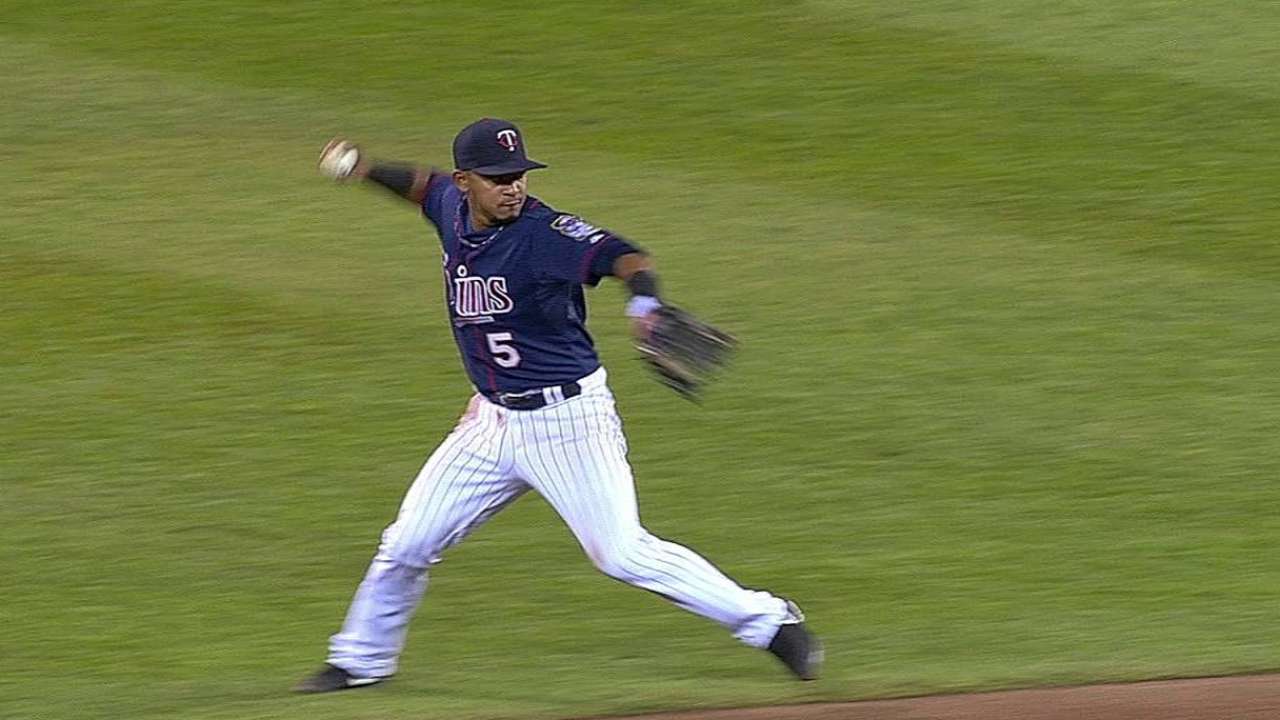 MINNEAPOLIS -- Utility infielder Eduardo Escobar is off to a blistering start offensively so far this season, but has started just five of Minnesota's first 19 games.
Escobar, who was acquired in the trade that sent Francisco Liriano to the White Sox before last year's Trade Deadline, is hitting .480 (12-for-25) with a homer, a triple and a double in 13 games.
Twins manager Ron Gardenhire jokingly took credit for Escobar's impressive start, as he said he's played him at the right times.
"I think I have him hitting .400 right now so I'm doing a good job," Gardenhire said with a laugh. "In spot duty, he's hitting .450 or something like that, so I'm managing the heck out of him."
But Gardenhire added that Escobar will get more playing time moving forward, but it's been tough to fit him in because he likes the middle infield combination of Pedro Florimon at shortstop and Brian Dozier at second base.
"I like him on the bench, but I also like him when he's out there playing too," Gardenhire said. "When he's out there, he produces. But we're going to use everybody. We've just had a lot of rainouts and snowouts and everything. But he's very valuable off the bench because he can play multiple positions."
Rhett Bollinger is a reporter for MLB.com. Read his blog, Bollinger Beat, and follow him on Twitter @RhettBollinger. This story was not subject to the approval of Major League Baseball or its clubs.