Starters' ability to battle keys Twins' success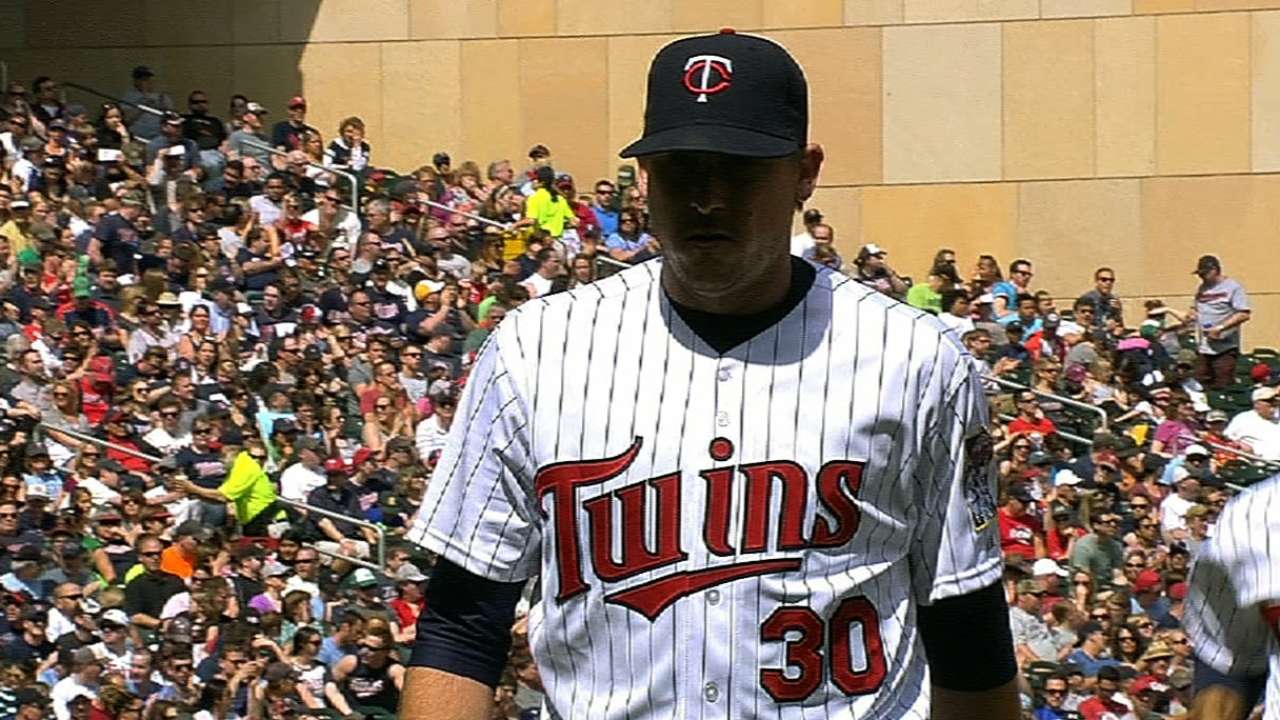 DETROIT -- A year ago, the Twins didn't pick up their 11th win until May 16, stumbling to a 10-26 start.
They arrived in Detroit on Monday with an 11-10 record, having won two consecutive games against the Rangers to split their weekend series. What's been the difference? Pitching has been one key.
The Twins have a 3.73 ERA, good for sixth in the American League. Last season, they ranked 13th in the AL with a 4.77 ERA. Manager Ron Gardenhire cited his starters' ability to battle through things as a big reason for the improvement.
"Just how they hang in there," he said. "[Vance] Worley's had a couple starts where he didn't look like he had a whole heck of a lot, but he made it through five innings just by battling, and a couple other guys have been able to do the same thing. Even without their best stuff, they've gone out there and competed, and at least got us into the second half of the game.
"Last year, a lot of those games ended up in the third inning, and we went into the bullpen. That's the impressive part. These guys know how to pitch enough to get us deeper in the game, even when they haven't had their best stuff."
The series against Texas helped Gardenhire cement that belief -- starters allowed only five of the Rangers' eight runs in four games -- but the Tigers will be another tough test.
"We'll get another strong signal right here. But yes, we pitched well against Texas, a team that can really hit the baseball," Gardenhire said. "The weather wasn't cold, so we know it was that our pitching was good.
"We're going to get another big test here in Detroit with another lineup that can absolutely abuse you, baseball-wise, with offense, and we're going to have to do the same thing. [Texas] was definitely one of those moments where you sit back and say, 'How are we going to handle this lineup?' We did very well."
Chris Vannini is a contributor to MLB.com. This story was not subject to the approval of Major League Baseball or its clubs.