Ramirez starts at former home as Hicks rests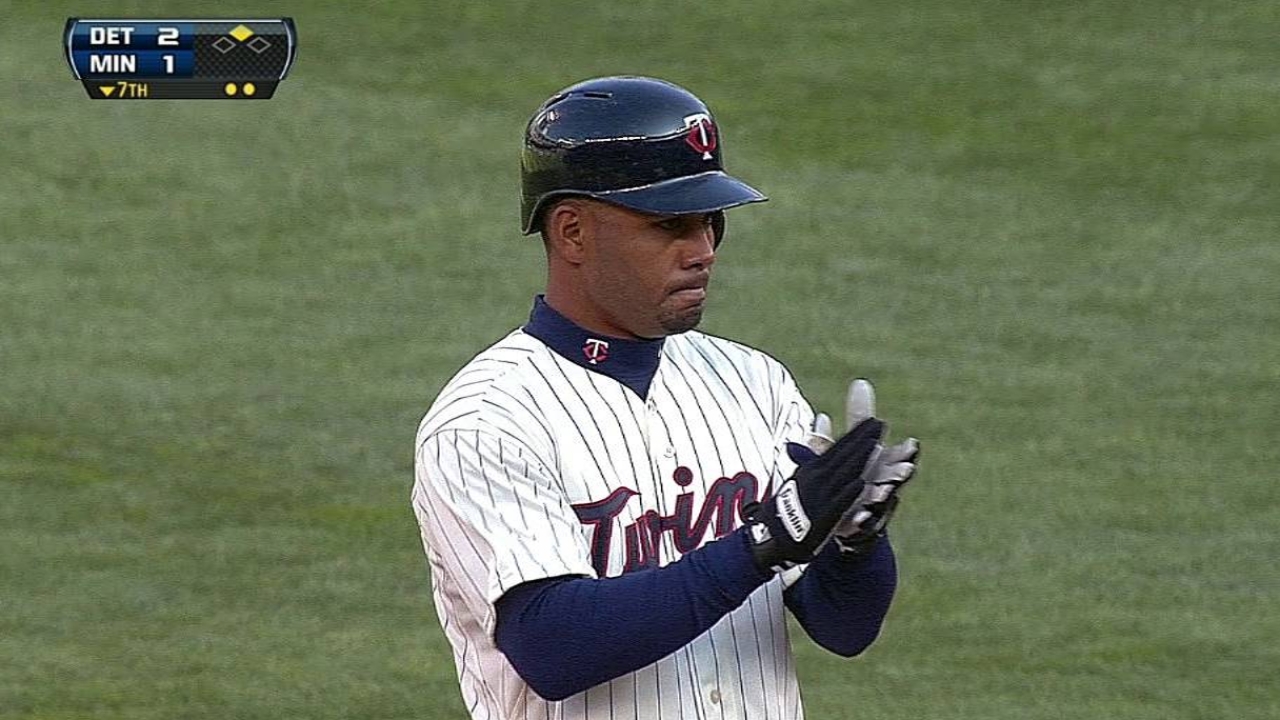 DETROIT -- Wilkin Ramirez's first game at Comerica Park was quite a memory.
As a rookie with the Tigers in 2009, Ramirez homered into the shrubs in left-center field, recording his first Major League hit in his first Major League game.
Ramirez started in center field Tuesday for his first game at Comerica Park as a visitor. He played 13 games for the Tigers in 2009 before Detroit traded him in July '10 to the Braves. He signed with the Twins in November '11 and made the big league club out of Spring Training this year.
As he returns to Detroit, he has fond memories of his short time with the Tigers -- and his only Major League home run.
"I look out there in center field and see that big water [fountain] where I hit my first home run. It's very cool to remind myself," Ramirez said before Tuesday's game. "It's exciting to see some of the players I played with and be back on the field."
Ramirez replaced Aaron Hicks in center field. Manager Ron Gardenhire wants Ramirez to get more work in center field as the backup, and considering Hicks went 0-for-3 with three strikeouts on Opening Day against Tuesday's starter, Justin Verlander, it seemed like a good time to put Ramirez in.
"If you're going to give him a breather, this might be the guy to give him a breather against," Gardenhire said of Hicks. "Ramirez needs to play some center field since he is my backup center fielder. This gives him some opportunities to get some at-bats and maybe give Hicks a breather here. He wasn't very successful the last time he faced Verlander.
"He faced him three times and struck out three times. That's not successful. Let him step back and watch a game, and let Ramirez get some whacks."
Chris Vannini is a contributor to MLB.com. This story was not subject to the approval of Major League Baseball or its clubs.