After playing 23 straight, Mauer gets day off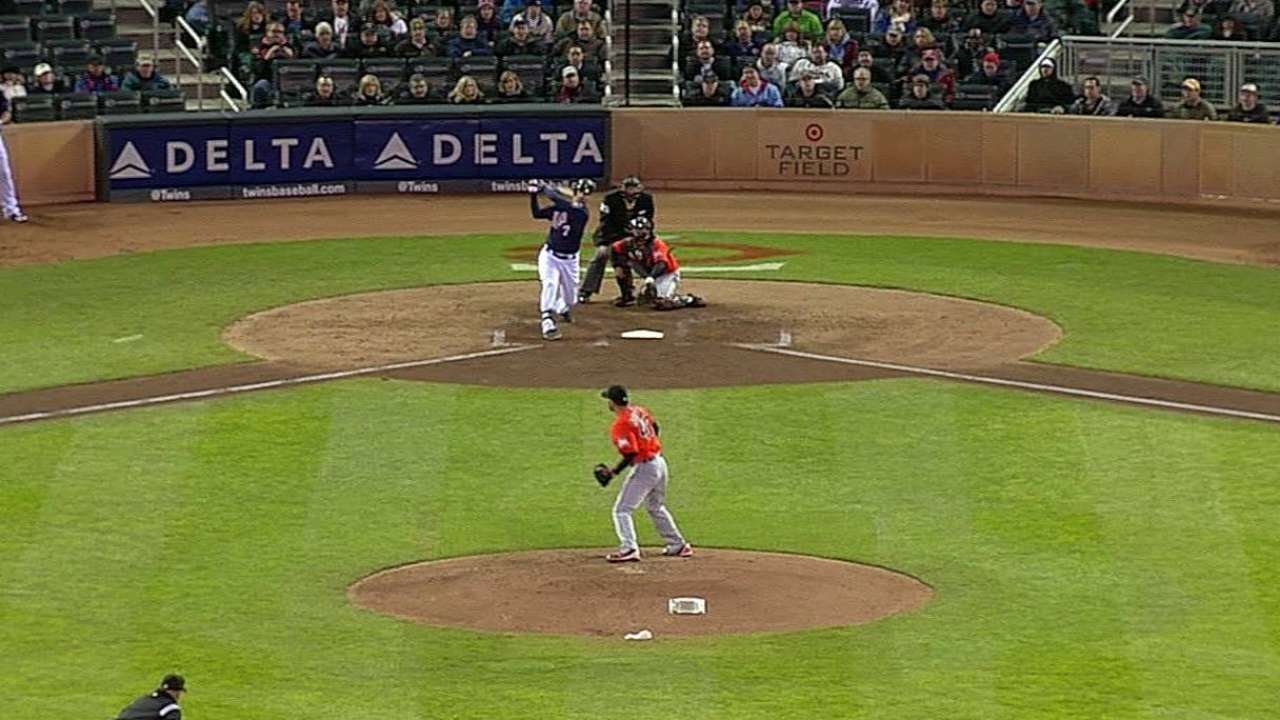 DETROIT -- As expected, Joe Mauer was not in Wednesday's starting lineup against the Tigers, with Ryan Doumit is catching in his place.
Before Tuesday's game, manager Ron Gardenhire said he was hoping to give Mauer Wednesday off, with Thursday also being an off-day. Mauer had played in all of the first 23 games this year, has taken a number of foul tips off his body and is in the midst of a 3-for-34 slump.
Gardenhire wasn't 100 percent sure on Tuesday that Doumit would be ready to go, saying he was dealing with some sort of illness. But Doumit pinch-hit in the ninth inning of Tuesday's game and was batting fifth om Wednesday.
"Yeah, he's doing fine," Gardenhire said before Wednesday's game. "He was ready to go yesterday and did his thing. He's doing good. He's catching. We'll see how him and [Scott] Diamond work together."
Doumit is hitting .194 on the season, and he's 3-for-21 with three walks in six games as the catcher. He has caught two of Diamond's three starts this year.
Chris Vannini is a contributor to MLB.com. This story was not subject to the approval of Major League Baseball or its clubs.