Willingham sits for series opener against Tribe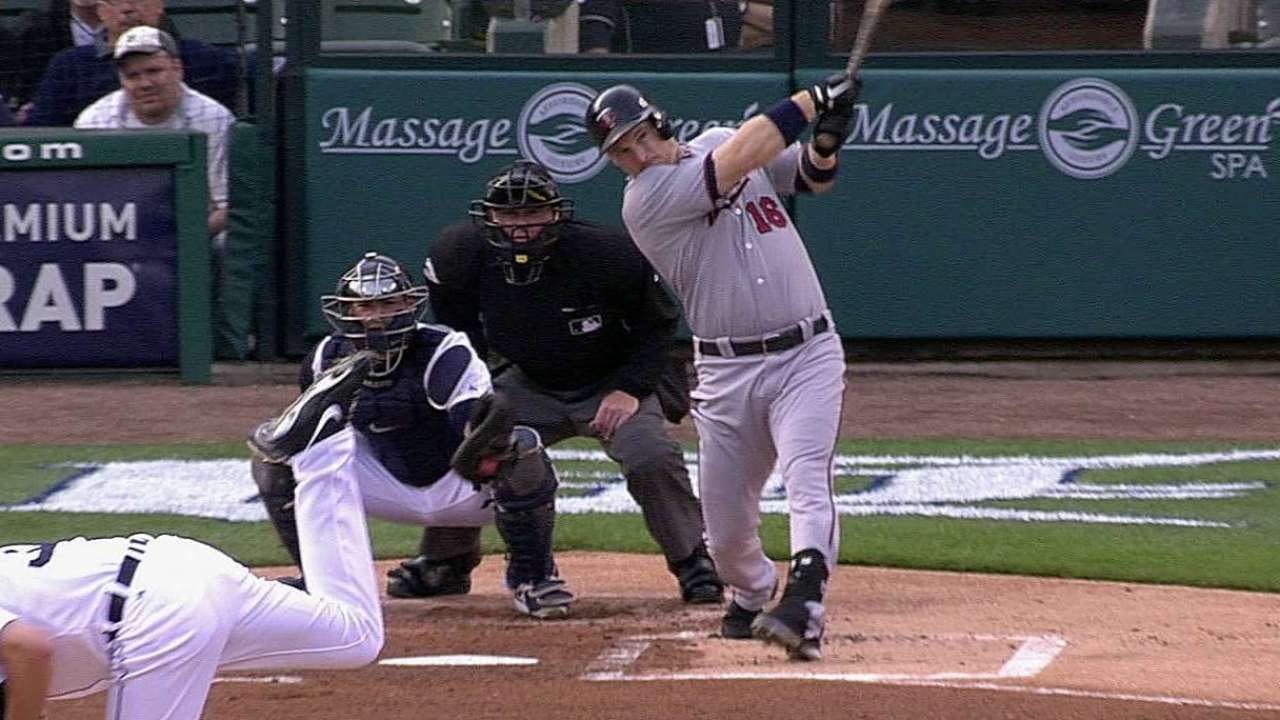 CLEVELAND -- Josh Willingham was held out of the lineup against the Indians on Friday, as Twins manager Ron Gardenhire cited Willingham's struggles against right-hander Justin Masterson as the reason for being on the bench.
Willingham, who is 2-for-12 with six strikeouts in his career against Masterson, has also been dealing with some minor knee soreness stemming from an awkward slide on Saturday. He served as designated hitter in all three games against the Tigers this week as a result.
With Willingham on the bench, Ryan Doumit made the start at designated hitter. It marked Doumit's first start at DH since April 16.
"Lefties do better against this guy and it gives me a chance to give Josh a couple days off in a row," Gardenhire said. "He's been playing an awful lot. It also gives Doumit a chance tonight and he'll catch tomorrow. So, it's a matchup thing."
Rhett Bollinger is a reporter for MLB.com. Read his blog, Bollinger Beat, and follow him on Twitter @RhettBollinger. This story was not subject to the approval of Major League Baseball or its clubs.