Gardenhire wants Twins to be aggressive on bases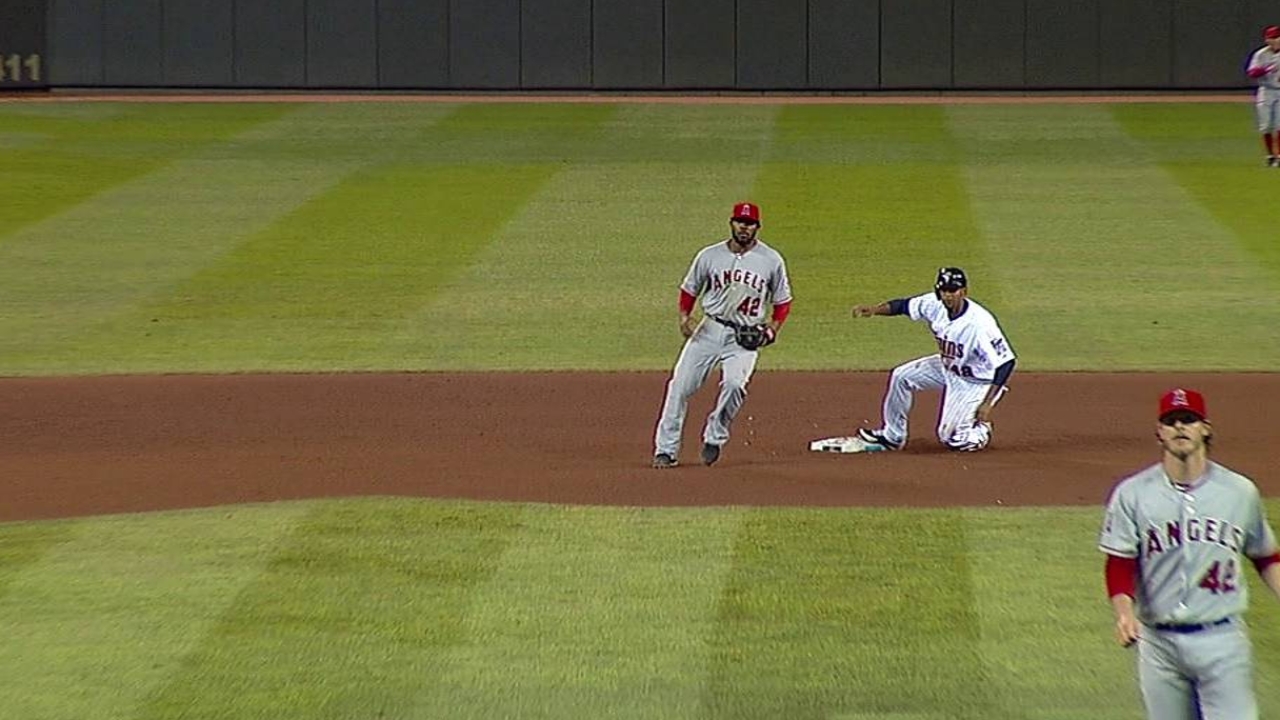 CLEVELAND -- The Twins were one of the most aggressive teams on the basepaths last year, finishing fourth in the Majors in stolen bases, but that hasn't exactly been the case this year.
The Twins entered Saturday's game against the Indians with 12 stolen bases, which ranks 21st in the Majors and tied for third-to-last in the American League. And Twins manager Ron Gardenhire said he'd like to see that total improve as the season goes along.
"I'm looking for it," Gardenhire said. "I like when you get to second and then you try to steal third. But we've been comfortable once we get to second, and we need more opportunities to steal third when the pitcher is not paying attention. So hopefully we can get that going. Running is important."
Gardenhire pointed to his players in the middle of the diamond -- shortstop Pedro Florimon, second baseman Brian Dozier and center fielder Aaron Hicks -- as guys who can help the club improve its stolen base total.
"Those are our best guys," Gardenhire said. "Dozier is aggressive, Flori is always looking, and I think Hicks -- as he gets going offensively -- will get going a lot more. I think those are the guys who can do some damage."
Rhett Bollinger is a reporter for MLB.com. Read his blog, Bollinger Beat, and follow him on Twitter @RhettBollinger. This story was not subject to the approval of Major League Baseball or its clubs.