Diamond excited to make his Fenway debut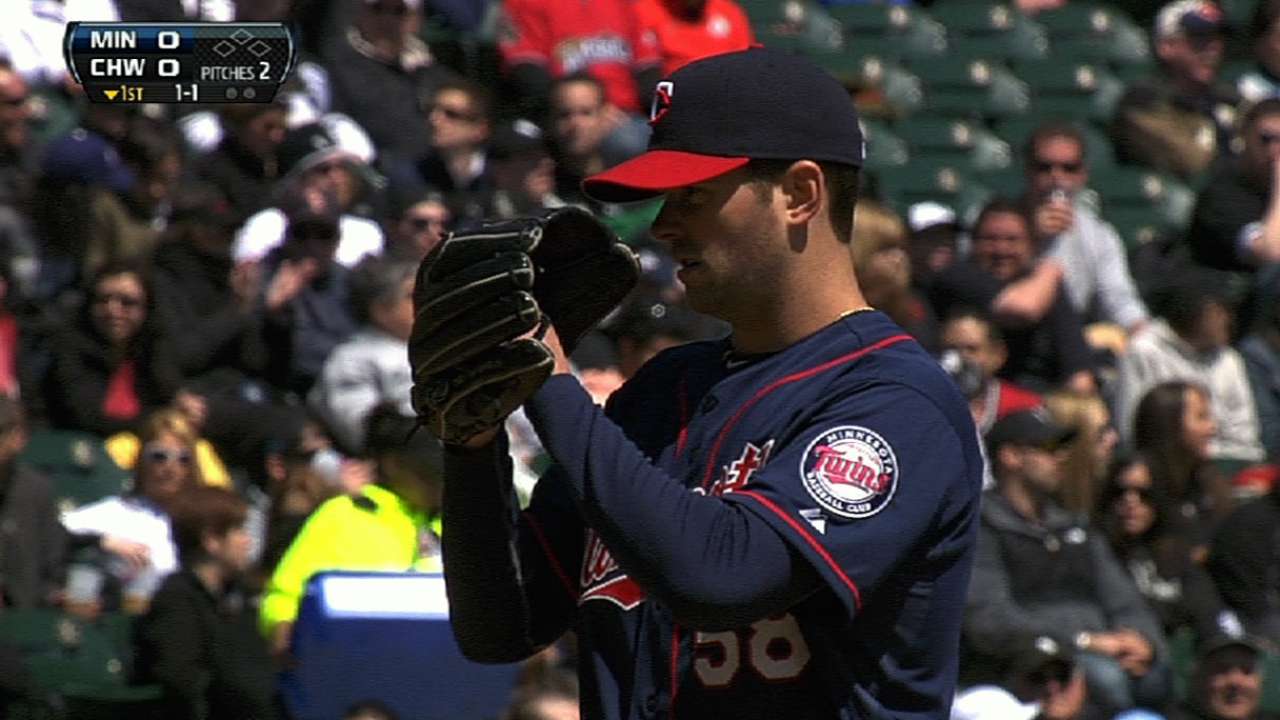 BOSTON -- With 38 career big league starts under his belt, Scott Diamond has started at 12 different parks but has yet to pitch at Fenway Park. But that'll change Tuesday night, as he's slated to take the mound against the Red Sox.
Diamond said he's excited for that opportunity given the history associated with the ballpark and was disappointed he didn't get that chance last year, when the Twins took three out of four there and he was the odd man out, having started the day before the series.
"I think it's going to be a pretty cool atmosphere," Diamond said. "Just pitching here at night, I'm not sure how that's going to be. I have memories of our series here last year and it was a pretty good one. I remember watching Cole [De Vries] and Sam [Deduno] pitch here last year and I missed out. So I'm pretty eager to get out there."
Diamond, who had surgery to remove a bone chip from his left elbow in December, said he's feeling better and better each time out. He's tossed three straight quality starts since struggling in his first start on April 13 against the Mets and has a 3.97 ERA with 13 strikeouts and three walks in 22 2/3 innings.
"Physically, I definitely feel like everything is starting to come around," Diamond said. "Even today just throwing, I felt like my mechanics were really in sync. And the big thing now is when something is out of sync, I'm able to make a quick adjustment off it."
Rhett Bollinger is a reporter for MLB.com. Read his blog, Bollinger Beat, and follow him on Twitter @RhettBollinger. This story was not subject to the approval of Major League Baseball or its clubs.