Ex-Boston prospect Pressly makes it to Fenway
Twins' Rule 5 Draft pick catches up with former Minors teammates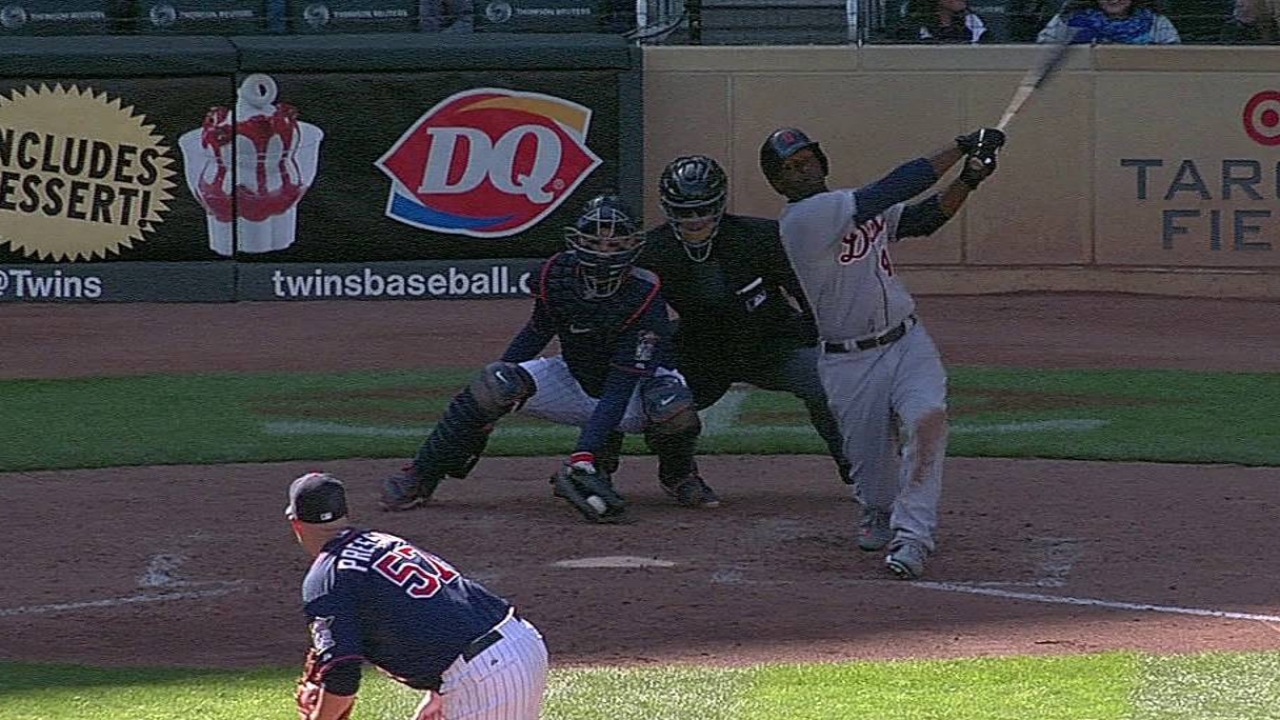 BOSTON -- When Ryan Pressly was a prospect in Boston's organization, he always pictured himself taking the mound for the Red Sox at Fenway Park someday.
It wasn't to be, however, as Pressly departed the organization this offseason when he was selected by the Twins in December's Rule 5 Draft.
But Pressly made it to Fenway Park after all, as he found himself in the visitors' clubhouse before Monday's opener of a four-game series against the Red Sox.
"I've been waiting a long time to play here," Pressly said. "Ever since I got signed by the Red Sox, I've always wanted to play at Fenway. And now I'm getting that opportunity. But I never thought I'd be a guest here. But I'm here now and that's all that matters."
Pressly, 24, said it's strange being on the visitors' side, but added he was excited to see his former Minor League teammates such as Will Middlebrooks and Alex Wilson.
He's off to an impressive start -- he has a 2.31 ERA with eight strikeouts in 11 2/3 innings despite making the jump from Double-A -- and said he's happy with the way things have turned out.
"It's gone really well," said Pressly, who must remain on the active roster all season or be offered back to the Red Sox. "I'm just taking it day by day. I'm still learning everything and putting all my trust in Joe [Mauer] and [Ryan] Doumit. I'm just having fun."
Rhett Bollinger is a reporter for MLB.com. Read his blog, Bollinger Beat, and follow him on Twitter @RhettBollinger. This story was not subject to the approval of Major League Baseball or its clubs.