Twins give reason for potential basestealers to stay put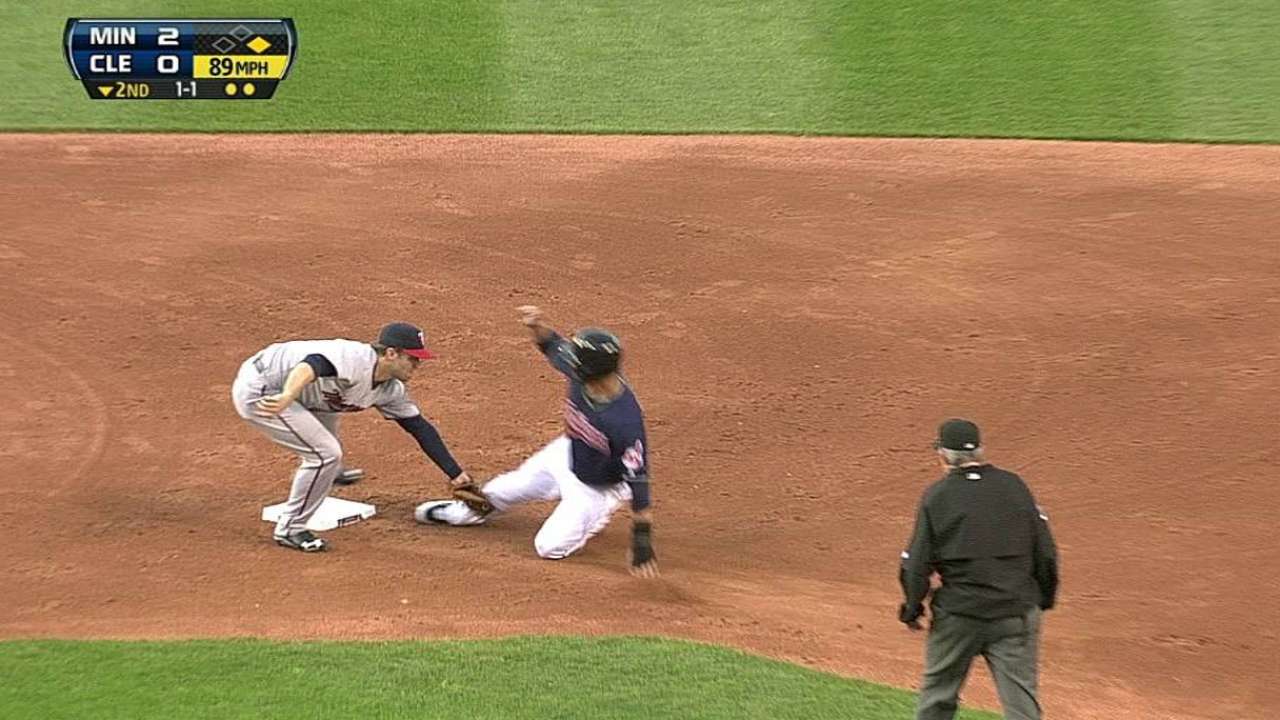 BOSTON -- The Twins were one of the worst teams in baseball at controlling the run game last year, but they have improved in that area this season.
The Twins ranked third-to-last in the Majors last year with an 18 percent caught-stealing rate, but this year they rank tied for first in the big leagues by throwing out 56 percent of attempting basestealers.
"It's been better," Twins general manager Terry Ryan said. "I don't think there's any doubt."
Twins manager Ron Gardenhire said he's happy with the results so far, as it was a major point of emphasis in Spring Training. He says he likes to see his pitchers use a slide-step to get the ball quicker to home plate with a runner on base.
"It's one of the things we preached in Spring Training," Gardenhire said. "Last year, we couldn't hold runners. And it was giving extra bases and leading to one run here and one run there in close games. And that's just not acceptable."
Catcher Joe Mauer has seen a major improvement, as he threw out a career-worst 14 percent (9-for-65) of attempting basestealers last year, but he leads the Majors by throwing out 60 percent (6-for-10) this year. Ryan Doumit has also thrown out three of six this year after throwing out just eight of 39 last year (21 percent).
"You have to give the catcher a chance," Gardenhire said. "When Joe gets a chance, he throws them out. Same with Doumit."
Rhett Bollinger is a reporter for MLB.com. Read his blog, Bollinger Beat, and follow him on Twitter @RhettBollinger. This story was not subject to the approval of Major League Baseball or its clubs.