After lending relief, Swarzak unavailable for Twins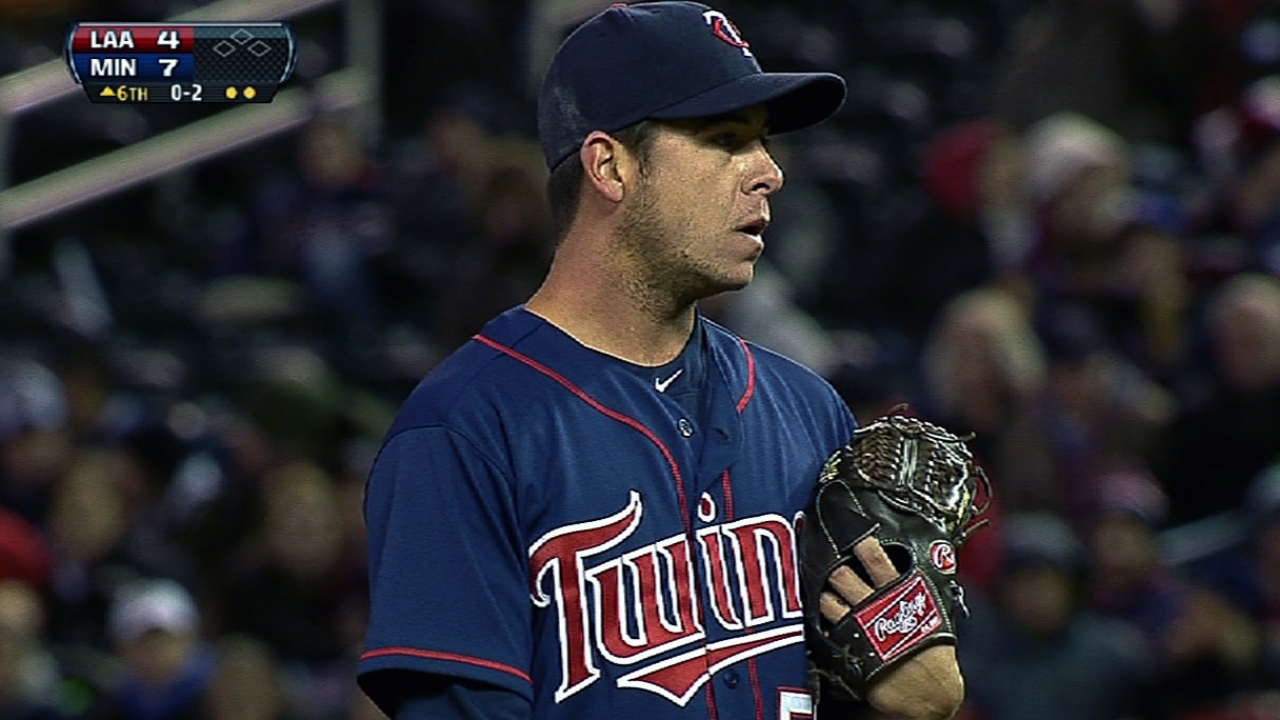 BOSTON -- Reliever Anthony Swarzak turned in another strong effort Monday night against the Red Sox, throwing three scoreless innings, but he isn't available for Tuesday's game, Twins manager Ron Gardenhire said.
Swarzak was able to keep the Twins in the game, as he pitched the eighth, ninth and 10th innings in Minnesota's eventual 6-5 loss in 11.
"It was really important but the worst part about it is that he can't go three innings tonight -- he's going to have to sit out a day or two," Gardenhire said. "But those were huge innings last night. Any time you have one of those extra-inning affairs you need someone who can eat up those innings, and he came in last night with a tie game and threw the ball good and gave us a chance."
Swarzak who opened the season on the 15-day disabled list with broken ribs stemming from a horseplay incident in late January, has fared well in a long relief role this year. The right-hander has a 2.37 ERA with 15 strikeouts and three walks in 19 innings.
"I just want to contribute, no matter what situation I'm in," said Swarzak, who has a career 4.85 ERA in parts of four seasons with the Twins. "It's about consistency for me this year. It's been my nemesis in the past. So I'm working on staying even keel this year."
Swarzak said he enjoys his role as a multi-inning stopper -- he's gone more than one inning in all eight of his appearances -- and hopes to keep it going.
"I'm happy with where my season is heading and where I'm at right now," Swarzak said. "But as a whole group, we're better than what we've shown. We've lost a lot of close ballgames. I think we have the ability to win those types of ballgames, and we're going to in the near future."
Rhett Bollinger is a reporter for MLB.com. Read his blog, Bollinger Beat, and follow him on Twitter @RhettBollinger. This story was not subject to the approval of Major League Baseball or its clubs.