Carroll's numbers earn him start at leadoff, short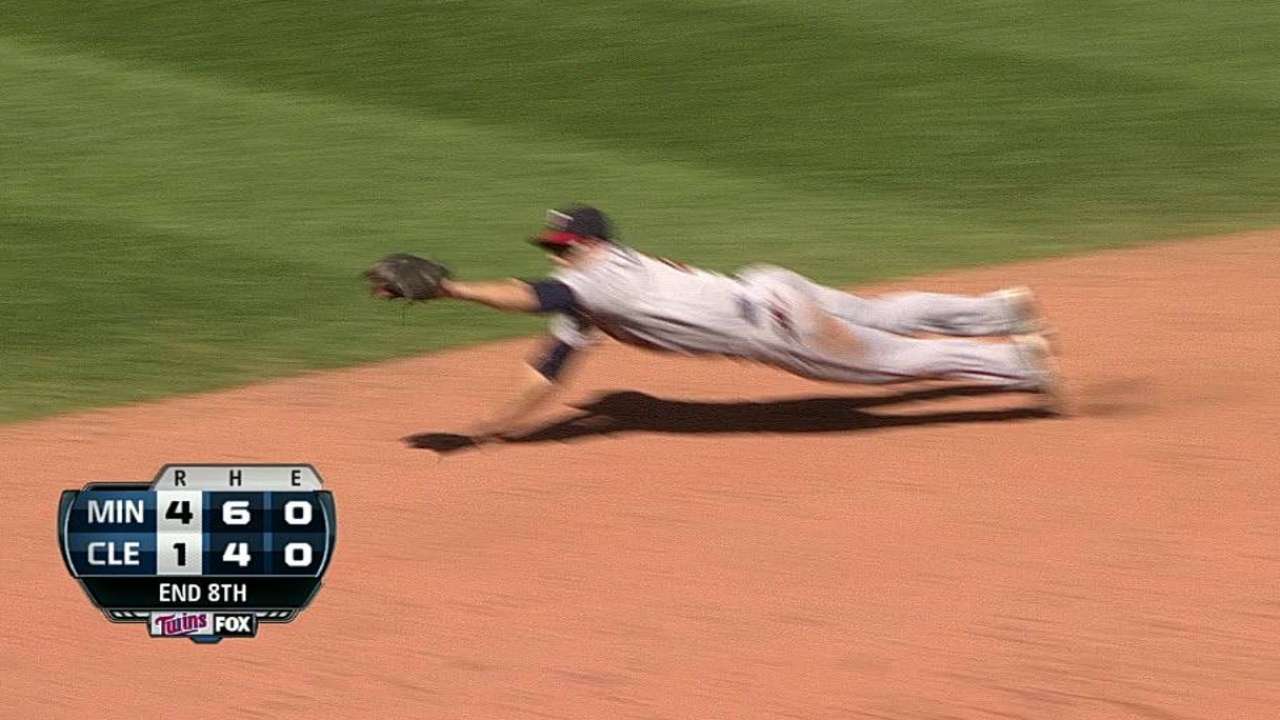 BOSTON -- With good numbers against Red Sox right-hander Ryan Dempster, Jamey Carroll made a rare start at shortstop on Tuesday and hit leadoff for the Twins.
Carroll, who enters Tuesday's game with a career .429 average (6-for-14) against Dempster, made his first start of the season at shortstop after making 64 starts there last year. It gave starting shortstop Pedro Florimon the day off and bumped second baseman Brian Dozier from the leadoff spot to the No. 9 spot in the order.
"He's got numbers," Twins manager Ron Gardenhire said. "We kind of worked it around and looked at a lot of different situations, but the bottom line is he has good numbers against the guy. He's been swinging good the last couple of times, and we'll see if he can continue to do that."
Carroll, 39, has played well in limited playing time with the Twins, hitting .321 with a .387 on-base percentage in 12 games. Gardenhire said he's continued to be impressed by the 12-year veteran, as he's playing well despite making just eight starts so far this season in the club's first 29 games.
"He's been doing it for a long time," Gardenhire said. "He has a short enough swing and stays in the zone for the most part. He's never easy if you've been through that role. But like I said, he's been doing it a long time and has that short swing so if anyone can do it, he can."
Rhett Bollinger is a reporter for MLB.com. Read his blog, Bollinger Beat, and follow him on Twitter @RhettBollinger. This story was not subject to the approval of Major League Baseball or its clubs.