After lecture by Gardenhire, Hicks in lineup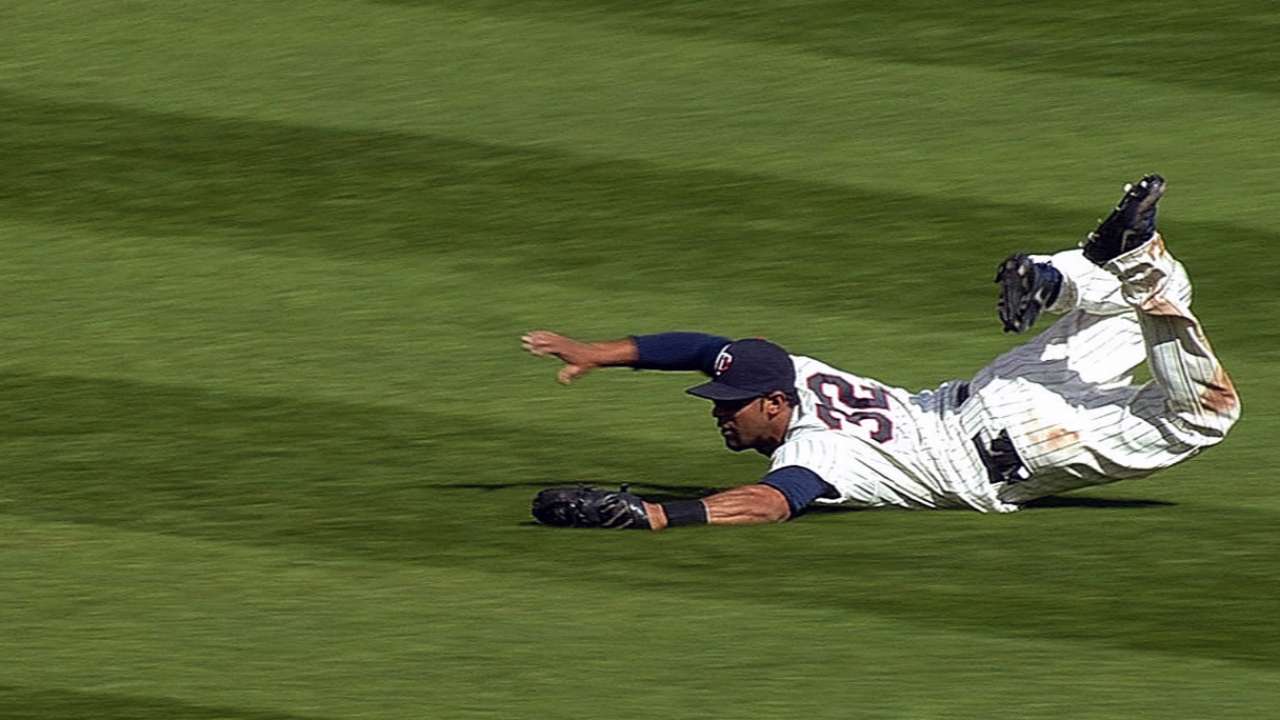 BOSTON -- A day after lecturing center fielder Aaron Hicks in the dugout at Fenway Park on Tuesday night, manager Ron Gardenhire had Hicks back in the lineup and in center field on Wednesday.
Gardenhire wasn't happy with Hicks casually flipping the ball back with his glove to second baseman Brian Dozier after catching a fly ball in the eighth inning of Minnesota's 6-1 win. However, Gardenhire said that after talking with Hicks, the rookie understood what he did wrong and both were able to move past what happened.
"I wanted him back out there playing," Gardenhire said. "He's fine. We have a belief around here there's a right way and a wrong way to play the game. And if I see something and I don't tell the player and I let it go, then I'm not doing my job."
Gardenhire was even able to joke about the play, as he believed it only became an issue because it was shown on the Twins' television broadcast.
"We had our moment," Gardenhire said. "It was a great moment. We were heroes on the Internet. That's great."
Hicks said that Gardenhire explained to him that the fly ball could've been ruled a hit if Dozier didn't catch the flip because the ball never left Hicks' glove.
"You have to be serious," Hicks said. "I was just out there catching the ball and thought it was just a regular out and didn't realize that if something happens in that situation and Dozier doesn't catch that ball, it could be a hit. So he just told me about the importance of making that catch and taking it out of my glove to toss it in."
Hicks added that he learned his lesson and understood why Gardenhire took him aside in the dugout after the play.
"That's what needs to be done," Hicks said. "When he sees something like that, which is something I didn't even notice that I did, it's important to have him tell that to me so that next time I know not to do that."
Rhett Bollinger is a reporter for MLB.com. Read his blog, Bollinger Beat, and follow him on Twitter @RhettBollinger. This story was not subject to the approval of Major League Baseball or its clubs.