Gardenhire eager to get Arcia more playing time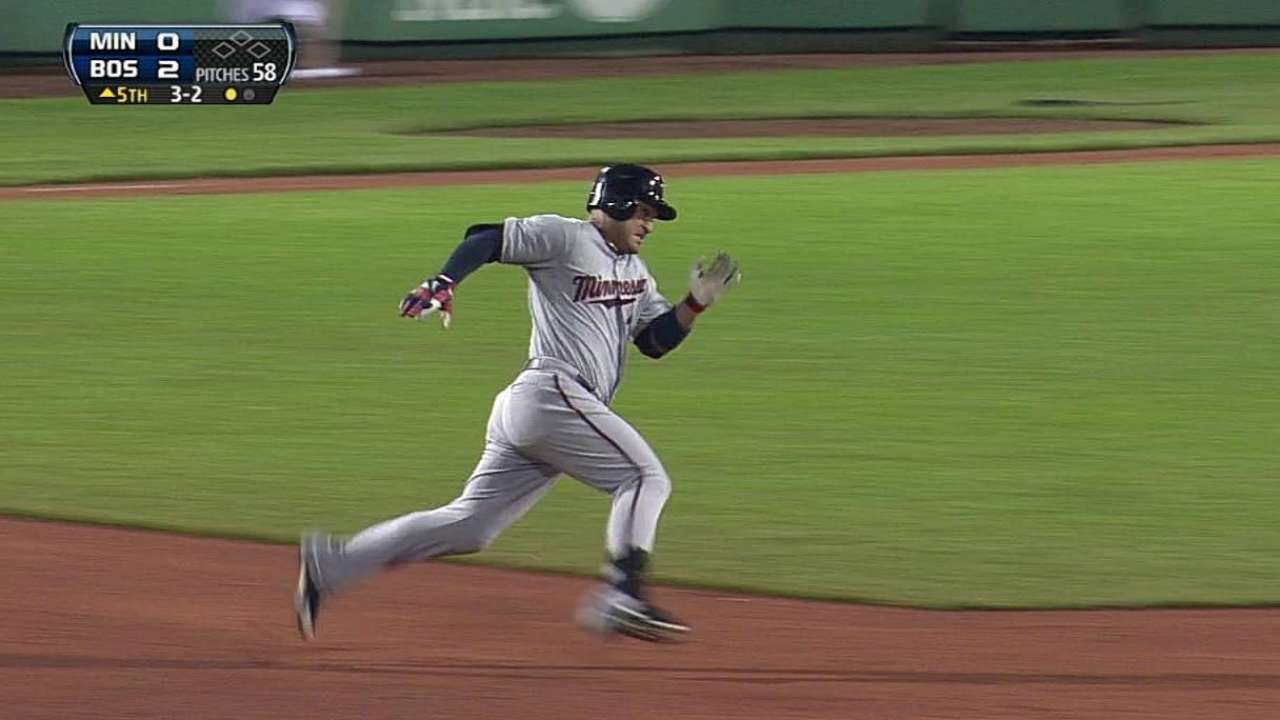 MINNEAPOLIS -- Rookie outfielder Oswaldo Arcia has been one of the hottest hitters in baseball so far in May, and he will get regular playing time moving forward, Twins manager Ron Gardenhire said Friday.
Arcia, in the midst of a seven-game hitting streak, was batting .444 (12-for-27) this month entering Friday, which ranks second in the Majors only to Detroit's Miguel Cabrera. And with a homer, three doubles and a triple, he was also slugging .741, which is second only to Tampa Bay's Evan Longoria.
"He's swinging really well," Gardenhire said. "He's very confident. It's fun watching him making adjustments as the games go along. He can hit the ball a long ways. He was chasing a few pitches, but was able to go flat-footed and shoot a couple the other way."
Gardenhire had Arcia in the lineup again on Friday, starting in right field and batting seventh. It came at the expense of Chris Parmelee, who was on the bench for a third straight game.
"Somebody is going to have to sit pretty much every day," Gardenhire said. "One of the guys you'd like to see in there. But I like to see the young man in there. He's in there to play. He needs to play."
The one knock on Arcia is that he's only drawn four walks in 68 plate appearances, but Gardenhire said he expects that total to improve as he gets more experience. And considering the way he's hitting, Gardenhire isn't going to complain about Arcia's free-swinging approach.
"Maybe he'll be able to draw a few walks here and there, but right now he's kind of in that Kirby Puckett-type swing with the 'Thou shall not pass on an offering,'" Gardenhire said. "No matter how high or low you throw it, he's gonna take a whack at it. And he's done that very well. I'm not going to hold him back."
Rhett Bollinger is a reporter for MLB.com. Read his blog, Bollinger Beat, and follow him on Twitter @RhettBollinger. This story was not subject to the approval of Major League Baseball or its clubs.