Twins-Angels makeup game set for Sept. 9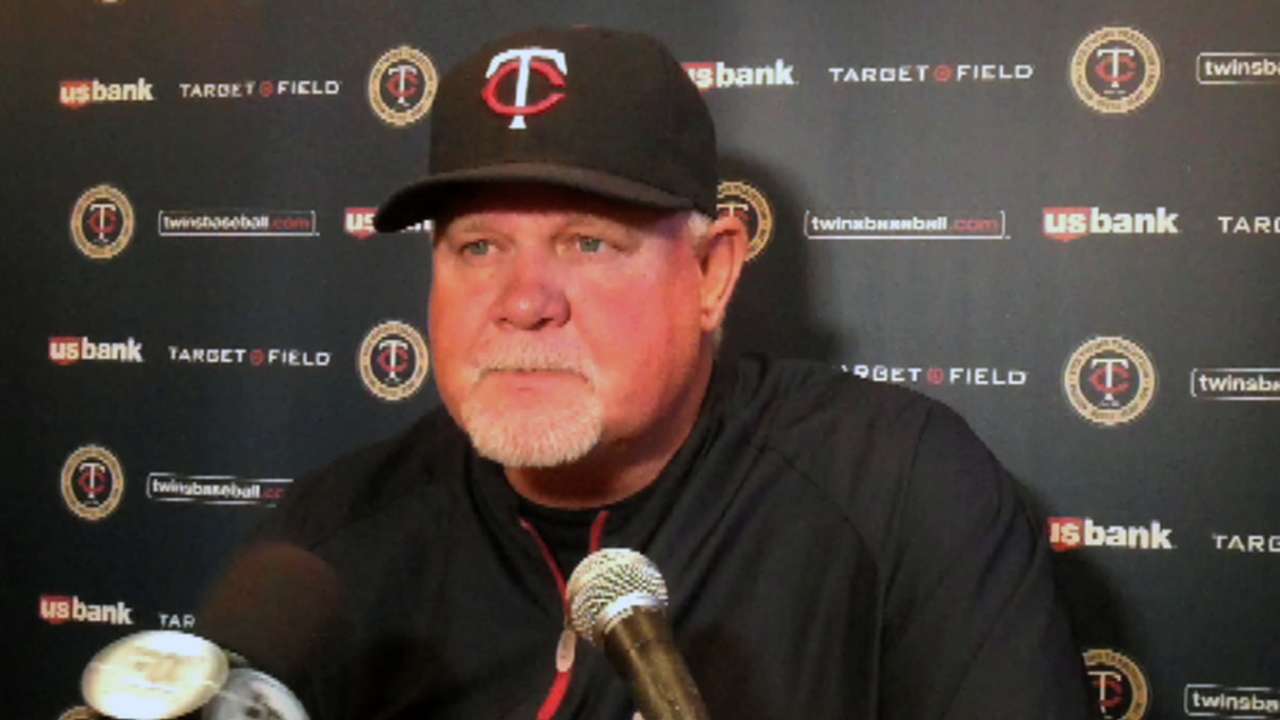 MINNEAPOLIS -- The Twins' postponed game on April 17 against the Angels at Target Field will be made up on Monday, Sept. 9 at 6:10 p.m. CT, the club announced Tuesday.
Both teams had a mutual off-day on Sept. 9, with the Twins in the middle of a homestand against the Blue Jays, A's and Rays. The Angels will head from Anaheim to Minnesota for the one game before heading to Toronto.
The date of the makeup game required the approval of Twins players because it means the club will play 24 straight days to end the regular season. The Collective Bargaining Agreement maintains that player approval is needed to play 20 or more days in a row.
Twins manager Ron Gardenhire said it'll be a tough stretch to end the season, but at least the club will be able to have a bigger roster with September callups available.
"Well, we'll have extra players in September with expanded rosters," Gardenhire said. "So we'll go from [Sept. 4] to end of the year without a day off, but at least we'll have players and pitchers. So that helps. But it'll still be a long run there."
The Twins also have two more games to make up. They're set to play the Mets on Aug. 19 at 1:10 p.m. at Target Field after their April 14 meeting was postponed due to weather. They'll also play in a split doubleheader against the White Sox at U.S. Cellular Field on Aug. 9 after having their game postponed due to weather on April 19.
Rhett Bollinger is a reporter for MLB.com. Read his blog, Bollinger Beat, and follow him on Twitter @RhettBollinger. This story was not subject to the approval of Major League Baseball or its clubs.