Mastroianni to have left ankle surgery Wednesday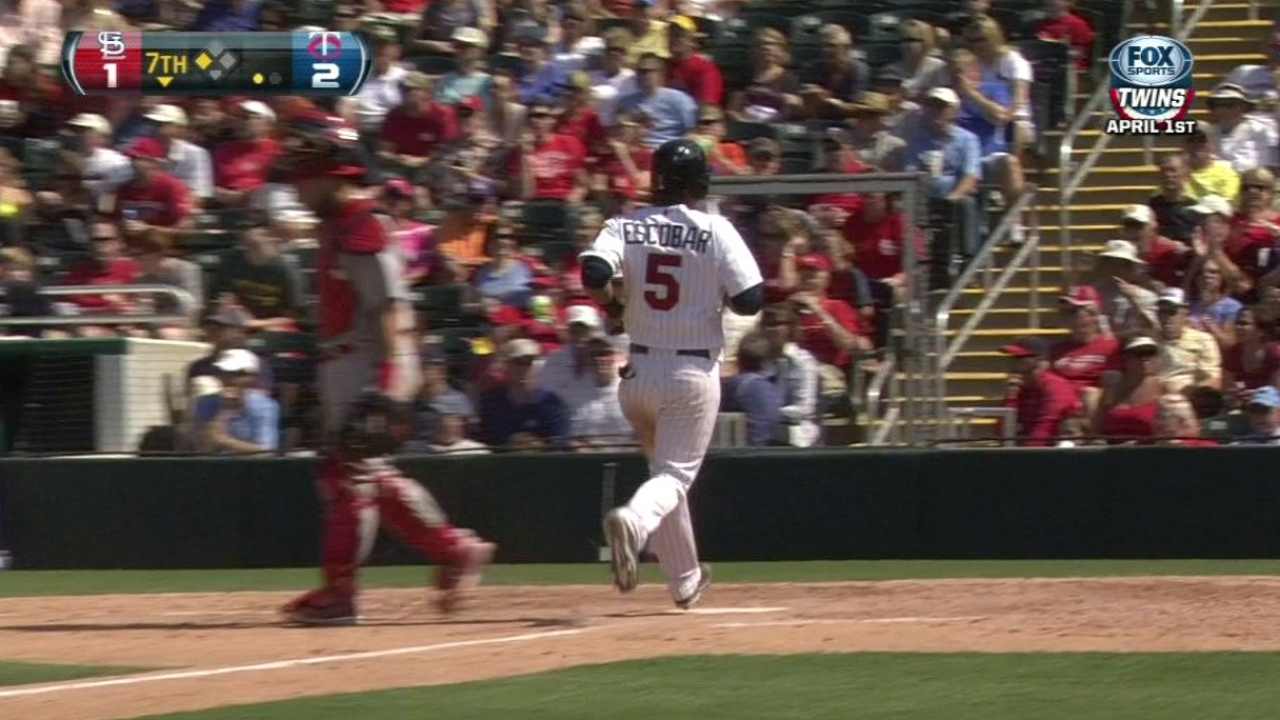 MINNEAPOLIS -- Outfielder Darin Mastroianni, on the 15-day disabled list with a left ankle stress reaction, will have surgery to repair a bone chip in his left ankle on Wednesday and is expected to be out at least six weeks.
Mastroianni has played in just eight games this year, as he initially injured his ankle on a foul tip in Spring Training on March 25. He reinjured his ankle early in the season while running and was placed on the disabled list on April 16.
The outfielder wore a walking boot for nearly a month before having it removed late last week, but Mastroianni still felt discomfort in his ankle so the decision was made to have surgery. Team physician Dr. John Steubs will perform the operation.
"The stress reaction has healed some, but not perfectly," assistant general manager Rob Antony said. "The bone chip doesn't affect some people, but with him, it was close to the ligament, or something to that effect."
Mastroianni could be moved to the 60-day disabled list if Minnesota needs to clear a spot on the 40-man roster, but the Twins haven't done that yet.
Rhett Bollinger is a reporter for MLB.com. Read his blog, Bollinger Beat, and follow him on Twitter @RhettBollinger. This story was not subject to the approval of Major League Baseball or its clubs.