In return to lineup, Mauer extends hitting streak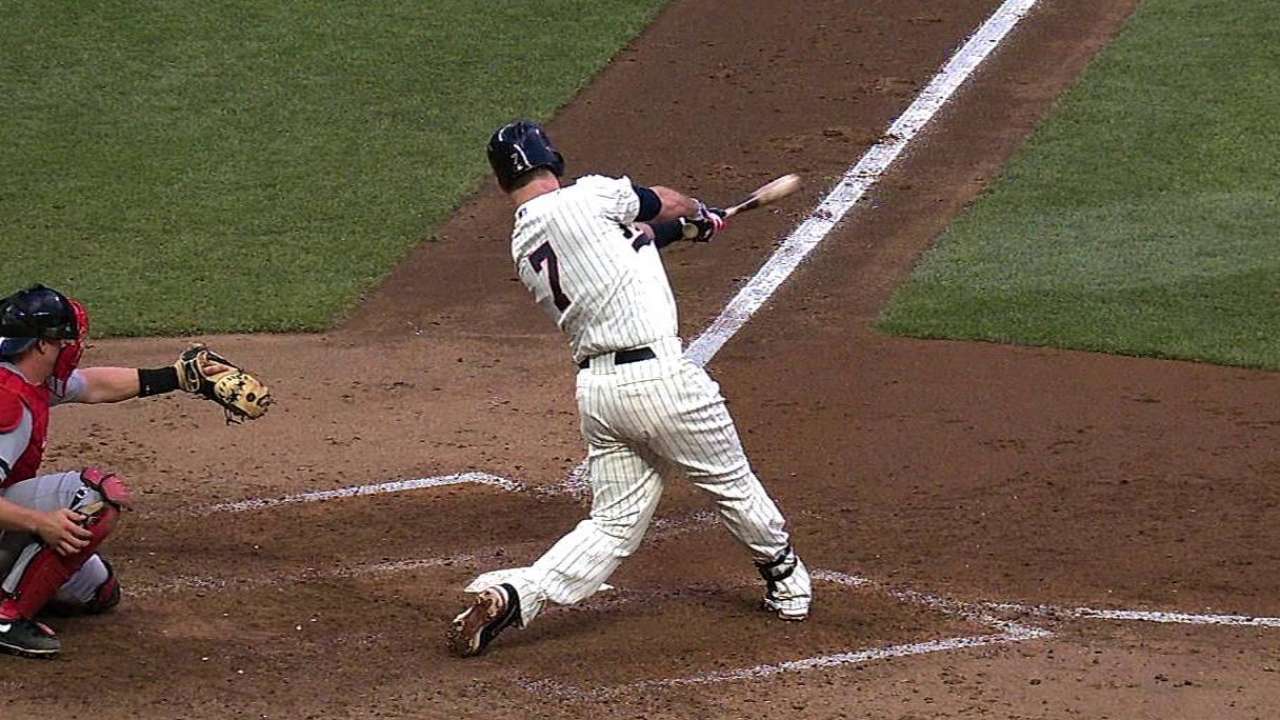 MINNEAPOLIS -- After missing Friday's game with back stiffness, Joe Mauer returned to the Twins' lineup against the Red Sox on Saturday.
Mauer said he came to Target Field on Saturday feeling much better after receiving treatment on his back during Friday night's game and added that he doesn't think it'll be an issue moving forward.
"I feel better," Mauer said. "I'm in the lineup today, so that's good. I'm glad it's feeling better today. I got treatment yesterday, and so I'm glad to be back in there."
Mauer returned to his usual No. 2 spot in the lineup, but he served as the designated hitter after talking it over with manager Ron Gardenhire. It gave Mauer, who extended his hit streak to a season-high 15 games with a double off Ryan Dempster in the fourth inning, his 11th start of the year at DH, as Ryan Doumit made the start behind the plate.
"Joe came in and we talked about whether he was going DH or catch, and with a day game tomorrow, we just decided to DH him," Gardenhire said. "So we'll see how he gets through it and he'll catch tomorrow."
Rhett Bollinger is a reporter for MLB.com. Read his blog, Bollinger Beat, and follow him on Twitter @RhettBollinger. This story was not subject to the approval of Major League Baseball or its clubs.