Twins adjust to no DH for first time this season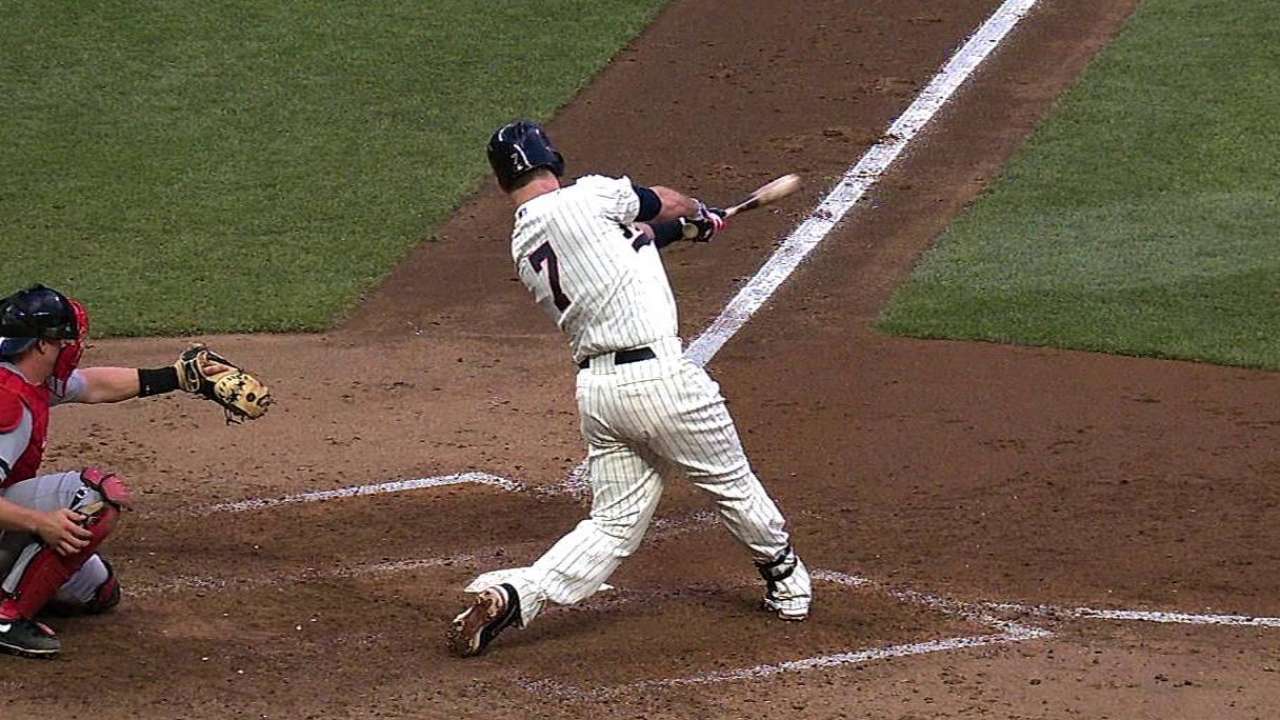 ATLANTA -- With the Twins playing in a National League park for the first time this season, manager Ron Gardenhire had to write out his lineup without a designated hitter for the first time all year.
It meant Ryan Doumit and rookie Oswaldo Arcia started out the game on the bench with Joe Mauer getting the start behind the plate and Chris Parmelee starting in right field. Josh Willingham, who was held out of the starting lineup on Sunday because of his recent slump, returned to his usual spot in left field.
Gardenhire also said Mauer is feeling fine after missing Friday's game with back stiffness and starting behind the plate on Sunday. Mauer caught all nine innings on Sunday in a game that featured a three-hour rain delay at Target Field and came out of it feeling OK.
"He's fine," Gardenhire said. "I was concerned yesterday with the long layoff yesterday and him going back out there. But he did a good job of staying loose and moved around. So he was OK after it, and I talked to him today and he said he felt good."
Doumit, meanwhile, is still dealing with a little soreness after starting at catcher on Saturday. He was involved in a home-plate collision with Red Sox catcher Ryan Lavarnway and caught every inning of the game that lasted nearly four hours.
"He was a little sore yesterday," Gardenhire said. "It was a four-hour baseball game with about 8,000 pitches. He had the collision at home and had balls fouled off his neck and his shoulder. So he was sore yesterday, and he doesn't admit that too many times, so yesterday was probably good for him."
Rhett Bollinger is a reporter for MLB.com. Read his blog, Bollinger Beat, and follow him on Twitter @RhettBollinger. This story was not subject to the approval of Major League Baseball or its clubs.