Gardenhire reflects on '91 World Series in Atlanta return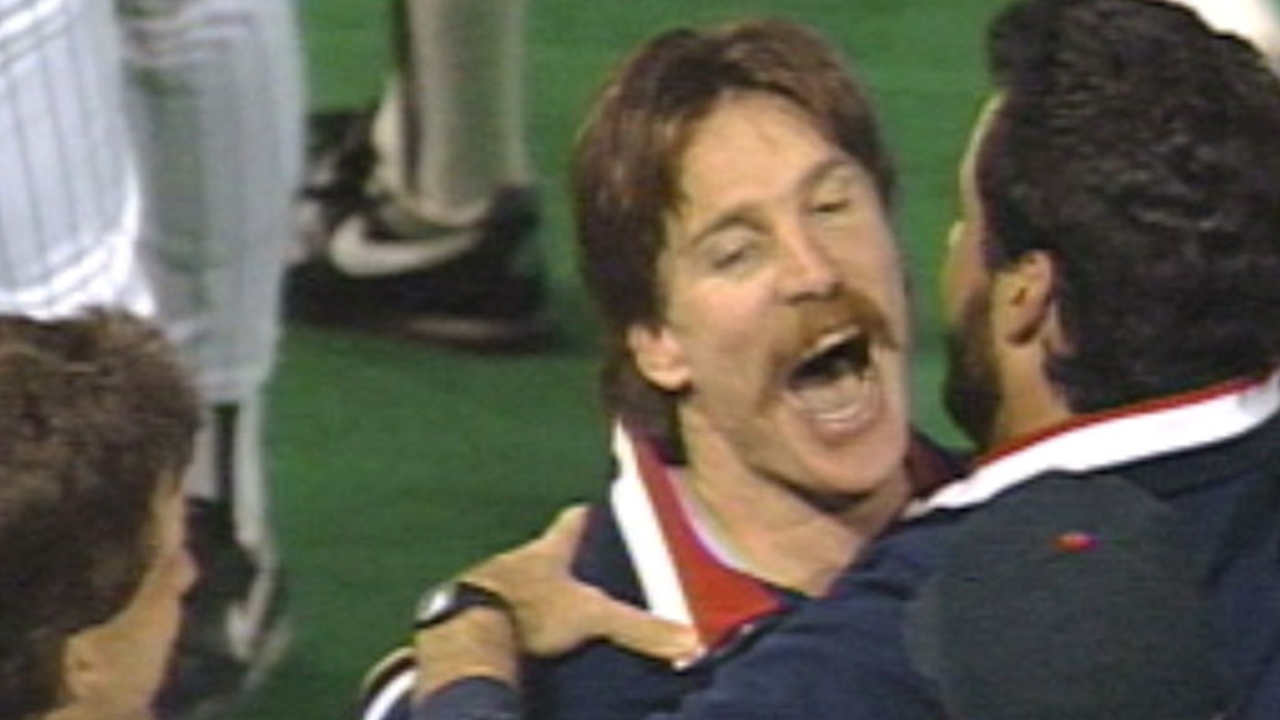 ATLANTA -- Monday marked the Twins' first return to Atlanta for regular-season play since playing the Braves in the 1991 World Series.
The Twins played the Braves in Interleague Play in Minnesota in 2002, '07 and '10, but never traveled to play in Atlanta other than in preseason games at Turner Field in '11.
Twins manager Ron Gardenhire, who served as the club's third-base coach in '91, has fond memories of that World Series that was won in seven games by Minnesota, with both teams winning every home game.
"I don't think we won one game here in Atlanta -- the home team won them all," Gardenhire said. "But we were the best team at our ballpark and that's all that mattered in the World Series. But there were some crazy things that happened. And as we know in all sports, the best team doesn't always win. But if you look at 1991 world champions, it says Minnesota Twins, and I have a ring to prove it."
But as Gardenhire pointed out, it's not exactly a return to the site of those old memories, as the Braves left Atlanta-Fulton County Stadium for Turner Field in '97. And the Twins, of course, left the Metrodome for Target Field in '10.
"They had magic going on at their park and we had magic at ours," Gardenhire said. "It was hard to win at the Metrodome and it was hard to win here, too. Good things happened for them at their park, the same way it was for us at our park. And it was crazy here, too."
Rhett Bollinger is a reporter for MLB.com. Read his blog, Bollinger Beat, and follow him on Twitter @RhettBollinger. This story was not subject to the approval of Major League Baseball or its clubs.