Carroll starts at second, Doumit in right field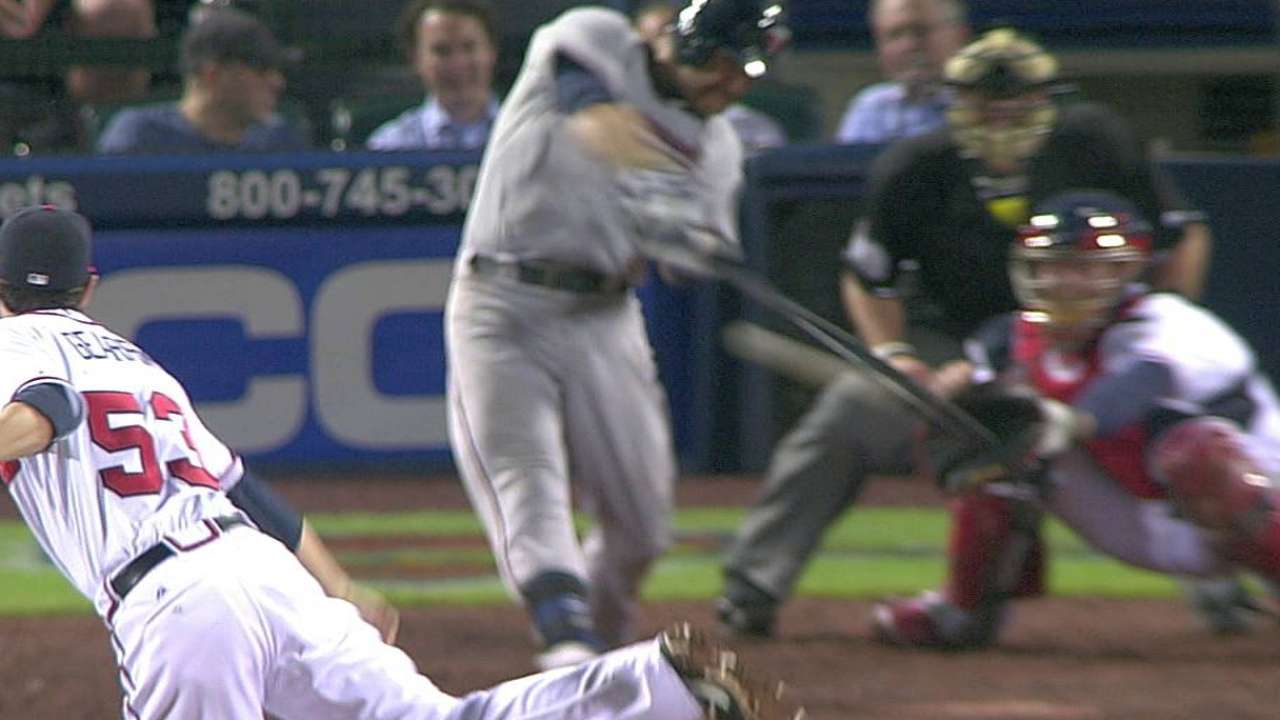 ATLANTA -- Twins manager Ron Gardenhire shook up his lineup Tuesday night against the Braves, as Jamey Carroll got the start at second base and hit leadoff while Ryan Doumit made his first start of the year in right field.
Carroll has been swinging the bat well in May, hitting .306 with a .375 on-base percentage in nine games, while Brian Dozier has struggled with a .154 average and .185 on-base percentage in 13 games this month. But Carroll went 0-for-5 in Tuesday's 5-4, extra-inning loss, and is now batting .279 on the year.
Doumit has also been swinging better of late, hitting .263 with three homers and two doubles over his last 11 games. He went 2-for-5 with a go-ahead RBI single in the eighth on Tuesday.
"We got Doumit out there in right field and he hasn't played there this year but he's done it in the past -- I wanted his bat in the lineup," Gardenhire said. "And I got Jamey Carroll in there because he's been having good at-bats and getting on base."
The start in right was a rare one for Doumit, who last started there on May 4, 2012. It was Doumit's 61st career start in right.
"My biggest concern is my backup catcher is in right field, and if I want to strengthen my defense I can't do it," Gardenhire said. "He's going to have to play nine innings out there and not make any adjustments out there. But I wanted to get his bat in the lineup because we need to score some runs."
Rhett Bollinger is a reporter for MLB.com. Read his blog, Bollinger Beat, and follow him on Twitter @RhettBollinger. This story was not subject to the approval of Major League Baseball or its clubs.